Welcome to Chicago, everyone! Feel that adrenaline coursing through your body for Annual? Feel an increase in serotonin? That excitement isn't dying down any time soon. On Thursday (Day 0) of Annual, the twitterverse was booming with enthusiasm . . .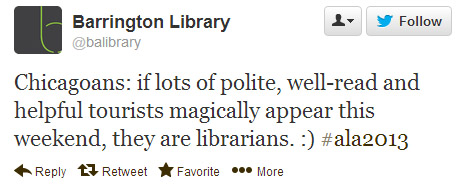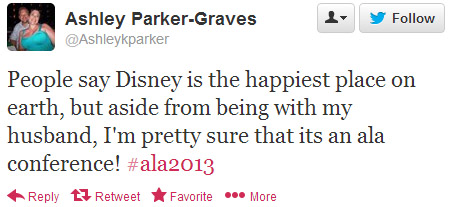 . . . amused wonder . . .

. . . and dismay.
Tweeters have been using #ala2013 to document their packing woes (you can never have enough shoes) . . .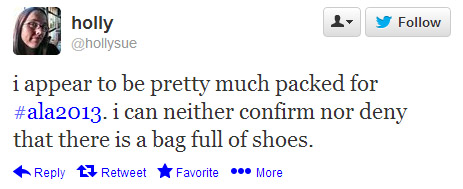 . . . the battle between #ala2013 and #ala13 . . .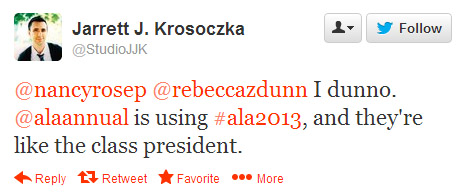 . . . and the unfortunate folk who are #alaleftbehind.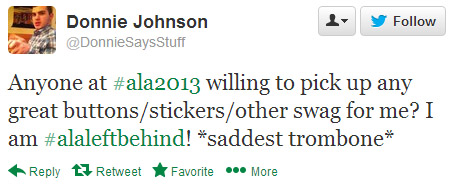 Who will be in the Top Ten Tweets tomorrow? A tweeter lost for words (or just lost) in the vastness of more than 800 exhibits? Maybe a poor librarian stuck in traffic or crowd surfing over Blackhawk fans? Check back tomorrow to find out. May the odds be ever in your favor!
JULIE CAI is an intern with the American Library Association.