The individuals and libraries shown here have been singled out by their peers for their extraordinary achievements. These are the highest and most prestigious awards given by the American Library Association, but they are only a handful of the 200-plus awards presented annually by ALA, its divisions, round tables, offices, and other units. Meet more winners at ala.org.
Connecting Underprivileged Children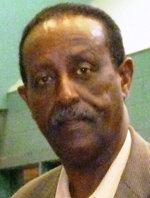 YOHANNES GEBREGEORGIS
ALA Honorary Membership, the Association's highest honor, is bestowed on living citizens of any country whose contributions to librarianship or a closely related field are so outstanding that they are of significant and lasting importance to the entire profession. Honorary members are elected for life by vote of ALA Council upon recommendation of the ALA Executive Board.
Yohannes Gebregeorgis, founder and executive director of Ethiopia Reads, fled his native homeland for the United States as a political refugee. He put himself through college and obtained a graduate degree in library and information science. It wasn't until he became a children's librarian at San Francisco Public Library that he realized what the children of his native homeland were missing. Gebregeorgis returned to Ethiopia with 15,000 books, most of them donated by SFPL, and opened the Shola Children's Library on the first floor of his home. He is the author of Silly Mammo, the first bilingual Amharic-English children's book, and was selected as one of CNN's Top 10 Heroes in 2008.
Teacher Trainer

LESLEY FARMER
Beta Phi Mu Award of $1,000 for distinguished service to education in librarianship. Donor: Beta Phi Mu International Honor Society.
Lesley Farmer, professor of librarianship at California State University, Long Beach, was recognized for her work preparing students to become teacher-librarians. She helped to develop the California State Library Standards that now serve as the basis for a statewide library curriculum. Farmer also serves on the steering committee to update teacher-librarian program standards.
Transformational Leader

DEANNA B. MARCUM
Melvil Dewey Medal and $2,000 for creative professional achievement in library management, training, cataloging and classification, and the tools and techniques of librarianship. Donor: OCLC/Forest Press.
Deanna B. Marcum, associate librarian for library services at the Library of Congress in Washington, D.C.,was fêted for her "transformational leadership in cataloging and classification, most notably the creation of the Working Group on the Future of Bibliographic Control; her creative leadership as president of the Council on Library and Information Resources; and her vision of libraries as part of an international, interconnected, interdependent web of cultural-heritage organizations."
Diversity Promoter

JOAN R. GIESECKE
Equality Award of $1,000 for an outstanding contribution that promotes equality in the library profession. Donor: Scarecrow Press.
Joan R. Giesecke, dean of libraries at the University of Nebraska–Lincoln, received the award for her vision, leadership, energy, research, presentations, and mentoring to increase gender and racial diversity among librarians at UNL and elsewhere in the profession and the higher education community. Diversity among library staff at UNL increased from 2% in 2000 to 12% in 2010. Among her professional activities in support of diversity is her longstanding membership on the Association of Research Libraries' Diversity Committee.
Effective Advocate

WENDY NEWMAN
Ken Haycock Award for Promoting Librarianship of $1,000 honors an individual for contributing significantly to the public recognition and appreciation of librarianship through professional performance, teaching, and/or writing. Donor: Ken Haycock.
A senior fellow on the Faculty of Information Studies at the University of Toronto and past president of the Canadian Library Association, Wendy Newman has had a distinguished career as a librarian, library administrator, and practitioner-educator. Over the course of several decades, Newman has served on numerous "expert groups" that provided guidance on critical information policies and raised awareness of the importance of librarianship and its associated skills.
Longstanding Member/Leader
CAMILA ALIRE
Joseph W. Lippincott Award of $1,000 for outstanding participation in professional library activities, notably published professional writing or other significant activities on behalf of the profession. Donor: Joseph W. Lippincott III.
Dean emeritus at the University of New Mexico and Colorado State University, Camila Alire served as president of ALA and launched the Family Literacy Focus, an initiative to encourage families in ethnically diverse communities to read and learn together. She was president of the Association of College and Research Libraries and ALA's affiliate Reforma: the National Association to Promote Library and Information Services to the Spanish-Speaking. Alire is also professor of practice in the Simmons College doctoral program in managerial leadership and taught at the University of Denver's LIS program.
Youth Programming Devotee

SOL M. HIRSCH
The Sullivan Award for Public Library Administrators Supporting Services to Children is given to an individual who has shown exceptional understanding and support for public library service to children while having general management, supervisory, or administrative responsibility that has included public service for children in its scope. Donor: Peggy Sullivan.
Sol M. Hirsch, director of the Alachua County (Fla.) Library District, was integral in the creation of The Library Partnership in 2009, a one-stop center offering social services and a full-service library under one roof; spearheaded the Snuggle-Up Centers at each of the library's 11 locations; supported the library district's High School Intern Program; and served as a founding member of the Alachua County Children's Alliance, an organization of community leaders.
Winning Titles
KARL MARLANTES for Matterhorn: A Novel of the Vietnam War (Atlantic Monthly Press)
W. Y. Boyd Literary Award of $5,000 presented to the author of a military novel that honors the service of American veterans during a time of war. Donor: W. Y. Boyd II.
Karl Marlantes's novel is a firsthand account of the trials and tribulations of Marine Second Lieutenant Waino Mellas and his comrades of Bravo Company. Written over the course of 30 years, the book was cathartic for Marlantes, a highly-decorated Vietnam Marine veteran, allowing him to cope with the wounds of combat.

THE TECH SET  (Neal-Schuman) by Ellyssa Kroski
Greenwood Publishing Group Award for the Best Book in Library Literature of $5,000 for a publication that helps library professionals in the areas of management principles and practice, understanding and application of new techniques, or furthering the education of librarians or other information professionals. Donor: Greenwood Publishing Group.
Envisioned, created, and edited by Ellyssa Kroski, The Tech Set uses a creative, innovative approach with both printed books and links to online resources that give readers the opportunity to interact with each other and the authors on current and ever-changing technology topics. Kroski is emerging technologies and web services librarian at Barnard College Library in New York City.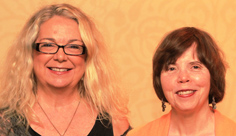 Author GEORGE ELLA LYON and illustrator LYNN AVRIL for the The Pirate of Kindergarten (Atheneum Books); author JORDAN SONNENBLICK for After Ever After (Scholastic); and author ANTONY JOHN for Five Flavors of Dumb (Penguin).
The Schneider Family Book Awards of $5,000 honor authors or illustrators for books that embody an artistic expression of the disability experience for child and adolescent audiences. Recipients are selected in three categories: birth through grade school (0–10), middle school (age 11–13), and teens (age 13–18). Donor: Katherine Schneider.
The Pirate of Kindergarten, the young children's award recipient, is a story about Ginny, who wears an eye patch that turns her into the pirate of kindergarten and glasses that help bring her world into focus. The middle school title, After Ever After, is about Jeffrey and Tad, who are coping with their "chemo-brain," other cancer effects, and typical 8th-grade angst. Five Flavors of Dumb, the teen book winner, is about Piper, a high school senior who is deaf but volunteers to manage a disparate group of would-be musicians.
Customer Trendsetter

ORANGE COUNTY (FLA.) LIBRARY SYSTEM
ALA/Information Today Library of the Future Award of $1,500 is presented to an individual, library consortium, group of librarians, or support organization for innovative planning, application, or development of patron training programs about information technology in a library setting. Donor: Information Today, Inc.
Orange County Library System's Technology and Education Center was acknowledged for its offering of 1,200 technology classes each month at 15 locations. Nearly 50,000 patrons participated in the technology training programs for those seeking jobs, classes for small business owners, and life-skill enhancement classes—all offered in English, Spanish, and Haitian-Creole. The courses were offered in traditional classrooms as well as virtually, live, and online.
One-Man Youth Advocate

BURNSVILLE (MISS.) PUBLIC LIBRARY
Marshall Cavendish Excellence in Library Programming Award of $2,000 to a school or public library that demonstrates excellence in library programming by providing programs that have community impact and respond to community needs. Donor: Marshall Cavendish.
Burnsville (Miss.) Public Library was honored for its model aircraft program, ALOFT: A Learning Opportunity—Flight Technology, and its instructional program to raise awareness of common ruses used by child abductors, SAFE: Stop Abductions Forever. Robert Forbes, the lone librarian, assisted by part-time staff, spearheaded the programs. A Mike Monroney Aeronautical Institute FAA-certified instructor, Forbes also taught the ALOFT sessions.
Exceptional Fundraisers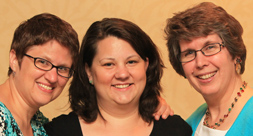 ST. CHARLES (MO.) CITY-COUNTY LIBRARY DISTRICT
Gale Cengage Learning Financial Development Award of $2,500 is presented to a library organization for financial development to secure new funding sources for a public or academic library. Donor: Gale Cengage Learning.
The Imagine campaign at St. Charles (Mo.) City-County Library District was created in 2009 with the goal of raising $25,000 from donors to benefit programming in community outreach and services. By creating collaborative partnerships, the library district was able to use the proceeds to create 2,000 Early Literacy Kits for distribution to local social service agencies and school districts' kindergarten and preschool programs.
UNIVERSITY OF KANSAS CENTER FOR RESEARCH/
UNIVERSITY OF KANSAS LIBRARIES, LAWRENCE
H. W. Wilson Staff Development Grant of $3,500 to a library organization for a program to further its staff development goals and objectives. Donor: H. W. Wilson Company.
The proposal "Enhancing Service and Engagement Through Understanding Staff Strengths: Individuals, Teams, and the Organization" from the University of Kansas Center for Research and the University of Kansas Libraries, was cited, among other things, for developing a comprehensive program to help staff members understand, implement, and assess their individual strengths and for planning a process to more effectively align the strengths of members of the staff with the work in which they are engaged.
Free Speech Advocate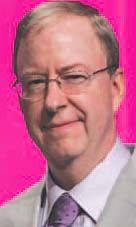 CHRISTOPHER M. FINAN
The Freedom to Read Foundation Roll of Honor Award recognizes individuals who have contributed substantially to the foundation through adherence to its principles and/or substantial monetary support. Sponsor: Freedom to Read Foundation.
Christopher M. Finan, president of the American Booksellers Foundation for Free Expression (ABFFE), longtime member of the Media Coalition and member and chair of the board of the National Coalition Against Censorship, was honored for his distinguished career in both study and activism on behalf of the freedom to read. As ABFFE president and a member of a number of free speech advocacy groups, he has worked on a host of First Amendment issues and has been particularly active in fighting state harmful-to-minors statutes and as an advocate for the role of the bookseller as a partner with libraries, users, and publishers. Finan has been a leader in the efforts to amend the USA Patriot Act. Recently he has worked with ALA and brought in new partners to expand the influence and scope of Banned Books Week nationwide.