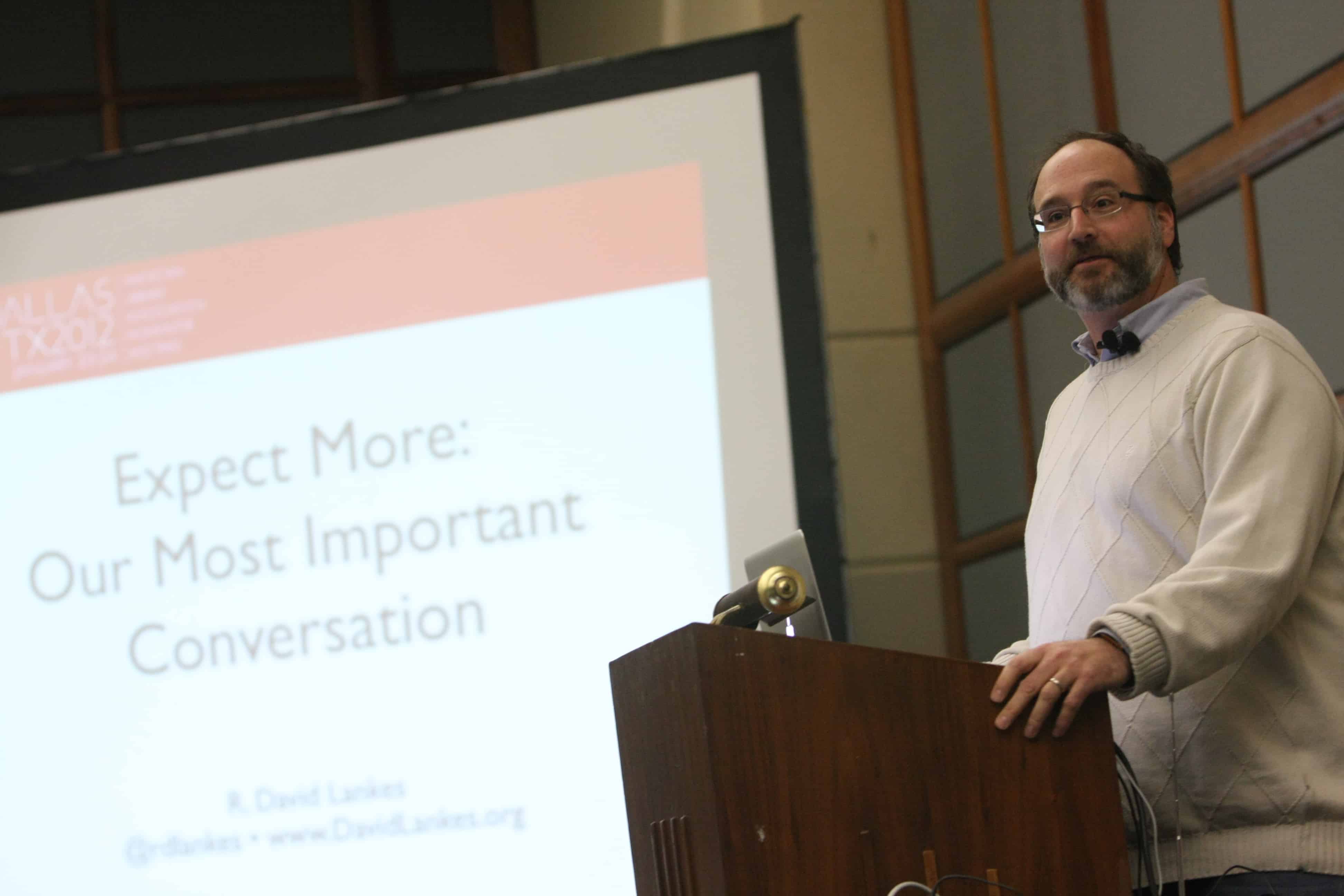 "Today, the most important conversation is with our community and learning what makes it better," David Lankes, professor at the Syracuse (N.Y.) University School of Information, told participants of ALA's 2012 Midwinter Meeting program, "The Conversation Starts Here." The weekend of programming prompted hundreds of librarians to envision new ways to engage their communities.
Many librarians are already exploring new ways to engage, embed, and integrate libraries into the life of their communities. Academic librarians are eager to deepen their engagement on campus—embedding services in the teaching, learning, and research processes. School librarians strive to collaborate more closely with teachers and integrate their programs directly into the curriculum. Public librarians are seeking new methods to align their missions with community needs and craft effective services.
However, few have answered the call to move beyond talk to action.
Community conversations can transform libraries. For example, consider efforts underway at Rutgers University Libraries where librarians have launched a series of conversations to recalibrate their interactions with others on campus. These conversations are bringing people with common concerns together, unleashing new possibilities to occupy a more visible and valued role, building partnerships, and getting in the flow of users.
As one librarian commented, "How do we realign existing relationships? How do we become partners who are catalysts in the knowledge-building process?"
Several years ago, the Public Library of Youngstown and Mahoning County, Ohio, began a planning process by examining why the library, while deeply respected, seemed somehow disconnected from people's day-to-day lives. They discovered a 1999 report by the Harwood Institute for Public Innovation, Waiting for the Future, which described Youngstown as a typical community struggling to recover from the wrenching disruptions experienced with the loss of major industries. The report explained what it takes to move communities forward, including the need for organizations, like libraries, to address specific issues in ways that also builds the community's capacity for change. "Waiting for the Future was a revelation," said trustee Kathryn Bennett. "We saw that the library could do better than hoping people liked the services we pushed out. Harwood helped us to envision a greater sense of possibility. We could be relevant in ways that never occurred to us."
Proof that this public commitment was durable came when the library led an unprecedented two-step referendum that asked voters to approve a 200% increase in library support after a sudden loss of state funding. Despite a highly stressed local economy, citizens passed both tax levies, validating the library's efforts to engage authentically. Library board President David Ritchie concluded: "The library had become so important to people's lives that they were willing to go to bat for it."
In Dallas, Richard Harwood of the Harwood Institute told attendees of Molly Raphael's President's Program, "I believe libraries are needed today perhaps more than any other time in my lifetime, and I want to talk about what it will take for each of you to lead in this environment." By making community aspirations the reference point for taking action, we open new opportunities to align our strategies.
NANCY KRANICH is special projects librarian at Rutgers University in New Brunswick, New Jersey. CARLTON SEARS, former executive director of the Public Library of Youngstown and Mahoning County in Ohio, now serves at the Harwood Institute.