Ten dedicated and passionate librarians were honored for their unwavering commitment to patrons, communities, and libraries when they received the I Love My Librarian 2012 Award, presented in New York City on December 18.
Patrons nominate candidates for the award, which recognizes public, school, and academic librarians. Sponsored by Carnegie Corporation of New York and the New York Times, and administered by the American Library Association, the I Love My ­Librarian Award gives winners $5,000 and a travel stipend to the award ceremony in New York City.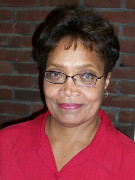 "When I walk around campus and hear students saying 'I'll meet you at the library' or 'I'm on my way to the library,' it's so gratifying to realize that we have become a center of non-classroom life," said Dorothy Davison, dean of Horr­mann Library at Wagner College in New York City, one of 10 award recipients.
"Instruction occurs in the ­library's smart classroom, funded through Dean Davison's efforts," wrote John Esser, nominator and faculty member.
Other nominators complimented Davison for "helpfulness that knows no boundaries," "warm personality and friendliness," and "transforming the library during a period of revolutionary change in information technology."
Roberto Carlos Delgadillo, ­librarian at Peter J. Shields Library at the University of California, ­Davis, is known for "his quirky and humorous rapport with students, staff, and faculty. [He] makes the library an easier place to navigate, particularly for historically underrepresented students," said nominator Miroslava Chavez-Garcia.
Said Delgadillo, "Outreach is meeting students where they need me—weekdays or weekends—at the student union, at a coffee shop, in a dorm, or at Chicano Studies retreats." He said he was the first in his family to go to college and feels fortunate to have had mentors. "I want to help others take advantage of library resources and discover their possibilities too."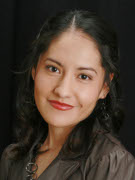 Beatriz Adriana Guevara's career dream began at age 13, when she met a bilingual librarian. "Ever since, the profession had become a dream of mine," said the reference librarian for Charlotte Mecklenburg (N.C.)
Library. "I liked the way she helped and inspired me and others, and that's what I want to do: help people achieve their dreams."
Guevara has promoted reading and lifelong learning in the library and throughout the community. Nominator Clarissa Garcia attended a college planning and career informational workshop at the library, and said that Guevara helped her complete her SAT and financial aid applications. Because of that help, Garcia said she's now enrolled in college, receiving financial aid, and is on her way to becoming a para­legal. "Beatriz is truly the people's ­librarian."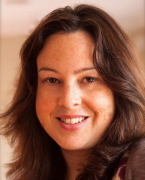 "Rachel Hyland is, simply put, a rock-star librarian," said nominator  Sally Terrell. "The intelligence, wit, and energy she brings to her work has changed the way all of us—from students to faculty to administrators—think about information literacy."
"Community colleges and libraries are among our country's greatest ­treasures—egalitarian, open—and we measure students' achievements by abilities, not just grades. And one ability is information literacy," said Hyland, who is reference and collection development librarian for the Tunxis Community College ­Library in Farmington, Connecticut.
Other nominators said Hyland ­revived the book collection to the point that 95%–98% of new acquisitions circulate at least once. "I love what I do," Hyland said, "and I picked the right career."
Susan Kowalski, librarian at Pine Grove Middle School in East Syracuse, New York, said that her school's iStaff program is "one of the ways we encourage and empower students to become involved in our library." The program provides technology support throughout the building by delivering wireless laptop carts and setting up equipment for events.
Nominators Mary and Barb Kipp­ley noted that "Sue always makes learning and school time fun and innovative" with events such as Mythapalooza—a day of ancient gods and goddesses that is complete with food, trivia games, and festive music, poetry, and skits. "In essence, Sue leaves lasting memories for students, families, and the entire community."
"Rae Anne Locke is without question the librarian of the century!" nominator Melissa Augeri said of the library media specialist at Saugatuck Elementary School in Westport, Connecticut. The school was established in 2002, and "Rae Anne has poured her heart and soul into planning, creating, and growing its Secret Garden Library, a vibrant, warm, and inviting place that is much more than a school library," Augeri said.
Locke has also collaborated with members of the 5th-grade teaching team to help students create digital book trailers in which they write book reviews and then scripts for the trailers. With Locke's guidance on photography and theme development, students select images and music, determine the pacing of the trailers, and then storyboard it. ­Using Photo Story, they insert visuals to complete the project.
Greta Marlatt explains that her professional commitment is to her nation. "Being here is my way of serving my country, and I feel compelled to help students and others make a difference," said Marlatt, outreach and collection development manager at the Dudley Knox Library of the Naval Postgraduate School in Monterey, California.
Said nominator Thomas Bruneau, "Greta provides an invaluable service to upward of 400 US and international military officers and civilians each year via tailored presentations to classes, her blog, and weekly distribution of news from governments, think tanks, and nongovernmental organizations."
Ted Lewis, executive director of the Center for Homeland Defense and Security and teaching faculty member, added that although Marlatt's duties include supporting university programs and curricula, "Greta serves as the content manager for the Homeland Security Digital ­Library and is second to none."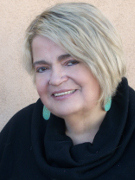 Mary Ellen Pellington, library ­director at Octavia Fellin Public ­Library in Gallup, New Mexico, embraces diversity and inclusion. The library is funded by a city of 20,000 but serves a county of nearly 74,000, a majority of whom are Native American (Gallup is located between the Navajo ­Nation and Zuni Indian Reservation).
" 'Visionary' is probably the best word to describe Mary Ellen," nominator John Fortunato said. Although Gallup residents live in the 20th-poorest county in the US, Pellington knows they have untapped potential. She helped feature the Navajo Nation's Code Talkers, some of whom came to the library to discuss how they transmitted information during World War II in their native dialect, which helped the US take Iwo Jima.
She and her staff have also promoted new programs and access to more technology for youth (many residents do not have internet connections or their own computers).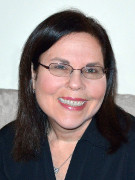 Madlyn Schneider, older adult/homebound services coordinator at Queens Library in Queens Village, New York, runs the Mail-a-Book program, which helps more than 850 homebound patrons get library materials delivered straight to their doorsteps, free of charge.
Nominator Bonnie Sue Pokorny wrote that Schneider also initiated live streaming and interactive video and phone teleconferencing to respond to the communication needs of homebound adults. Participants can now communicate with one another as well, and participate in 18–20 monthly programs and discussions led by professionals in various fields.
When the library was closed during Hurricane Sandy, Schneider conducted three teleconferences from her home so that homebound residents could seek help. She arranged for food delivery from grocery stores, provided contact numbers of government resources, and supplied moral support.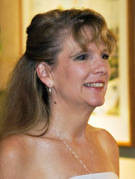 Julie Wales, library media specialist at McNair Magnet School in Rockledge, Florida, said, "My heart is in the kids, our students, fostering a love of reading, information literacy, and technology. Our media center is a sanctuary for them, where they feel cared about and connected."
Nominator Shereen Luchten said teacher feedback underscores how collaborative Wales is. Her colleagues say she's always quick to assist when help is needed and provides invaluable technology and search skills to students. Wrote one colleague: "Have you ever met someone who makes you smile when they walk into the room? That person would be Julie Wales, our school librarian."
"It's not just me who won an award, because I represent so many librarians," Wales said. "As a team working in challenging times, we are grateful for those who understand the importance of libraries and their contributions."
SALLY CHAPRALIS is a blogger and freelance writer based in Chicago.