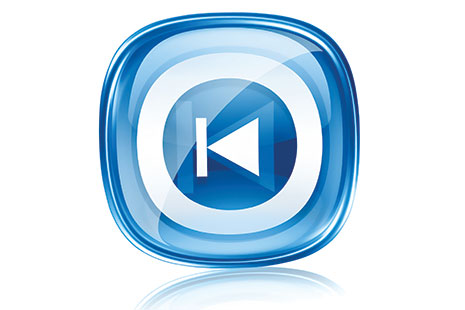 HathiTrust
In a big win for digitization, a federal judge ruled October 10 that the book-scanning program run by the research-library collaborative HathiTrust was fair use, on the grounds of both scholarship and transformative value. The ruling went against the Authors Guild's contention that it ­violated the copyright of ­individual works.
---

Ebooks and ALA
In September, ALA President Maureen Sullivan led a delegation of members of the ALA Digital ­Content and Libraries Working Group to New York to meet with some of the Big Six publishers to discuss ebook pricing and availability to libraries.
---
EveryLibrary

EveryLibrary, a political action committee exclusively for libraries, is raising funds nationally in support of state and local get-out-the-vote campaigns for library tax measures and referendums. It also provides technical consulting and customizable tools to aid campaign committees.
---
Georgia State Archives
Georgia officials announced ­October 18 that the state would restore $125,000 to the budget to keep the Georgia State ­Archives open for the remainder of the fiscal year. On July 1, pending legislative approval, the archives will be transferred to the University System of Georgia, which plans to add GSA staff.
---

 The Rise of Pinterest
Libraries (and library associations) discover marketing
through the social media tool Pinterest.
---
Truth in Ebook Pricing
Douglas County (Colo.) Libraries began compiling monthly charts that compare ebook prices for libraries with prices charged to consumers.
---
Elsevier
In January, scientists began protesting publishing giant Elsevier  because of high prices and its early support for the since-withdrawn  Research Works Act, a bill threatening open access. As of  mid-December, more than 13,000 researchers had signed an online petition to boycott the company.
---
NYPL Storage Plan
Following widespread objections, New York Public Library revised plans to move 1.5 million books out of its flagship building and into a New Jersey warehouse.
---
California's Free Digital Textbook Library
A new state law will give undergrads free online access to 50 textbooks hosted by the California Digital Open Source Library as of fall 2013 for courses at the state's public colleges and universities.
---
Andrew Carnegie Medals for Excellence in Fiction and Nonfiction
Two first-ever Andrew Carnegie Medals for Excellence in Fiction and Nonfiction were awarded in June. The winners were Anne Enright for The Forgotten Waltz and Robert K. Massie for Catherine the Great. Booklist and RUSA cosponsored the new awards, made possible by a grant from the Carnegie Foundation of New York.
---
PLA's Online Digital Literacy Grant
The Public Library Association was awarded a $291,178 grant from the Institute of Museum and Library Services to develop an online digital literacy resource.

---
Johnny Depp
Actor Johnny Depp launched his own book imprint, Infinitum Nihil ("nothing is forever"), with HarperCollins.
---
Makerspaces
Tinkerers, toy makers, inventors, and developers flocked to new makerspaces at libraries across the country. Makerspaces let patrons build or make things, collaborating and learning from each other in a shared space with tools provided by the library. See our story, "Manufacturing Maker­spaces," in the January/February 2013 issue, which is expected to reach members by early January.
---
School Libraries
Grades are mixed on the national report card for school library programs. New York State gets an A for establishing a performance evaluation rubric specific to school library work and recommending that the education code require a librarian in every elementary school. District of Columbia officials received an F from observers, though. DC Public Schools defunded school librarian jobs in all 60 K–8 schools with fewer than 300 students.
---
Google Fiber Launches
Internet connectivity 100 times faster than broadband is rolling out in Kansas City, Kansas, which won the Google Fiber competition. Public libraries, schools, and hospitals will receive free connectivity in every "fiberhood" in which 5%–25% of households (based on population density) have paid $10 to preregister for a private connection. All of Kansas City Public Library will be included thanks to Library Friends raising $1,000 to cover the minimum buy-in for branches in two lower-income areas.
---
Banned Books Week
Banned Books Week celebrated its 30th anniversary of championing the freedom to read.
---
Emory
Emory University Libraries' Digital Scholarship Commons has shaped more than 10 million Occupy Wall Street tweets into word clouds, heat maps, and other visualizations using Voyant Tools.
---
Hurricane Sandy
Superstorm Sandy brought serious harm to some libraries in its path shortly after it made landfall near Atlantic City, New Jersey, on October 29. Five library branches in Brooklyn and four branches in Queens remained closed one month later, although the Queens Library was able to send a Book Bus to the Rockaways to provide FEMA applications as well as books, warmth, and power outlets.