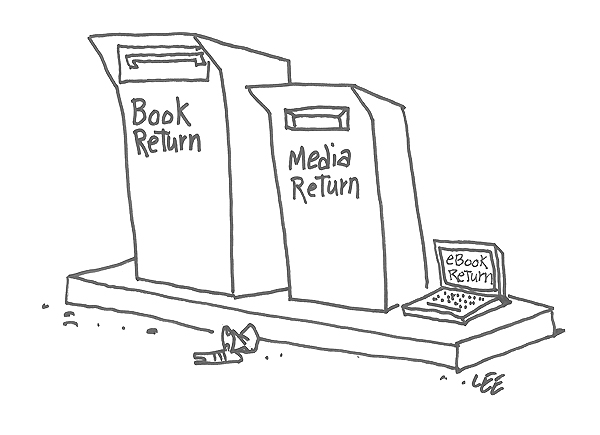 During my senior year of high school, just as football season was overlapping basketball season, we whimpered off the field at halftime like lost little dogs. The score was 28 Them, 3 Us. Our coach launched into a tirade in the locker room: "Ladies, I'd like to start with the fundamentals. This is a football." Then he held up a basketball and said, "This is not a football. Those who want to play basketball, go through that door to the gym. Those who want to play football, go through that door to the gridiron." All but three of us headed for the gridiron where the slaughter continued.
This long-lost memory came to mind this past August, when I was cleaning out my mother's rambling old house a few days after she died. My sister was in charge of furniture, my brother took care of business records, and I sorted through her books. A few hours into this chore, I realized that her books told her life story.
I started in the basement, where I found a large wooden box nailed shut. Inside was a complete series of the Bobbsey Twins and the Bunny Brown stories. Inside each book was an inscription from my mother's grandmother marking Christmases and my mother's birthdays from 1924 (when she turned 3) to 1935. Family lore had it that my mother could read by age 3, which those inscriptions confirm.
Upstairs, on the bookshelves adorning the formal living room, was a full collection of the famous Heritage Press classics. My mother inscribed each book with her name and the date. She had collected and read these books during the first 10 years of her 55-year marriage. They were dusty and did not seem to have had any recent use.
In the adjacent, more informal sunroom—her favorite—was a haphazard pile of books, mostly spiritual in nature: Pope Benedict XVI writing about Christ, St. Teresa of Ávila's mystical classic The Interior Castle, Thomas Merton's Zen and the Birds of Appetite, the Jewish Publication Society's 1985 translation of the Holy Scriptures. Clearly she was pondering these during the three years of her terminal illness.
On her bedroom nightstand was an 1875 edition of the King James Bible, bearing the inscription of her paternal grandfather. Inside was a letter I had written to her shortly after learning of her diagnosis. In her attic was an extensive collection of New Age religious works dating from the mid-1960s to 2001. Who knew Mom was such a freethinker?
Within the pages of many of her books were family photos dating from the mid-19th to the early 21st century, postcards and letters (some from college boyfriends!), and bookmarks ranging from prayer cards, grocery receipts, and party invitations to torn bits of newspaper. Many were marked with her underscores and marginalia.
In reflecting on my archeological dig of my mother's life, one thing dawned on me: how lucky I am that my mother lived in the glue-and-paper-books era. To paraphrase my old football coach, an ebook is not a book at all. Real books survive the years and hold stories within stories. But ebooks are nothing more than fleeting electronic files.
WILL MANLEY has furnished provocative commentary on librarianship for more than 30 years and has written nine books on the lighter side of library science. Contact him at wmanley7[at]att.net.