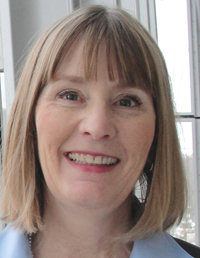 I've never been to Ketchikan, Alaska, but I wouldn't mind being there right now, contemplating the amazing vista of woods and mountains from the Ketchikan Public Library windows. I'd be happy to check out the reading room view from the Spartanburg County (S.C.) Public Libraries' Middle Tyger branch, too, watching the river tumbling over rocks. These are just two of the beautiful library designs featured in our annual Library Design Showcase article.
These libraries were among the dozens of new construction, renovation, and expansion projects that were submitted to us for consideration this year. While there's still plenty of opportunity in all the libraries to grab a book and read, most new designs are focused on creating gathering spots for conversation, collaboration, and creativity, with lots of technology upgrades. This year we created a special badge for the libraries to use on their Facebook pages and websites to indicate they were selected for our feature.
Also in this issue, we highlight just a few of the 200 winners of ALA awards for 2013. They're an inspiring group of people, demonstrating excellence and leadership in the library profession. You can read about even more winners here.
Skip Prichard, this issue's Newsmaker, stepped into his role as president and CEO of OCLC on July 1. A former president and CEO of Ingram Content Group and former president and CEO of ProQuest Information and Learning, he's well prepared for the job. He took time to talk to us about OCLC and what he hopes to achieve.
Are libraries becoming "book poor" by spending too little on materials? In his article "How Low Can Our Book Budgets Go?" Steve Coffman makes the case that library spending on books has sunk to new lows, and that this may spell the end of the library. His piece links the decline of libraries in the UK with their decline in materials spending, and notes that the US is not far behind.
At the other end of the spectrum, there's the new Bibliotech all-digital library that opened in Bexar County, Texas, in September. It's not spending anything on paper books because the content is all available on e-readers or as digital downloads. See the story "Paperless Libraries" by Megan Cottrell about that new facility.
We're pleased to report on this summer's World Intellectual Property Organization's Marrakesh Treaty to Facilitate Access to Published Works for Persons Who Are Blind, Visually Impaired, or Otherwise Print Disabled. That mouthful of a name belies the good news to visually impaired folks who have run up against copyright barriers in countries across the globe. The treaty will smooth the way for creating works in formats they can read. Watch for updates at americanlibrariesmagazine.org and in AL Direct.