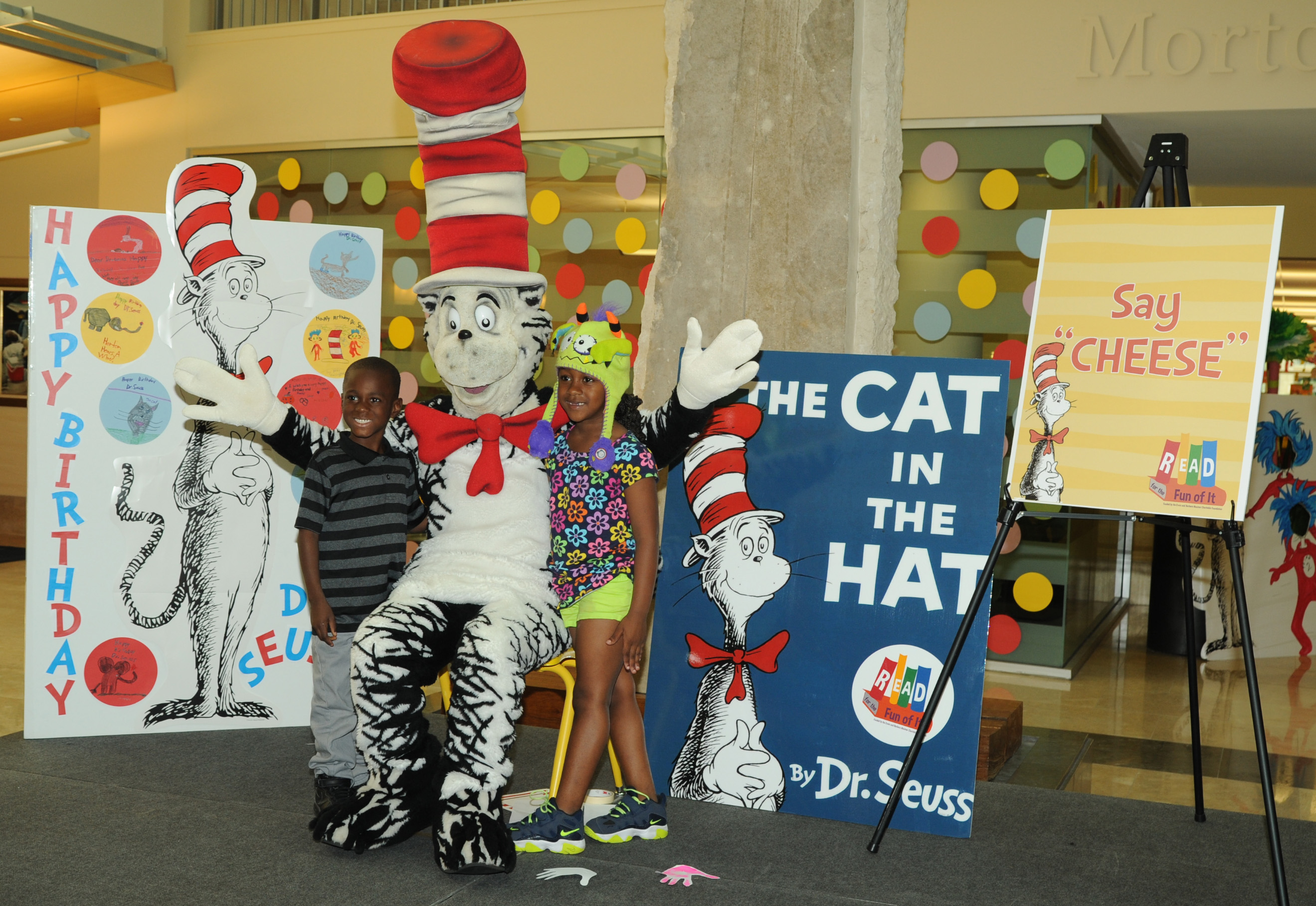 To mark the 110th birthday of classic children's author Dr. Seuss, libraries across the country celebrated Read Across America Day on Sunday, March 2, with librarians and patrons donning tall, floppy red-and-white striped hats and reciting the poet and illustrator's works in their signature cadence. One of the more decorative and active celebrations took place at the Tulare (Calif.) Public Library (TPL), where Vice Mayor Carlton Jones led children in reading, singing, and dancing. He was joined by TPL youth librarian Melissa Emerson , commonly known around TPL as Queen B, for "Queen of Books."
The variety of costumes on display weren't limited to Cats in Hats. Tuscaloosa (Ala.) Public Library saw Horton from Horton Hears a Who, thanks to members of the Tuscaloosa Children's Theatre Seussical cast.
Activities around the country included a wide variety of children's crafts, such as a pipe cleaner sculpture created by Bozeman (Mont.) Public Library (BPL) patron Avery Harris. BPL has made a point to celebrate Read Across America Day in earnest since 1989, when children's services supervisor Cindy Christin and her patrons received a personal reply to a birthday card sent to Dr. Seuss.
And as these libraries and dozens more show, Dr. Seuss Day's a hit! That much we know!