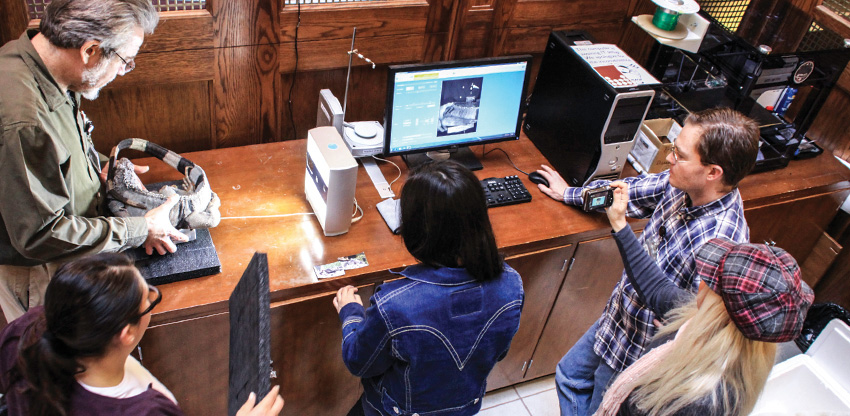 Makerspaces, which have grown wildly popular in public libraries and now are appearing in academic spaces, give students affordable access to expensive tools such as laser cutters, sewing machines, and virtual reality technologies. Workshops are often offered to teach users a new craft or how to use a piece of machinery.
Institutions first offered services to those who developed programming files to be printed but couldn't afford a 3D printer, costing thousands of dollars. Those most likely to use such a space were people in the math and engineering fields. In recent years the spaces have begun to appeal to larger audiences; at colleges, this means students coming from many fields of study.
"We see students of all disciplines," says Ian Roy, research technology project director of the Brandeis University MakerLab in Waltham, Massachusetts. The Brandeis lab, which is free to students, is "accessible to anyone who has the time and is willing to commit to it." Roy says the value of makerspaces is not limited to their shared tools—3D printers, scanners, and the like—but also includes the knowledge that is exchanged in the space.
"A lot of it is not what you make in the room but what you discover in the room," he says. "I see that as a future value for libraries."
David Woodbury, associate head of user experience at North Carolina State University (NCSU), oversees the James B. Hunt Jr. and D. H. Hill libraries in Raleigh. The Hunt Library first operated a 3D printing service site, which inspired a full-on makerspace in the Hill Library. The makerspace opened at Hill in June.
Woodbury says the new space is moving past the model of having students drop off files to be printed by someone else and is focusing on letting more students get their hands dirty in the creation of things.
"We're realizing that makerspaces are really much broader," he says. "Our second makerspace was designed to give students a place to actually make things start to finish."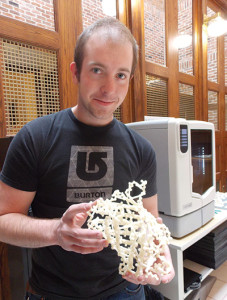 One of the advantages of academic makerspaces is the often cheap, or sometimes free, admission cost. At the University of Nevada, Reno (UNR), the makerspace offers students the use of materials and machinery to which they wouldn't otherwise have access. That, says Tod Colegrove, director of the school's DeLaMare Library, is something libraries do best.
"The makerspace activity is integral to the role of the library," he says. "There's no doubt in my mind that this sort of activity will continue to expand."
UNR's makerspace has turned out projects such as a bicycle lock that opens upon recognizing a user's unique hand grip. Some student creations have been successful to the point of entering discussions of possible patents. Additionally, Colegrove says he finds student autonomy to be one of the chief charms of a makerspace. In doing the work for a student or faculty member, "we're crippling our customers and we're crippling ourselves," he says.
"What good is it if I do the work for you?" he speculates. "I would call that stealing people's fun."
One of the creations that recently came out of the Brandeis MakerLab is a virtual reality "walk-through" of the House of the Vettii in Pompeii, Italy. Students used a 3D scanner to scan a model version of the ancient structure and then created programming to allow others to virtually explore the space while wearing binoculars.
Another student developed a Braille keyboard for the iPhone and yet another a prosthetic leg to be used for riding a bicycle.
"I don't know what people are going to come up with," Roy says, "but they come up with something and they run with it."
While academic makerspaces are a relatively new phenomenon, Roy, a self-dubbed "technology evangelist," feels that his efforts to recruit believers in them is not in vain. He says more people on campus are starting to see the innovative values of the spaces.
"I think libraries are not going to be a place where you store dead trees anymore," says Roy. "I think this is the future of libraries."