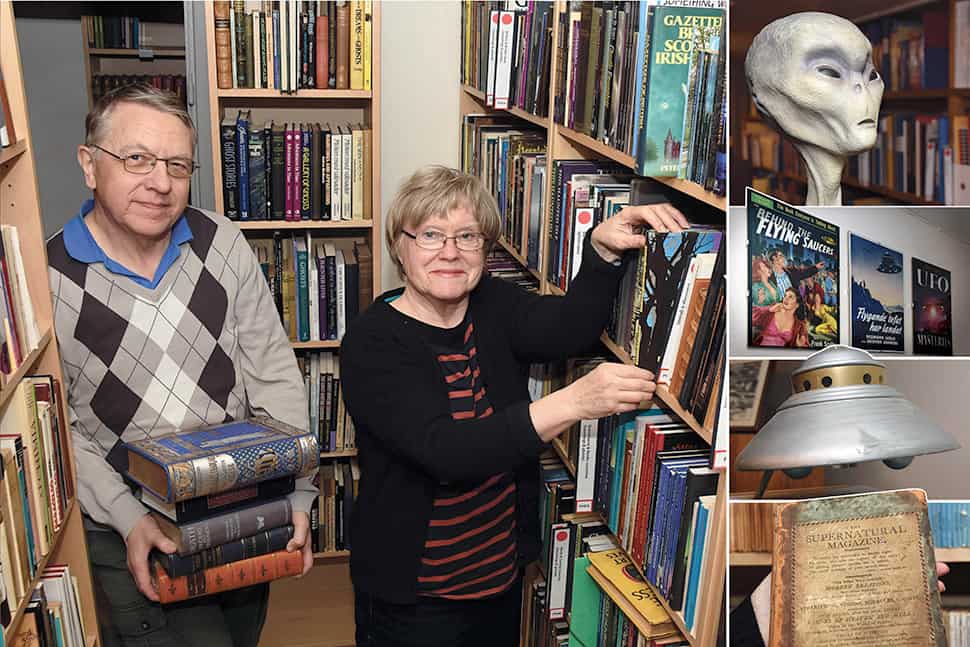 On a residential street in Norrköping, Sweden, sits the Archives for the Unexplained (AFU). Its 30,000-volume collection is the world's largest repository devoted to such controversial topics as UFOs, ghosts, unusual natural phenomena, parapsychology, mysteries of the mind, conspiracy theories, and much more. Librarian Ingrid Collberg came to AFU in 2008 after retiring from the city library where she had worked for 34 years. "We acquire 5,000 new books a year, and they all are challenging because of their unusual topics and languages," says Collberg.
Director and archivist Anders Liljegren, who created AFU's specialized subject classification scheme, works with Collberg and more than 20 volunteers. "Since 1973, AFU has grown from a single bookshelf to a facility used by researchers from many countries," Liljegren says.
"Ingrid's background in working with French materials is particularly valuable." AFU also houses 50,000 issues of periodicals and 7,200 linear feet of news files.