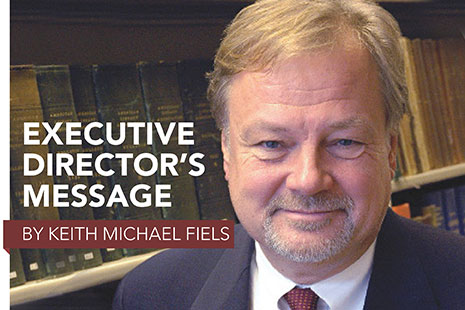 For anyone who may have been skeptical of the power of combined grassroots action, the library provisions contained in the newly passed Every Student Succeeds Act (ESSA) should make you a believer. Not only does the legislation that ALA members aggressively advocated for and that President Obama signed into law on December 10, 2015, include language validating the importance of school libraries and school librarians, but it offers specific funding opportunities for school libraries that can now be pursued at state and local levels.
Examples of these changes include new provisions in the ESSA regarding local education agencies assisting schools in developing effective school library programs to provide students the opportunity to develop digital literacy skills and other ways to improve academic achievement. The bill also authorizes states and local educational agencies to use these federal funds to support instructional services, again provided by effective school library programs.
A new literacy program in ESSA helps improve student reading and writing by providing federal support to states to develop, revise, or update comprehensive literacy instruction plans. The new law specifically includes school librarians in the definition of specialized instructional support personnel.
The bill also authorizes the Innovative Approaches to Literacy (IAL) program, which was previously funded through separate appropriations legislation, to provide dedicated funding to promote literacy programs in low-income communities. Significantly, IAL can be used to develop and enhance effective school library programs, which could (and should) include providing professional development for school librarians, books, and up-to-date materials for high-need schools.
All these changes are positive and important, but they are only the beginning for us. The library community as a whole must now work with state education officials and local school superintendents to educate these state and local officials on how effective school library programs led by certified school librarians can improve their students' academic achievement and enhance the performance of schools that offer these programs.
The library community should understand the impact of school libraries and librarians and talk about what they can do for student achievement, providing first-hand illustrations of the impact libraries have in augmenting classroom instruction and student learning. School librarians need to tell their principals and local superintendents what they teach students and how they can enhance the curriculum to ensure students succeed.
What can we learn from this hard-sought victory? That perseverance over the long haul pays off: ALA worked in a bipartisan manner with members of Congress to make this happen. ESSA was our most high-profile "take action" grassroots alert of the year, with more than 10,580 emails registered on this issue and 15,552 new advocates registered in Engage, ALA's online grassroots network.
ESSA is a tremendous opportunity for the profession. It puts an effective school library program right in the middle of the learning environment. The foundation has been established.
Now comes the work of making the case to state and local education officials in each of our states. State chapters and affiliates will be central to this effort, and we will all need to help them. A lot of work is still ahead before all children have access to the school library services that they will need to succeed in a changing and competitive world.
The one thing we have shown? Working together, we can succeed.