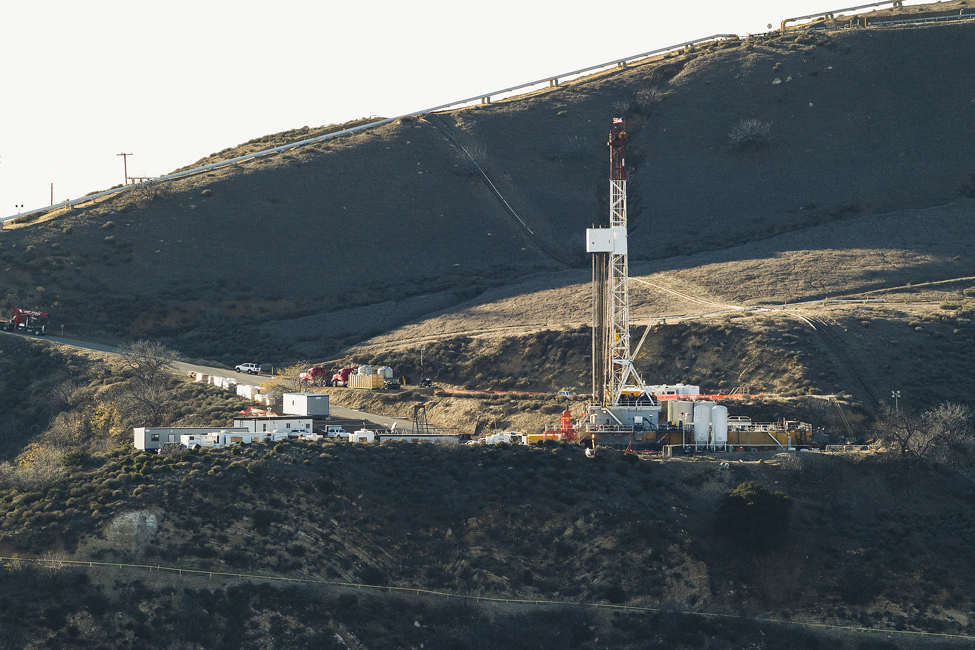 A gas leak in the San Fernando Valley disrupted the lives of those residing in the Porter Ranch neighborhood of Los Angeles for months. Thousands were forced to relocate to hotels, change schools, and rearrange their lives. Through it all, staffers at Porter Ranch branch of the Los Angeles Public Library stayed as a source for information, services, and support for the community.
On October 23, 2015, Southern California Gas Co. discovered a gas leak at the Aliso Canyon gas storage facility, which was pouring up to 1,200 tons of methane into the air daily. Residents reported health problems such as nosebleeds, nausea, headaches, stomach aches, and respiratory issues. Governor Jerry Brown declared a state of emergency on January 6. The leak was temporarily stopped on February 11 and permanently sealed on February 18.
"The gas leak was about two miles from the branch," says Shayera Tangri, senior librarian at Porter Ranch. "We installed some industrial filters that made sure that anything blowing our way was removed and never got in the branch itself. So we continued to serve our patrons, and we were a clearinghouse of information."
To help its patrons, the library kept its regular services and also held yoga and meditation classes so people could relieve their stress. The library also provided up-to-date information about the gas leak, related medical issues, and how to get reimbursements from the gas company for relocation, meals, mileage, and more.
"I think we all united because the city has been through a few disasters, especially the valley," says Cheryl Collins, director of branches at the Los Angeles Public Library. "We've had earthquakes, we've had floods, now we have droughts. But I think this one in particular was so localized, and it was in a community that is fairly isolated for Los Angeles. It's way out at the northwest part of the San Fernando Valley, above the freeways," Collins says. "So there's a closeness in that community. While everyone wanted to help, I think that staff in particular felt a kinship with their patrons that was over and above.
"Many people moved in with family and friends, but many others were forced to move into hotels," in cities several miles away, like Burbank, Calabasas, and Thousand Oaks, Collins says. "The branches in the surrounding area also really stepped up because they got patrons that they hadn't gotten before who were now spread out across the valley."
Children's librarian Elizabeth Tracton did outreach at the schools and hotels. Tracton went to schools, brought books to students, and helped them get library cards registered for their nearby libraries. She also held the library's regular storytime event on Wednesdays at the hotels.
Angela Lee, a Porter Ranch resident who has two children, said she attended storytime led by Tracton, which involved reading, crafts, songs, and more.
"Liz the Librarian, as my kids call her, is great," Lee said. "I brought my younger daughter a few times. It was really popular."
Tangri said that circulation and door count at the Porter Ranch branch went down significantly during the gas leak, but patrons are now starting to return.
"It's nice to get back to normal. There were a lot of people we missed, and it's good seeing them come back in," Tangri said. "We have had a few people who have come in since who said they respected us very much for staying open. We provide services as well as we can at all times, and I hope we continue that."