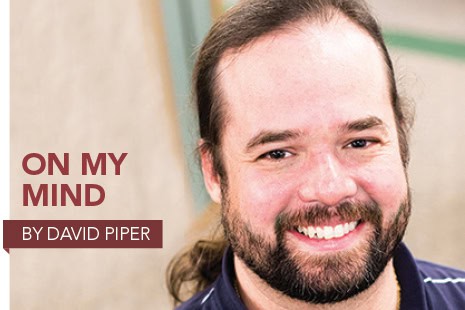 Our program "Boys Read"—designed in 2013 to get boys ages 8–13 excited about reading aloud from some of their favorite titles—had a small but loyal following. As an adult services librarian at the time, I had some trepidation when asked if I would be interested in taking over this existing children's program at New Carrollton (Md.) Library in 2014, but I decided to give it a try. I discovered I loved it.
The boys were eager to share their favorite graphic novels and joke books, and it was fulfilling to see them have fun and cultivate a joy of reading. While the enthusiasm was inspiring, the library needed to find ways to attract more participants and make the program worth the time it required each week.
For those who have ever found themselves in this position, here is what helped us grow our library program:
Interactivity. To boost engagement, I wanted to get the boys passionate about books by getting them involved in a related activity, so a colleague recommended I try magic tricks. I figured there was nothing to lose. I demonstrated card tricks, and halfway through each session I would ask the boys if they wanted to stay and learn about "magic in the natural world," which allowed a way to transition to books about the Bermuda Triangle, dinosaurs, or weird facts.

Expertise. The youth services department was eager to help by pulling books from the collection about magic tricks. Staff members even coordinated with our library's marketing department to design bright, eye-catching fliers that were placed in strategic locations within the library.
Colleagues recognized how popular the program was becoming and volunteered to lead weekly sessions. The interests and backgrounds of the staff proved advantageous. For example, one staff member who studied electrical engineering showed children how to make paper hexaflexagons that could be folded or flexed to practice basic geometry.
While the enthusiasm was inspiring, the library needed to find ways to attract more participants and make the program worth the time it required each week.
Wanting to ride the momentum of a growing audience, we brought in guests to lead the program, including archaeologists, historians, and wildlife experts from community organizations.
Exposure. One change that was helpful in attracting children to "Boys Read" was simply to move the location. The room where the program took place was not easy to find, so we started meeting in the open children's area, where there is foot traffic. Families came to find books and, when they saw children making a craft, they would join in.
On one occasion, we had a scavenger hunt that included questions about physical aspects of the library so that children could learn how to locate materials. We started with about 15 kids, but as others saw them intently searching the library, they got curious and asked to take part. By the end of the hour, about 40 children had participated. We saw teens helping younger kids complete tasks—an unexpected display of mentorship that was rewarding to witness.
Rebranding. Something unanticipated happened: Girls started showing up too. They were just as interested in magic tricks and other activities. To reflect the program's broadening appeal and interactivity, we changed the name from "Boys Read" to "Kids Explore!"
Expansion. Despite the program's success, we look for ways to improve it. We'd like to develop programming that is more inclusive of New Carrollton's large immigrant population and find a strategy to get children from various cultures to share their backgrounds with peers.
We'd also like to develop a mobile "Kids Explore!" program to take to schools. This type of arrangement would benefit the library as a marketing tool and get more children into the library.