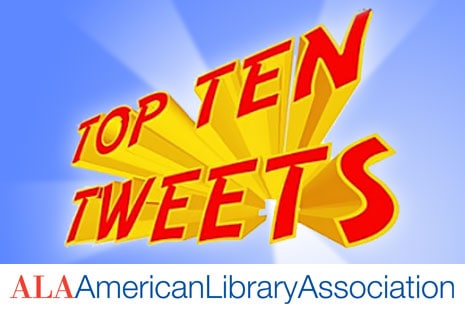 As Annual approaches, the Twitterverse is abuzz for the magical land of Orlando and bevy of sessions, exhibits, and networking at conference. Follow #alaac16 for all conference updates and #alaleftbehind for those staying at home.
Get ready…
It's an oldie but a goodie. Time for: #alaac16 pic.twitter.com/tvo2i5Lbpt

— Heather Moorefield (@actinginthelib) June 23, 2016
Shoes and sweaters packed. Ready to start some conference tweeting! Librarians unite. @alaannual #alaspectrum pic.twitter.com/syw96dZgHR

— Deana Greenfield (@DLGreenfield) June 22, 2016
Get (jet) set…
Two categories of people on my flight: families, and #librarians. Me, several folks from the Library of Congress, & @geekandahalf!! #alaac16

— Shana L. McDanold (@slmcdanold) June 23, 2016
#alaac16 Protip: Soak your cardigan in water and then freeze in your hotel minifridge. Wear it the next day to combat Florida heat.

— Andy (@wawoodworth) June 23, 2016
Go!
Checked in at ALA registration. Nice lady says, "Need to find something?"
"Yes."
"Answers are here" and she gives me a phone book. #alaac16

— Wyatt and Tombstone (@Wyattstombstone) June 23, 2016
https://twitter.com/wawoodworth/status/746173562466217984
Also I'm laughing at all the "Oh my god, it's so hot!" tweets. Welcome to humidity central everyone; FL's way of showing love! #alaac16

— Elisquared (@eli2squared) June 24, 2016
And, for those #alaleftbehind:
Average #alaac16 attendee will return to 68% less chocolate in what they thought was a secret stash

— Fake Library Stats (@FakeLibStats) June 23, 2016
Watching #CrashBandicoot walkthroughs instead of being at #alaac16 #alaleftbehind

— Anna Kathleen (@AnnaGrammarian) June 24, 2016
#alaleftbehind #alaac16 topics so far:
– not heat, that's for [effing] sure
– quiet office
– not wringing sweat out of underwear

— Andy (@wawoodworth) June 24, 2016
Keep 'em coming!