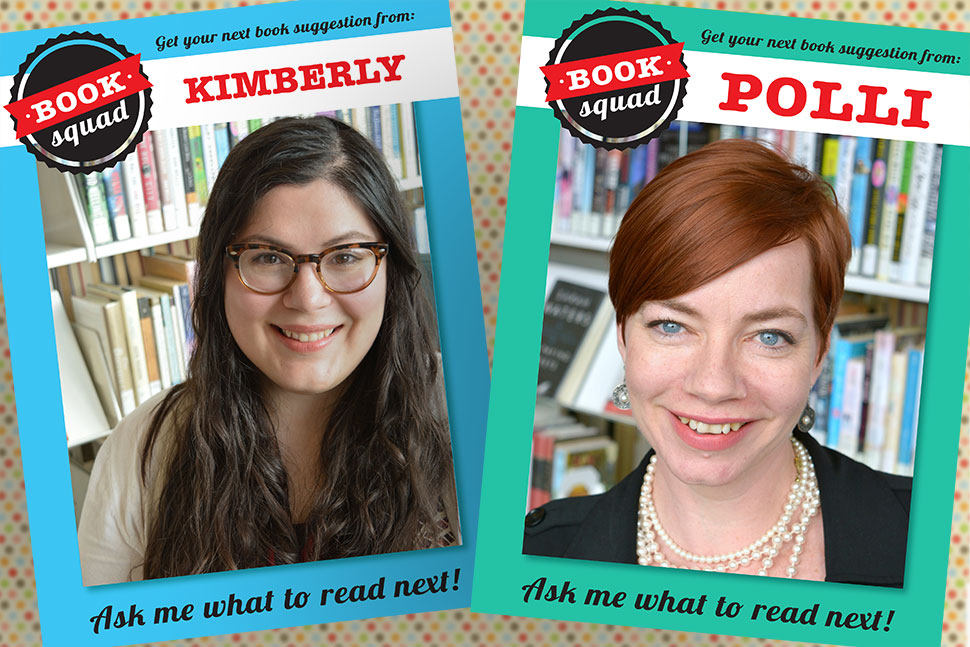 Before Netflix's streaming video service started pushing "heartfelt," "quirky," and "cerebral" selections, Williamsburg (Va.) Regional Library was asking patrons seeking reading recommendations to fill out an extensive online form and identify the tone, style, and mood of their perfect book, with adjectives like "disturbing," "homespun," and "inspirational."
"We were the first library to explore this really structured form for readers' advisory," says Special Projects Director Barry Trott of the "Looking for a Good Book?" program that launched in 2003 and now receives up to 10–15 requests per month. "It makes us feel like [Netflix is] on the right track," he laughs.
The form, designed by Adult Services Librarian Neil Hollands, addresses the appeal factors long-endorsed by readers' advisory (RA) expert and Booklist staffer Joyce Saricks. It also represents one of the tactics that libraries are using to build relationships and provide a tailored service while modernizing and digitizing the reach of RA—many of which borrow from what's already available and viable in social media and start-up culture, whether in spirit or practice.
When Multnomah County (Oreg.) Library created a team of readers' advisors called My Librarian with a grant from the Paul G. Allen Foundation to The Library Foundation in April 2014, the web page included personality-driven photos, profiles, book lists, and five contact methods for each of the 16 participating librarians. Jeremy Graybill, marketing and online engagement director, says, "We joked when creating this personalized service that it was like Match.com."
Graybill explains that, reading-wise, the library's goal was to make the web page "visually appealing to guide you to the person who's a match for you." Borrowing an aesthetic from the online dating world has proved successful; Multnomah received 990 RA requests in 2015, more than double the number of requests the year prior to My Librarian's launch.
"As much as you can, you need to build an experience that's intuitive for the user," says Graybill, who says that taking cues from existing apps helps meet the user where they are. To wit, one of the My Librarian contact methods that Graybill advocated for was video chat.
Multnomah has conducted fewer than 10 RA-related video chats with patrons. "We knew going in that it wouldn't be heavily used." Graybill says, "[But] we wanted to capture the imagination of folks as to what might be possible, what library service could look like in the 21st century."
You need to build an experience that's intuitive for the user. Jeremy Graybill, marketing and online engagement director, Multnomah County (Oreg.) Library
Polli Kenn, readers' services coordinator at Lawrence (Kans.) Public Library, heads an eight-person, fully roaming RA department called Book Squad that she says was influenced by the program at Multnomah. The branding is similar in style, and the team participates in form-based RA, creating BiblioCommons lists, and generating blog content.
Since launching in 2015, Kenn says her librarians get recognized in the community. "People come up to us at Target, people come up to us at the bars," she says.
Book Squad has also borrowed from dating culture. At its Book Club Speed Dating event in April, the library partnered with a local bookstore and set up tables to "sell" readers on four different books every five minutes. The 40 people who engaged in this fast-paced RA also had an opportunity to reserve certain titles before they were made available to all library users.
That same exclusivity and curation is present in Bookfix, a form-based RA and online subscription service that Darien (Conn.) Library launched in beta in August 2015. Mirroring start-ups such as Stitch Fix and Birchbox, Stephanie Anderson, assistant director for public services, explains that Darien Library wanted to revamp its RA so it was, "relationship-based, respectful of staff time, and got books [into people's] hands."
Anderson says the library started by rewriting its form to be more fun. "We thought, 'What if we changed our form-based RA survey to be more like BuzzFeed?'" she says.
To increase checkouts, users requesting titles wouldn't just get an emailed list of books—they'd get a handpicked book automatically checked out to them and held at the library for pickup every 12 weeks, with a personalized note from a librarian explaining the reason behind the selection.
"If our patron really likes the picks, then they just start emailing with the librarian individually," says Anderson. A core group of about 35 people use Bookfix, and Anderson says RA has proven to be a good "gateway drug" for adults who don't know about all of the classes, databases, and services the modern library offers.
Relationships are key to RA, Anderson says. "The transactional nature is not what people want from us," she says. "We're realizing that now."