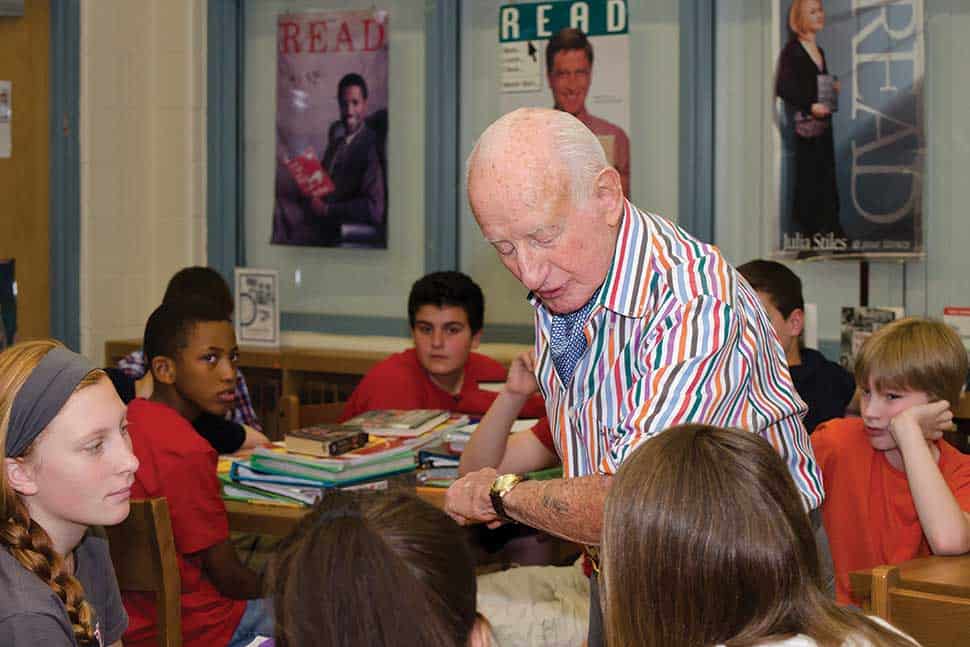 The eponymous heroine of Roald Dahl's Matilda is widely known in kid-lit circles as one plucky, justice-loving little girl. What's less often acknowledged is that Matilda has a lot of help from her teacher, Miss Honey—an educator as devoted to social justice as she is to reading, writing, and arithmetic. The American Association of School Librarians honors Miss Honey's example with the Roald Dahl Miss Honey Social Justice Award, which recognizes collaboration between school librarians and teachers in teaching social justice using school library resources. The 2016 award went to Ann Yawornitsky, Jennifer Sarnes, and Melissa Zawaski of Southern Middle School in Sinking Spring, Pennsylvania. Here is the story of how a school librarian teamed up with two teachers to help 6th-graders understand the lessons of the Holocaust.
Ann Yawornitsky first heard of the Holocaust in 9th-grade world cultures class. She found the news so shocking that at first, she had a hard time believing it.
"I remember going home to my mom and saying, 'Is my teacher making this up, or did this really happen?,'" Yawornitsky says. "Then I read the diary of Anne Frank, and that started a lifelong interest in the Holocaust for me. Who would I be if I was a person who was persecuted? How would I feel? What would I do? And what would I do if I was one of the ones who wasn't persecuted? How would I respond?"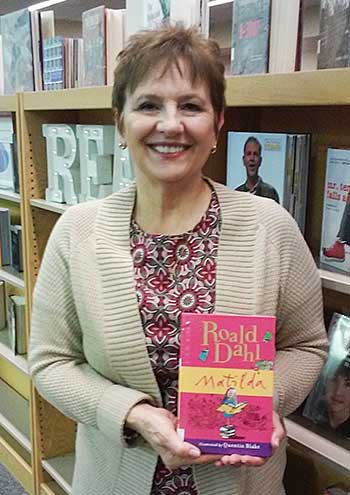 For the last several years, Yawornitsky, the librarian at Southern Middle School in Sinking Spring, Pennsylvania, has partnered with teacher colleagues Jennifer Sarnes and Melissa Zawaski to help 6th-graders ask themselves the same questions through a project called "Children of the Holocaust/Holocaust Hall of Memories."
The project functions as both a reading and a research unit. Students read books such as Prisoner B-3087 (a novel based on the experiences of Holocaust survivor Jack Gruener), while Yawornitsky provides additional context via a visual presentation of the many Holocaust sites she has visited. Students are also treated to a visit by a Holocaust survivor who presents a program to the entire 6th grade, then meets with smaller student groups in the library to answer questions.
Afterward, each student is given a card bearing the picture and name of a child who suffered in the Holocaust. The students then come to the library for several days of research, using books that Yawornitsky has selected as well as a specialized website she has created that contains links to age-appropriate sites, such as that of the United States Holocaust Memorial Museum.
"We also use this as a time to talk about not just googling the Holocaust because of the danger of seeing pictures that you can never unsee," Yawornitsky says. "We also talk about the possibility of coming upon a hate group or Holocaust-denier site." Thus the unit functions as a lesson in the hazards of the internet as well.
Each student creates a poem, a journal, a PowerPoint presentation, and a poster to convey the experiences and fate of the child to which he or she has been assigned. For one evening, the posters are displayed as a "Holocaust Hall of Memories," open to the public. Students stand by their posters and give short talks on their assigned children.
One of Yawornitsky's favorite parts of the unit? Explaining just how important it is to remember the victims of the Holocaust.
"We talk about going to visit grandparents' graves—how you put flowers on them, and you mention their names and people tell you things about them," she says. "But for [many of] those who perished in the Holocaust, there's no place where their names are engraved. Sometimes their whole family was wiped out, and you're the only person saying their name. You need to honor that."