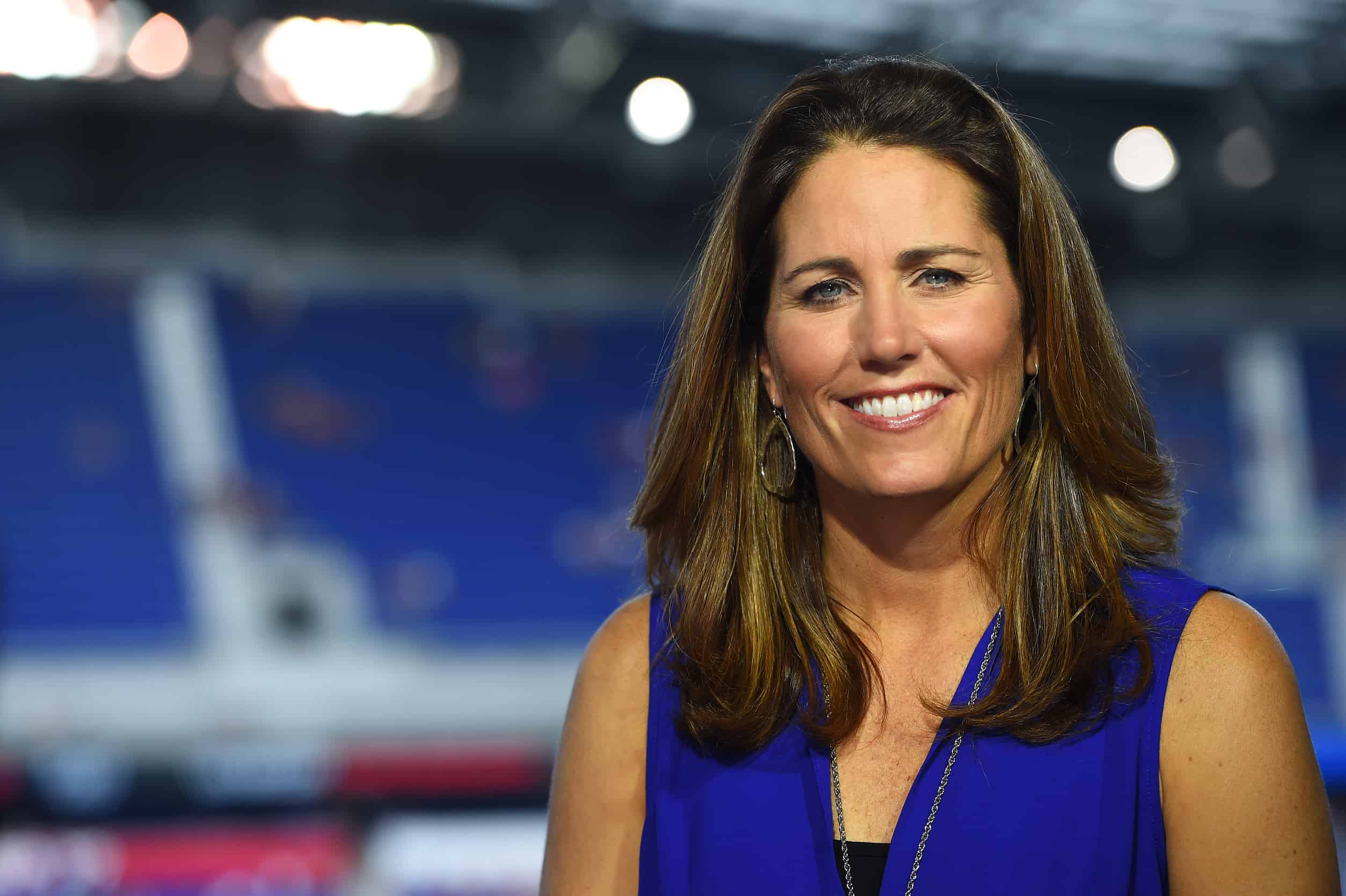 Julie Foudy is a retired professional soccer player, a reporter and analyst for ABC/ESPN, and director and founder of the Julie Foudy Sports Leadership Academy, a camp that uses sports as a vehicle to teach leadership skills. In her new book Choose to Matter: Being Courageously and Fabulously You (Disney Publishing Worldwide, 2017), she shares stories from her soccer days and interviews 10 female leaders, including Good Morning America anchor Robin Roberts, soccer stars Mia Hamm and Alex Morgan, and Facebook chief operating officer and Lean In founder Sheryl Sandberg.
Foudy is serving as honorary chair of National Library Week this year. She recently spoke with American Libraries about her book, the importance of teaching leadership skills to girls, her advocacy work, and the importance of libraries.
Where did the title Choose to Matter come from? It comes from a summer leadership academy we've been doing for 10-plus years, which is a combination of sports and leadership woven together for a weeklong residential camp. Our tagline is "Choose to Matter" with the kids, because our message is that leadership is personal, not positional—that leadership is a choice. Anyone can lead, you just have to have the courage to raise your hand and say yes. That's why we say, "Leadership is a choice, so why not choose to matter?"
How did you select the 10 women you feature in your book? Many of them are friends. Robin Roberts is a friend. Mia and Alex are friends. I wanted a diverse cross section of people who readers might be aware of because they work in television or they've written, like Sheryl Sandberg, whose book was a big influence in my life. But also, so much of our message is that there's a misconception that you need a microphone or you need to be famous to lead. That's not the case. You can be anonymous, and you can do it in a private way, and you can do it very personally.
I interviewed a dear friend with cerebral palsy, who has the most positive outlook on life I've ever seen, who just inspires me daily. I interviewed an amazing teenager from Afghanistan who had to overcome some physical disabilities she suffered after the Taliban launched a rocket into her house. We interviewed an Irish teenage scientist who won a Google award. A lot of the book is about how, in moments of crisis or adversity, these women reacted, and how they got through those times, and how they did it with such grace and positivity. At times it clearly was not easy, but they were able to stay positive. As we see over and over in life, if you can be positive in the face of adversity and chaos, those are your best leaders.
What else can readers find in the book besides the interviews? The idea with the book is that it's not like a teacher standing in front of a whiteboard saying, "Here are the 10 virtues of leadership that you will memorize." It's how to be a better teammate and a positive leader. There's a progression to the curriculum. So we have "Don't just think it, ink it" sections at the end of each chapter: super fun, quick, simple exercises that we've done for years at the leadership academy.
We break down how to put together a simple leadership project that you can take back to your community. It's a lot of hands‑on stuff that is doable and realistic and fun. Hopefully at the end, readers are activating something in their community and choosing to matter. That's really the goal of it all: to start a movement of young girls and women going into their communities and being active leaders.
You advocate for women's rights issues and against gender discrimination. In 2002, you served on the Commission on Opportunity in Athletics, a panel that reviewed the implementation of Title IX, which states that "no person in the US shall on the basis of sex be excluded from participation in, be denied benefits of, or subjected to discrimination under any education program, or activity receiving federal financial assistance." Notably, you refused to sign the commission's final report, saying it downplayed the persistence of gender‑based discrimination and allowed for continued discrimination. It's been 15 years since you served on that panel. Have you seen any improvements in gender‑based discrimination in sports? The interesting thing about Title IX, when it was passed in 1972, it was an educational reform law. It was to help young women get into universities. Sen. Birch Bayh (D-Ind.), who is considered the father of Title IX, said to me, "You know, it's crazy. Here me and my wife are applying for law schools. She's got better grades than I do, but I'm getting into every law school I apply to. We're applying to the same law schools, and she's not getting into any. It hit me: Why is it that there is such a discrepancy with girls' admission into higher education?" He also said they added—in fine print—that schools couldn't discriminate on the basis of gender in sports and sports participation. And those little words really have been one of the most profound civil rights laws we've had in our country, because universities had to add soccer programs for girls. They had to add volleyball, track, and all the programs they may have had, you know, 15 programs for boys and three programs for girls. Now they had to have equal representation.
In terms of how it has changed: Even when we were fighting this 15 years ago, they were trying to roll back some of the issues of Title IX, which we stopped them from doing. I have always advocated for this because it's not just about sports. Sports are great in the physical sense that you're healthy, and you're out there, and you're playing, but there's so much data that shows that if a girl plays sports, she makes better life decisions; she's a better leader; she's more likely to finish school; you know, all these positive signs. That's what we were advocating for.
It's great to see what Title IX has done. There are still some Title IX issues, of course, but schools have gotten markedly better with opportunities and access for girls to play sports in college, high school, and younger.
You're the 2017 honorary chair of National Library Week. What impact did libraries have on you growing up? What role do they play in your life today? I grew up in Mission Viejo, California, and the Mission Viejo Central Library was my little local library. I spent many, many hours there back in the day, when you had to go find the cards, and you couldn't look up anything digitally. But now, I'm nearby in San Clemente, and we have a great library here that I'm constantly taking the kids to. It has this awesome kids' section. The thing that excites me the most about National Library Week is breaking down this perception that libraries are stuffy, quiet places where you can't do a lot of interactive things. I look forward to talking to kids and adults about all the possibilities that exist at libraries.
Listen to Episode 12: Celebrating Women's History of the Dewey Decibel podcast to hear our interview with Julie Foudy in full.