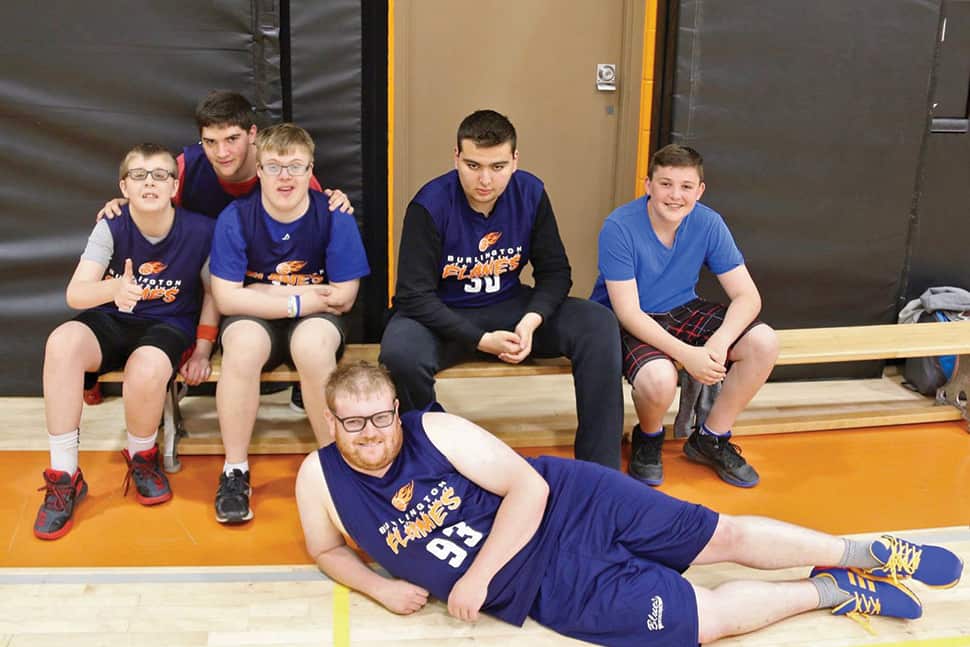 Burlington (Ont.) Public Library (BPL) is using engagement tools from the American Library Association's (ALA) Libraries Transforming Communities: Models for Change initiative to engage youth and community partners and empower them to create positive change. The initiative, which gives libraries the tools to bring disparate voices together to effect change, has allowed BPL to take a lead role in increasing acceptance and inclusion within Burlington and beyond.
After the 2016 US presidential election, BPL heard from teens who were frightened, shaken, and without the agency to act. For many who were from a diverse culture or ethnicity, a member of the LGBTQ+ community, or simply had inclusive worldviews, this change in leadership created a deep sense of fear for themselves and those they knew living in the US.
Despite feeling powerless, the teens wanted to respond in a manner that would create positive and proactive change. In partnership with Jess Kiley, program coordinator at the Positive Space Network (PSN)—a Halton, Ontario–based agency that supports LGBTQ+ youth, individuals, and families, and works to create a welcoming and supportive community—BPL planned an initial meeting among teens, library staff members, and key community partners.
Thirty people attended the first meeting, held less than two weeks after the election, including community representatives from the City of Burlington, the Burlington Inclusivity Advisory Committee, Halton Multicultural Connections, and PSN, and local high schools, as well as teens and library staff. Discussion was cofacilitated by BPL and PSN using the Libraries Transform Community Conversation Workbook. Over the course of two hours, the beginnings of an action plan emerged.
A guiding focus of the meeting was creating a connected, friendly, diverse community that welcomes and reflects the views of everyone in Burlington. The five key strategies to accomplish this were:
encouraging conversation
modeling and marketing inclusion
sharing through culture and sport
sharing through experiential learning
increasing information literacy and awareness of world issues
Two additional meetings have been held since that first gathering, and more community partners have joined the collaborative, including the Halton Regional Police Service, Community Development Halton, North BurLINKton, the YMCA, and the Art Gallery of Burlington. The group added action items for achieving these strategies. Some key ideas emerged:
a community festival for all ages and backgrounds, with hands-on activities that highlight diversity, such as how to wear a hijab or sari and paint a mehndi design
creating opportunities for people of all ages and backgrounds to come together and share their abilities and similarities
starting a Humans of Burlington social media account to humanize everyone in the community, tell their stories, and challenge stereotypes
hosting a Special Olympics sports day where everyone of all abilities plays together
focusing on improving world knowledge at a community level by highlighting the humanity of individuals in the community; for example, Syrian refugees could give firsthand perspective and insight to their experiences
The group has already acted on many of these ideas, and the actions have not been limited to those run by the library. Two teens have developed a Humans of Burlington Instagram account; Community Development Halton has started planning for an intergenerational diversity showcase event; the Special Olympics sports day took place on May 20; experiential, community hands-on activities are being organized in conjunction with Halton Multicultural Connections; and Community Development Halton offered four multicultural sport and food events this summer.
Moving forward, BPL will continue to work with community members to engage and empower, allowing them to guide how the library will increase acceptance and inclusion in Burlington and beyond.