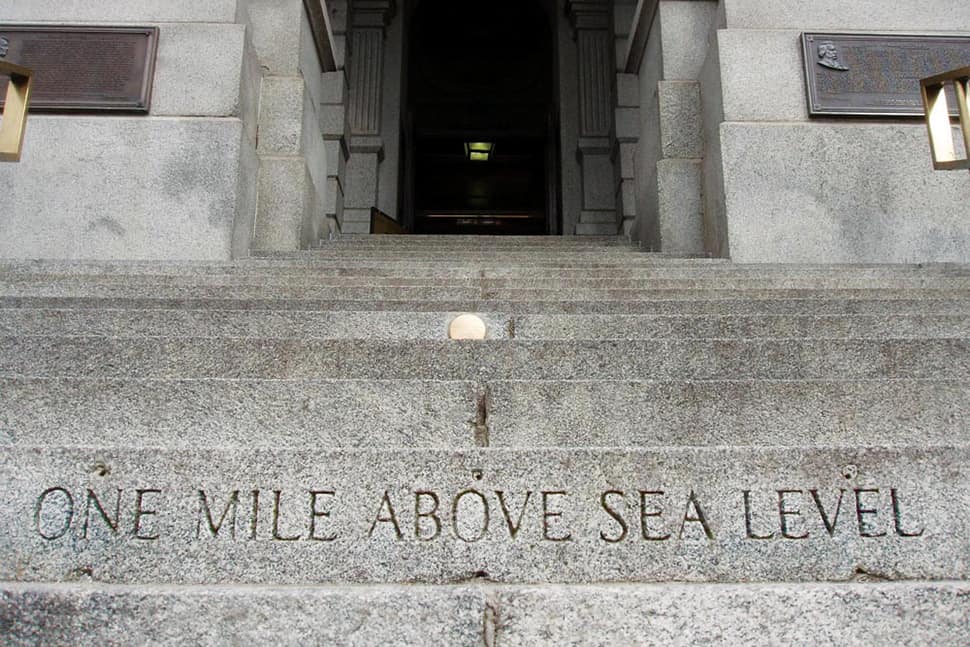 5,280
Denver's elevation (in feet) above sea level gives the city its "Mile High" nickname. Over the years, three different steps outside the gold-adorned Colorado State Capitol building have been marked as the official mile-high point.
150
Number of archival collections of personal and professional items from African Americans in the West available in the reading room at the Blair-Caldwell African American Research Library, one of four such research libraries in the US.
1
Percentage of the construction budget for new buildings that must be dedicated to public art. "I See What You Mean," the 40-foot blue bear peering into the Colorado Convention Center, was funded through this requirement.
5
Number of times Denver has hosted an ALA Midwinter Meeting or Annual Conference. At ALA's 17th Annual Conference in 1895, its first in Denver, some of the 147 attendees are said to have noted that both Colorado and ALA were established in the same year (1876).
1859
Year that the Rocky Mountain News, the first newspaper in Colorado, printed its inaugural issue. The newspaper ran for nearly 150 years, and its archives—including more than 300,000 digitized images—are now housed at Denver Public Library.