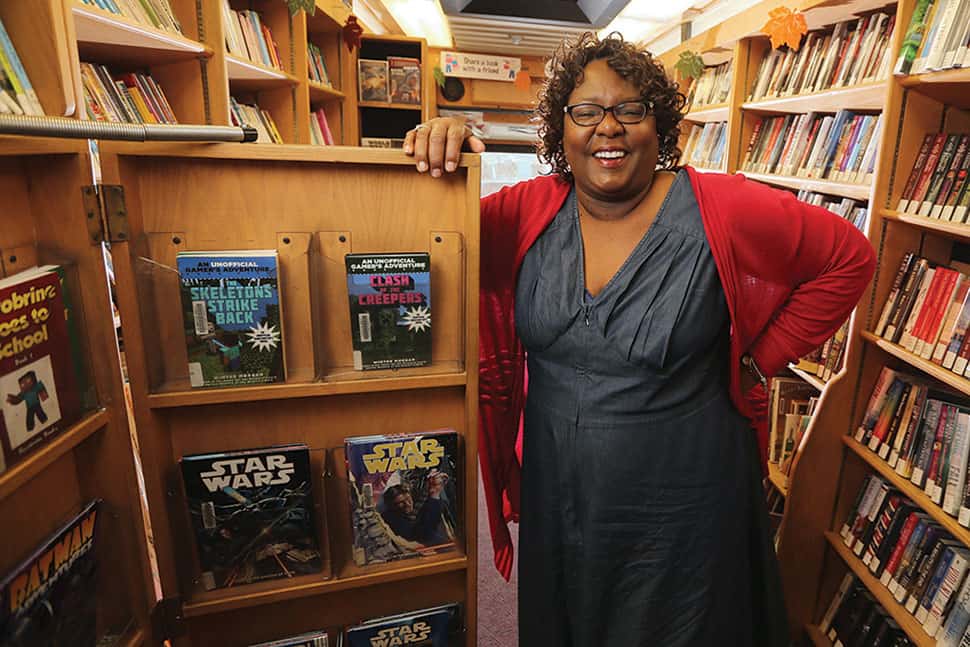 11
Date in April 2018 that National Bookmobile Day—part of National Library Week—will be celebrated.
2010
Year that National Bookmobile Day was first observed by the Association of Bookmobile and Outreach Services (ABOS), Association for Rural and Small Libraries, and American Library Association's Office for Diversity, Literacy, and Outreach Services.
1905
Year that the first bookmobile in the US was introduced. The "library wagon" in Washington County, Maryland, was designed by librarian Mary Titcomb, had exterior shelves for books, and was drawn by two horses.
647
Number of bookmobiles delivering library services in the US, according to the 2015 Public Libraries Survey conducted by the Institute of Museum and Library Services.
75
Number of bookmobiles operating in Kentucky, the state with the highest number.
$200,000
Average cost to purchase a bookmobile, according to ABOS.
76
Number of years that Lee County (Miss.) Library has provided continuous bookmobile service.
55,000
Number of miles that Lee County Library's bookmobile driver, librarian Barbara Carouthers (above), estimates she has logged since 2006.
24
Number of locations that the Rochester Hills (Minn.) Public Library bookmobile visits each week.
40
Length in feet of the bus that Bozeman (Mont.) Public Library uses for its bookmobile.
16,000
Approximate number of materials circulated by the Pitt County (N.C.) Bookmobile annually, which accounts for about 3% of Sheppard Memorial Library's total circulation.
230
Number of library workers who attended the 2017 ABOS conference in Pittsburgh. This year's conference will be held October 17–19 in Raleigh, North Carolina.