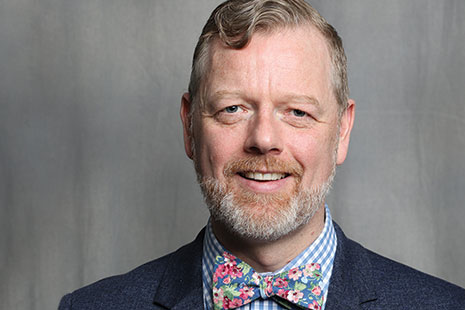 We know from ALA's successful Libraries Transform campaign the ways in which libraries make a difference in our lives. Libraries also sustain individuals, communities, and institutions. We are champions of fact at a time when false information is readily communicated. We are critical to bridging equity gaps in order to provide information to all users. Even through political and social turmoil, libraries endure, and in so doing, enable our diverse communities to do the same.
To thrive, libraries and library workers need a strong and healthy professional association that advocates for us and for those who come to our facilities or who use our online resources, enabling them to benefit from the wide range of services we offer. Within our library community, we must have an association that is itself sustainable. The very sustainability of ALA forms the center of my candidacy for the ALA presidency.
ALA is at a crossroads. Membership is down, conference attendance has fallen off in recent years, and Publishing has struggled to set and reach budget targets. Most crucially, the search for a new executive director will begin again in 2019.
ALA remains a large, complex association, and the next executive director will need an able partner in the role of president—one who understands the organization and what will be needed for it to maintain stability and even achieve growth.
As your ALA president, my goals are to:
support efforts to maintain and grow ALA's membership base and finances
facilitate the smooth transition of the next executive director
ensure that valuable ongoing initiatives—particularly the work of the Task Force on Equity, Diversity, and Inclusion and the Task Force on Sustainability—continue toward completion
continue work started by current ALA leadership to examine and change the organizational structure of ALA
A strong association is one that fights for the needs of our users, our communities, our institutions, and ourselves. A healthy association is one that promotes the core values of our profession. A sustainable association is one that has the financial and organizational stability in place to allow it to do its important work in the service of its members, on behalf of libraries.
In my time as a member of ALA, I have been active at all levels, from the ALA Executive Board and Council to the divisions and round tables. I have demonstrated a steady, sustained commitment to our Association through my participation on numerous committees and task forces. For more than 30 years I have worked in various roles in academic and public libraries, from shelving books to chairing a library board to managing a college library.
My experience gives me the foundation to lead ALA as we work together to cement our shared legacy, ensure the Association's sustainability, and magnify its impact on our libraries, our communities and institutions, our patrons, and our colleagues working in libraries.
I am keen to do this work on behalf of the profession. I ask for your vote.
Read the statement from the other candidate for president, Wanda Brown.