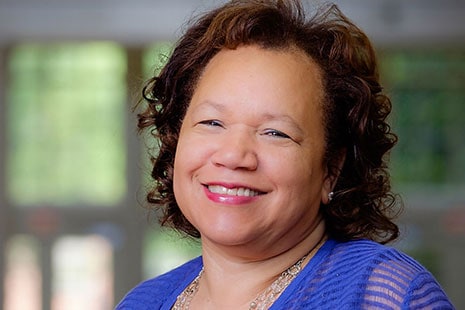 The American Library ­Association's (ALA) presidential election comes at a challenging time for libraries, librarians, and library workers. Our libraries are under fire.
Many of our funders and constituents do not understand the role of the modern library and the tremendous impact we have on the communities we serve. As members of a profession that has so much influence and shares in the dissemination of information, librarians and library workers need to demonstrate the value and relevance of libraries to our stakeholders. We can do this by leaning on our member associations on the national, state, and local levels.
Our ability to demonstrate value is essential to our survival. Educating and teaching others how to advocate for our patrons, our communities, and our profession is critical for future success. As a candidate for ALA president, I am passionate about working to bring about that change. I recognize that our strength is our willingness to work together and to partner in building a stronger future.
Here's where I will concentrate my efforts to ensure this future:
Education. Libraries are built around the desire to enable the success of others and to support lifelong learning. We must take responsibility for our role in educating and defining what teaching looks like—including mentoring and coaching new professionals on our values and ideals—for all different learners.
Inclusiveness. When we truly welcome and value all the voices we bring to the table, we practice what should be at the very heart of our profession. Inclusion should be seen to broadly encompass multiple characteristics from different perspectives to ensure that social justice prevails.
Intellectual freedom and information literacy. A well-informed community of critical thinkers who are free to express their opinions is at the core of what we value in our profession and our citizenship. We should fight to eliminate producers of fake news, to educate consumers about the veracity of various news outlets, and to exhibit a strong ethical approach to providing our stakeholders with useful and accurate information.
Professional development. I value professionals who invest in their personal growth and the institutions that support continual learning opportunities. I appreciate a strong collaborative approach to working with our patrons, our community, and each other. This is especially important for our membership. Our associations are only as strong as those who serve and give to them. It's the real joy of belonging. It's the sense of pride that we get when we give.
If elected ALA's 2019–2020 president, I will bring leadership experience, a voice to represent our profession in addressing current issues, and the determination to promote the importance of libraries as successful contributors to our society. As the professional organization representing America's libraries, it is vital for ALA to demonstrate the importance of our role in a complex and dynamic world of information. Our strength lies in numbers. Let's be a partner in a stronger future.
Read the statement from the other candidate for president, Peter Hepburn.