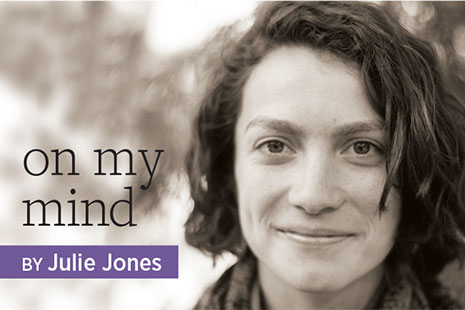 On February 10, University of Washington (UW) Libraries in Seattle closed in response to a rally being held on campus. I'm a current MLIS student at UW's iSchool, and the closure occurred while I was attending the American Library Association's (ALA) 2018 Midwinter Meeting in Denver.
The rally was hosted by the UW College Republicans, who invited Patriot Prayer—a right-wing group based in the Pacific Northwest—as a way to exercise free speech rights. As many open-carry advocates, white supremacists, and neo-Nazis voiced their intentions to attend the rally, fears of maintaining campus safety increased. (Just last year, a protester was shot and injured at an on-campus speech that featured conservative provocateur Milo Yiannopoulos.) Instead of canceling the rally, the administration shut down the majority of the university and encouraged students to stay away altogether.
On February 11, I sat watching the ALA President's Program, where panelists debated the question, "Are libraries neutral?" It seemed baffling to me to be having such a discussion when, just a day before, I saw how baseless the claim of institutional neutrality can be. The affirmative debaters' main talking points echoed those of the UW administration, citing values of civil debate and freedom of expression. But in reality, principles of free, democratic expression come up empty in a material world where, historically, violence and oppression have been America's backbone. Libraries and higher education institutions must acknowledge that freedom of expression is not coming from a neutral playing field; some expressions actively and effectively silence others.
This material space that we all occupy is full of inequalities and power structures that protect some and endanger others.
In order for the UW College Republicans to host Patriot Prayer, the university had to pay a $17,000 security bill. Bus routes were canceled in adjacent areas, cutting off transportation service for workers and residents. A body-positive fashion show was canceled, as was an event celebrating high-achieving black high school students. Additionally, three main libraries on campus were shuttered, affecting students, faculty, and members of the public. In exchange for Patriot Prayer taking up space, marginalized groups were removed and vital community resources made inaccessible. This material space that we all occupy is full of inequalities and power structures that protect some and endanger others. At the end of the day, libraries and academic institutions must assess whose freedoms are overriding those of others.
At the Midwinter debate, I felt compelled to speak up and ask the panel how material violence plays into all of this, because some of the pro-neutrality arguments were ahistorical, immaterial, and contradictory. James LaRue, director of ALA's Office for Intellectual Freedom, stated, "Can librarians punch Nazis because of what they believe? Then we deny them the common legacy of humanity—the right to be really wrong in public." This made me ask, in light of those campus events, whose safety is going to be sacrificed while we wait around for a Nazi's right to be proven wrong? Whose dignity, agency, and access will be postponed? How many lives will be lost while we wait for the falsehoods of Nazi rhetoric to surface? Giving Nazis the space to be wrong makes me feel as though we are failing those whose existence is threatened on a daily basis.
As an MLIS student, seeing my campus libraries close in response to the rally was discouraging. As the violence of extreme right-wing demonstration takes up more material space in mainstream society, how will libraries react? I am not here to argue whether libraries are neutral or not, and neither are many of my fellow library students. As a future librarian, I acknowledge that I live in a world full of injustice and inequality. To claim libraries are neutral, in aspiration or practice, is to be blind to the realities of violence and oppression that marginalized groups face every day.