New Orleans—jewel of the Mississippi River known for its colorful Carnival seasons, inimitable food, and confluence of cultures—celebrates its tricentennial in 2018 with a yearlong birthday party. But perhaps no celebration is more anticipated than the return of the American Library Association's (ALA) Annual Conference and Exhibition to the Ernest N. Morial Convention Center. Taking place June 21–26, Annual will offer a host of professional development opportunities, new ideas to help shape the future of libraries, a full slate of author programs and fascinating speakers, and a variety of special events and activities.
This preview offers a small sample of what to expect. For a complete listing of events, visit 2018.alaannual.org.
Conference highlights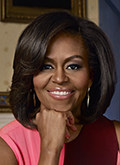 ALA welcomes former First Lady Michelle Obama as its Opening General Session speaker. 4–5:15 p.m. on Friday, June 22. The lawyer, philanthropist, and author of the forthcoming memoir Becoming will reflect on social and political issues and her two terms in the White House in this highly anticipated session. Be sure to arrive early to get a seat and hear a special performance from Grammy–nominated New Orleans musician and Caldecott honoree Troy "Trombone Shorty" Andrews.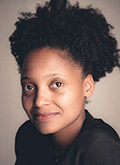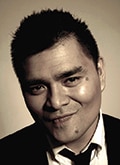 ALA President Jim Neal will welcome United States Poet Laureate Tracy K. Smith and journalist and filmmaker Jose Antonio Vargas as his ALA President's Program speakers Sunday, June 24, 3:30–5 p.m. Smith is author of the critically acclaimed memoir Ordinary Light and four books of poetry, including 2012 Pulitzer Prize winner Life on Mars. Vargas, founder of storytelling nonprofit Define American, will discuss his upcoming memoir Dear America: Notes of an Undocumented Citizen, which explores what home means when the country you live in doesn't consider you one of its own. The program will include the ALA Awards Presentation.
The Association for Library Service to Children's (ALSC) Newbery-Caldecott-Wilder Awards Banquet—a celebration that honors the authors and illustrators of the Newbery, Caldecott, and Wilder medal–winning and honor books—takes place Sunday, June 24, 6–11 p.m. Preregistration is required and tickets are $94. A limited number of tickets will be available on site until noon Friday, June 22.
The Coretta Scott King Book Awards Breakfast will be held Sunday, June 24, 7–9:30 a.m. The breakfast commemorates 2018's Coretta Scott King winners and honor recipients, recognizing the best African-American authors and illustrators of books for children and youth. Tickets are $65.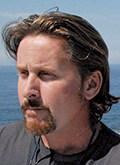 Emilio Estevez, writer, director, and star of The Public, will be at Annual for three showings of his film, each followed by a Q&A session moderated by Ryan J. Dowd, author of The Librarian's Guide to Homelessness. The movie tells the story of library patrons, many homeless or otherwise marginalized, who refuse to leave the Public Library of Cincinnati and Hamilton County at closing time during a cold snap, and how a nonviolent sit-in escalates into a standoff with police. The film and Q&As will be hosted on Saturday, June 23 from 9 a.m.–noon and 2:30–5:30 p.m. and Sunday, June 24 from 1–4 p.m.
The Closing General Session will be headlined by award-winning actor Viola Davis on Tuesday, June 26, 10–11:30 a.m. Davis is author of the upcoming children's book Corduroy Takes a Bow, which is inspired by characters from Don Freeman's 1968 classic Corduroy and Davis's own experiences on Broadway. The Inaugural Celebration immediately follows the Closing General Session at 11:45 a.m.–2 p.m. and includes food and entertainment. Tickets are $50.
Featured speakers
The Auditorium Speaker Series, sponsored by publishers, brings accomplished authors, compelling celebrities, and exciting experts to the conference. This year's lineup includes: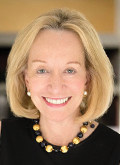 Saturday, June 23
8:30–9:30 a.m.
Historian and Pulitzer Prize–winning author Doris Kearns Goodwin knew presidents at an early age, becoming a White House Fellow at 24 and serving as an assistant to President Lyndon B. Johnson. Her upcoming book, Leadership in Turbulent Times, draws upon four presidents she has studied closely—Johnson, Abraham Lincoln, Theodore Roosevelt, and Franklin D. Roosevelt—to show how they first recognized their own leadership qualities.
Saturday, June 23
10:30–11:30 a.m.
Author Robert W. Fieseler's book Tinderbox: The Untold Story of the Up Stairs Lounge Fire and the Rise of Gay Liberation tells the story of the 1973 arson at a New Orleans gay nightclub that devastated its community. Through survivor stories and archives, Fieseler creates a portrait of a closeted, blue-collar gay world in a time when the crime received almost no media coverage.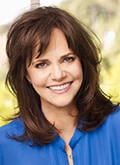 Saturday, June 23
3:30–4:30 p.m.
Two-time Academy Award–winning actor Sally Field has taken on iconic roles in big pictures and independent films. Now she takes on the role of author with her upcoming memoir In Pieces, an intimate look at the highs and lows of growing up in a show-business family, her early Hollywood career, finding a voice with her craft, and her journey as a mother and daughter.
Sunday, June 24
8:30–9:30 a.m.
Journalist and New York Times bestselling author Jonathan Eig has been called a "masterful storyteller" by filmmaker Ken Burns. His latest book, Ali: A Life, offers a thorough portrait of Muhammad Ali through interviews with more than 200 people over the course of five years, previously unreleased FBI and Department of Justice files, and newly discovered audio tape.
Sunday, June 24
10:30 a.m.–noon
In "The Librarian and the Archivist," Librarian of Congress Carla Hayden and National Archivist David S. Ferriero discuss the importance of collecting physical information and materials in the digital age and how their institutions make resources accessible to the public.
Monday, June 25
10:30–11:30 a.m.
Championship slam poet and grief writer Gayle Danley will present "Poet Lives Matter: Poems from the Road" about her experiences as a teaching artist visiting schools, libraries, and detention facilities.
For an up-to-date speaker list, visit 2018.alaannual.org/featured-speakers.
Division presidents' programs
ALA's division presidents host inspiring thought leaders in their presidents' programs at every Annual Conference. This year's slate includes:
Saturday, June 23
9 a.m.–noon
Jervette R. Ward, associate professor of English at the University of Alaska Anchorage, will speak on equity, diversity, and inclusion at American Association of School Librarians (AASL) President Steven Yates's program. Ward edited the anthology Real Sister: Stereotypes, Respectability, and Black Women in Reality TV, which addresses how reality television reinforces stereotypes but also inspires a positive and nuanced conversation about representation and its effects on the black community. The program will also include the AASL Awards Ceremony.
Saturday, June 23
9–10 a.m.
United for Libraries (UFL) President Steve Laird's program "Engaging Elected Officials with Your Library" offers tips from a panel of experts on how to make advocates of local leaders.
Saturday, June 23
10:30 a.m.–noon
Association of College and Research Libraries (ACRL) President Cheryl A. Middleton's program "Beyond Resilience: Crafting a Caring Organization" will follow up an ACRL 2017 Conference program that challenged academic librarians to think critically about "resilience" and how it is used to shift responsibility for success and survival to individuals while silencing conversations about structural inequalities. Panelists will include Chris Bourg (director, Massachusetts Institute of Technology Libraries), Karen G. Schneider (dean, Sonoma State University Library), Derrick Jefferson (communication librarian, American University), Fobazi M. Ettarh (student success librarian, California State University, Dominguez Hills), and moderator Eamon Tewell (reference and instruction librarian, Long Island University, Brooklyn).
Saturday, June 23
10:30 a.m.–noon
In Library Leadership and Management Association President Pixey Mosley's program "Addressing Conflict through Difficult and Uncomfortable Dialogues," Nancy T. Watson, president of the Center for Change and Conflict Resolution, will provide insights into how to better understand and manage conflict and passive-aggressive behaviors in our libraries, professional associations, and personal lives.
Saturday, June 23
1–2 p.m.
Association of Specialized and Cooperative Library Agencies President Jeannette P. Smithee presents "Using Innovative, Music-Based Outreach Programs to Reach Vulnerable Populations of All Ages." The program will feature health and aging research nurse and choral performer Jan Maier, who will lead a demonstration on the effects of music on brains and bodies, and a panel of professionals involved in community music outreach.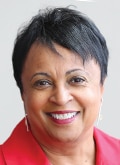 Saturday, June 23
4–5:30 p.m.
Reference and User Services Association (RUSA) President Chris LeBeau's program will feature Librarian of Congress Carla Hayden in conversation with former ALA President Courtney Young about forging roles for library services in meeting the needs of today's diverse populations. LeBeau will also present the RUSA Achievement Awards.
Sunday, June 24
3­–4 p.m.
Data informs human and algorithmic decision making and funding, but what can be inferred when there is no or limited data? In Library and Information Technology Association (LITA) President Andromeda Yelton's program "The Silences of (Big) Data," lawyer and legal scholar Kendra Albert will reflect on the reasons for data silence and what that means for data collection in libraries.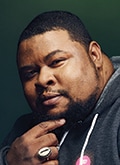 Monday, June 25
10:30 a.m.–noon
Michael W. Twitty, author of The Cooking Gene, will discuss his journey to uncover the history of Southern food in his family at Association for Library Collections and Technical Services President Mary Beth Thomson's program, "Dining from a Haunted Plate." Twitty's presentation will focus on his research at libraries, archives, and plantations and his efforts to trace his family roots through food from West and Central Africa to the Old South. 
Monday, June 25
10:30 a.m.–noon
Teens—particularly those who are marginalized because of racism, sexism, or other forms of oppression—are experts on the issues facing their communities. Young Adult Library Services Association (YALSA) President Sandra Hughes-Hassell's program "Supporting Youth Activism in Your Library" will highlight innovative, teen-centered programs that put social justice in the foreground and emphasize teen advocacy and community engagement.
Monday, June 25
1–2:30 p.m.
ALSC President Nina Lindsay's program, "Considering All Children: A New Ideal in Evaluating and Engaging around Books for Youth," will feature a panel of educators, activists, and book creators who will confront biases and consider what it would look like to truly consider all children in evaluating, recommending, and awarding books. The panel will be moderated by Edith Campbell, assistant education librarian at Indiana State University's Cunningham Memorial Library, and will include National Young People's Poet Laureate Margarita Engle; Debbie Reese, editor of American Indians in Children's Literature and Native representation advocate; award-winning author and 2018 National School Library Month spokesperson Jason Reynolds; and Ebony Thomas, assistant professor at the University of Pennsylvania Graduate School of Education.
For a complete list of the many chair programs sponsored by offices and round tables, visit 2018.alaannual.org.
Books and authors
Attendees will have the opportunity to hear from and meet dozens of bestselling authors and illustrators. Some of this year's highlights include:
Friday, June 22
8–10 p.m.
Come see the 2018 Printz Award winner Nina LaCour and honor book authors Deborah Heiligman, Jason Reynolds, Laini Taylor, and Angie Thomas speak about their writing at the Michael L. Printz Program and Reception, cosponsored by YALSA and Booklist. Tickets are $34.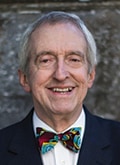 Saturday, June 23
7:30–9 a.m.
John Pope, a member of the The New Orleans Times-Picayune reporting team that won two Pulitzer Prizes for coverage of Hurricane Katrina and its aftermath, will speak at the Intellectual Freedom Round Table (IFRT) Awards Recognition and Fundraising Breakfast. A book signing will follow the breakfast, and Pope's book Getting Off at Elysian Fields: Obituaries from the The New Orleans Times-Picayune will be available for purchase. Tickets are $20, $10 for IFRT members.
Saturday, June 23
11:30 a.m.–1 p.m.
YALSA's Margaret A. Edwards Brunch will feature poet and children's author Angela Johnson, winner of the 2018 Edwards Award, which recognizes a significant and lasting contribution to writing for teens. Tickets are $39.
Saturday, June 23
4–5 p.m.
UFL's First Author, First Book will feature a panel of first-time authors, including Bryan Camp, Malcolm Hansen, Mesha Maren, and Novuyo Rosa Tshuma, speaking about their books and writing experiences. Book signings will follow the program.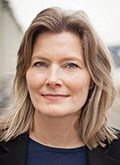 Saturday, June 23
8–10 p.m.
Author and journalist Sue Halpern will be the featured speaker at the Andrew Carnegie Medals for Excellence in Fiction and Nonfiction Ceremony, cosponsored by RUSA and Booklist. The event will be followed by a dessert and cash bar reception where attendees can mingle with Jennifer Egan, winner of the 2018 Carnegie Fiction Medal for Manhattan Beach. Tickets are $40, $30 for RUSA members.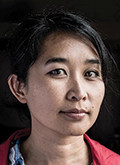 Sunday, June 24
8–10 a.m.
RUSA's Literary Tastes: Celebrating the Best Reading of the Year will feature several authors of works that won RUSA book awards or were included on its best-of lists for adults. Panelists will include illustrator Thi Bui (The Best We Could Do) and prolific audiobook narrator Scott Brick. Light refreshments are included and book signings will follow the panel. Registration is required. Tickets are $15, $10 for RUSA members.
Sunday, June 24
9–10 a.m.
YALSA's YA Author Coffee Klatch is a speed dating-style event featuring authors who have appeared on one of YALSA's selected book lists or received one of its literary awards. Attendees will sit at a table, and every few minutes new authors will arrive to talk about their upcoming books. Tickets are $25.
Sunday, June 24
1–3 p.m.
ALSC and Reforma will host the Pura Belpré Award Celebración, honoring the winners and honorees of the Belpré Medal with acceptance speeches from the winners, musical performances, and a book signing.
Sunday, June 24
5:30–7:30 p.m.
Comedian and UFL spokesperson Paula Poundstone will headline The Laugh's on Us. The wine and cheese event will feature humor authors Chris Erskine, Harrison Scott Key, and Tom Papa, and a book signing will follow. Tickets are $60, $55 for UFL members, and $65 onsite if available.
Monday, June 25
8–10:30 a.m.
The ALSC Awards Ceremony will present the Batchelder, Geisel, and Sibert Awards. A continental breakfast with authors and illustrators will precede the 8:30 a.m. awards presentation
Monday, June 25
2–4 p.m.
Enjoy festive beverages and light snacks at UFL's Gala Author Toast. Bestselling authors Lou Berney, Leif Enger, Susan Orlean, Taylor Jenkins Reid, and Lisa Unger will discuss their forthcoming books and signings will follow. UFL will also recognize the winners of the Baker & Taylor Awards during this event. Tickets are $60 in advance, $55 for UFL members, and $65 onsite if available.
Highlighted programs
This is a small selection of the hundreds of programs that will be taking place at Annual. See the full list on the conference scheduler or find programs related to specific interests like critical librarianship, early career development, and services to refugees and immigrants.
Friday, June 22
ALA's Public Programs Office (PPO) and Office for Diversity, Literacy, and Outreach Services (ODLOS) will present "Beyond the Racial Stalemate." Using a racial healing approach, facilitators will provide leaders with a tool used by organizations to help uproot the flawed belief in a racial hierarchy. Participants will engage in a process that invites storytelling, vulnerability, and deep listening. Four 90-minute sessions will be held at 8 a.m., 10 a.m., 12:30 p.m., and 2:30 p.m. Sessions will be identical, so register for only one. Tickets are $20.
Friday, June 22
8:30 a.m.–4 p.m.
"Assessment in Action: Demonstrating and Communicating Library Contributions to Student Learning and Success," a preconference based on ACRL's Assessment in Action curriculum, will teach attendees to identify institutional priorities and campus partners, design an assessment project grounded in action research, and prepare a plan for communicating project results. Tickets are $225 for ACRL members, $255 for ALA members, $315 for nonmembers.
Friday, June 22
9 a.m.–4 p.m.
AvramCamp, cosponsored by LITA and the Public Library Association, offers female-identifying technology professionals the opportunity to network and examine barriers to success in an AdaCamp-inspired unconference. Topics covered will include imposter syndrome, salary negotiation, and creating and maintaining inclusion. Tickets are $25.
Friday, June 22
Noon–4 p.m.
Librarians need training to effectively champion information literacy in today's environment of fake news. "It Takes a Village: Promoting Information Literacy Through Librarian-Led Grassroots Initiatives," a preconference sponsored by RUSA, will show librarians how they can work together to spread information literacy and metaliteracy to their communities. Tickets are $129 for RUSA members, $149 for ALA members, $199 for nonmembers.
Saturday, June 23
10:30­–11:30 a.m.
"Follow the Money: Making the Most of Federal Funding for Your Library," a program from ALA's Washington Office, will provide information about the millions in grant money awarded to libraries of all types annually by the Institute of Museum and Library Services and other federal agencies. Attendees will learn about the scope and sources of available funding and how they can find and apply for grants.
Saturday, June 23
10:30–11:30 a.m.
To effectively serve teens, librarians have to understand their unique needs. YALSA's "Learning to Listen: Supporting Youth Mental Health at Your Library" will share strategies and programming ideas to help librarians administer to adolescents.
Saturday, June 23
1–2 p.m.
ALSC's "Let's Talk About Race with Kids" will provide concrete ideas for library professionals presenting programs and activities that support parents, caregivers, and educators in talking with young people about race. Hear from a panel of library and community practitioners who have presented such programs.
Saturday, June 23
2–3:30 p.m.
PPO will host "Community Engagement Table Talks," a session of facilitated small groups in which participants will discuss community engagement tools and models, challenges faced in engaging communities, strategies that have worked and that haven't, and available resources. The program is part of Libraries Transforming Communities: Models for Change.
Saturday, June 23
4–5 p.m.
Fake news may be inaccurate, dishonest, and even malicious, but is it illegal? In "Fake News or Free Speech: Is There a Right to be Misinformed?" a panel from IFRT moderated by OIF Director James LaRue, experts from library, legal, and literacy backgrounds will discuss whether fake news—or suppression of fake news—can undermine our democratic way of life and how librarians can respond.
Sunday, June 24
9–10 a.m.
In ALSC's "To Tech or Not To Tech: The Debate and the Research around Technology, Young Children, and the Library," attendees will receive tips and resources about technology use for children and their caregivers.
Sunday, June 24
The PR Xchange offers an opportunity to sample promotional materials from libraries across North America (11:30 a.m.–1 p.m.). Directly following the program, the PR Xchange Awards Presentation will recognize the best library public relations and marketing from the past year (1–2 p.m.).
Sunday, June 24
1–2 p.m.
"American Dream Literacy Initiative: 10 Years Serving Adult English-Language Learners," sponsored by ODLOS, will share findings and recommendations from a multiyear evaluation study and highlight individual success stories from some of the 187 libraries that were awarded grants to support adult literacy services.
Sunday, June 24
1–2 p.m.
Phil Morehart, associate editor of American Libraries and host of the Dewey Decibel podcast, will moderate a panel of librarian podcasters in "So You Want to Podcast…". This session will cover why or why not to start a podcast, how to make an administrative case for one, necessary equipment, and choosing episode topics.
Sunday, June 24
2:30–3:30 p.m.
The Washington Office's "Leap into Science: Cultivating a National Network for Informal Science and Literacy" explores the Leap into Science program that integrates open-ended science activities with children's books. Attendees will experience the hands-on activities taken to libraries, museums, and after-school spaces and be able to offer advice and feedback for program designers.
Monday, June 25
1–2 p.m.
STEM programs for teens don't need to be scary, expensive, or time consuming. YALSA's "Beyond the Bots: Teen STEM Programs on the Cheap" will demonstrate how to create, plan, and execute engaging and educational STEM programs using affordable materials you may already have.
Monday, June 25
6–8 p.m.
Open to all conference attendees, the International Librarians Reception welcomes librarians from more than 70 countries with an evening of culture, ideas, and regional cuisine. Preregistration is required. Tickets are $40.
In addition to highlighted programs, be sure to check out informal and peer-to-peer learning opportunities such as the five-minute Ignite Sessions, 45-minute Conversation Starters, more than 200 loosely organized Discussion Groups, the Networking Uncommons, and more.
---
Exhibits at the conference
With more than 900 exhibiting organizations, multiple pavilions, and exciting stages, the exhibit floor is integral to your learning, professional development, and networking at Annual Conference.
The opening ceremony and ribbon cutting immediately follow the Opening General Session on Friday, June 22 at 5:30 p.m. and feature a brief welcome by ALA leadership and local dignitaries. The reception includes food, drink, and entertainment.
Exhibit Hours
Friday, June 22, 5:30–7 p.m.
Saturday, June 23, 9 a.m.–5 p.m.
Sunday, June 24, 9 a.m.–5 p.m.
Monday, June 25, 9 a.m.–2 p.m.
Individual publishers will host author and illustrator events throughout the conference, including programs at the Book Buzz Theater, What's Cooking @ ALA, PopTop Stage, and the Graphic Novel/Gaming Stage. Specialty Pavilions will again showcase areas such as DVD and video, gaming and graphic novels, government information, library schools and instruction, mobile apps, small presses and products, university presses, zines, and more.
---
JobLIST Placement Center
ALA's JobLIST Placement and Career Development Center is open Saturday, June 23, and Sunday, June 24, 9 a.m.–5 p.m., with an orientation Saturday at 8:30 a.m. Conference registration is not required to use the Placement Center's services or attend its workshops.
Employers will be on hand at the free Open House and Job Fair on Sunday, June 24, 10:30 a.m.–noon. Career counseling with a professional coach is available in free, confidential sessions most hours when the Placement Center is open. Preregistration is suggested.
For a complete list of workshops and services offered—including interview prep, résumé review, salary negotiations, and information on identifying workplace harassment, visit ala.org/educationcareers/employment/placement/workshops.
---
Get Connected and Stay Informed
Use the Annual Conference Scheduler and mobile app to browse sessions, add and update events, create a private or shareable calendar, and keep track of appointments.
– Visit alaannual.org
– Track #alaac18 on Twitter and follow @alaannual
– Join the Facebook Event
– Check out the Pinterest boards
– Keep up on Tumblr
– Follow #alaac18 on Instagram
For an up-to-date list of dates and times, see the Annual Conference Scheduler.