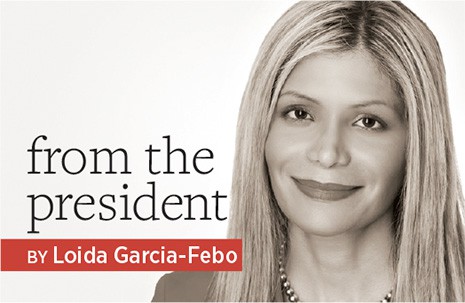 I truly believe that, together, we can make a difference within the profession, the communities we serve, and the American Library Association (ALA). Change is continuous. We cannot foster change once and think it is done. We must continue to take action to bring the change we constantly need to make our communities stronger. Hence my presidential initiative, Libraries = Strong Communities.
Change takes commitment, courage, and effort. By collaborating, we can take action to ensure that libraries receive the support needed to continue serving communities at academic, public, school, special, and all other types of libraries. The voices of our big ALA team of more than 58,000 members and advocates from across the globe make us invincible.
Libraries are bastions of democracy, access, intellectual freedom, diversity, and the public good. They play a central role in helping people and communities.
This is our time.
By actively collaborating and advocating we can make our communities stronger. Our efforts can have a domino effect, impacting our neighborhoods, then possibly the city, the region, the country, and the world.
My vision for our Association: ALA will be the leading voice of libraries advocating while standing firm about our core values. ALA will have a voice at the decision makers' table—at city councils, statehouses, and the US Congress—­particularly for our patrons who have no voice.
ALA will advance library concerns on local and national agendas, focusing on lines of action that complement the pillars of ALA's strategic plan: advocacy, information policy, professional and leadership development, and equity, diversity, and inclusion.
During this year of my presidency, my goal is to work with ALA divisions, round tables, and offices to contribute to ALA's strategic plan to benefit our membership, our profession, and the communities we serve, and impact public policy.
My goals as ALA president include: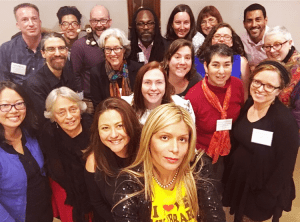 supporting the redesign of the Advocacy University website already underway
supporting the Washington Office's advocacy efforts, which include developing a video series to teach library advocates how to effectively use storytelling
working with colleagues in ALA chapters and state associations to strengthen our advocacy efforts
expanding conference educational programs and introducing webinars focused on library advocacy
My national library tour will support Libraries = Strong Communities to call attention to the significant role libraries of all types play within their communities. Participating library leaders, advocates, and I will address local and national issues as well as generate public awareness of programs and resources. Elected officials, community organizations, state library associations, ALA divisions and chapter members, and the public will be invited to participate in regional events and advocacy efforts.
I would like to encourage libraries across the nation to replicate these events, highlighting the value of libraries and empowering patrons to advocate for their libraries at the local, state, and national level.
As our society struggles during these challenging times, libraries continue to be cornerstones of democracy. Libraries Transform, Libraries = Strong Communities. We should strive to renew our commitment to the communities we serve.
We are a powerful team. We can do this!