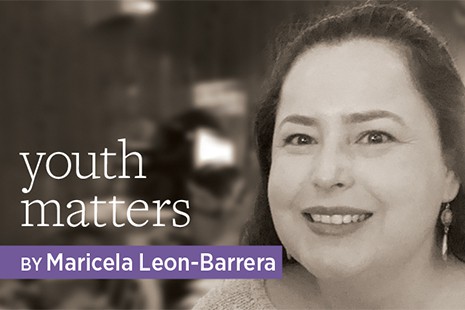 San Francisco might not be known for bright skies, but there is a special day in late April when the fog breaks and the sun seems to shine: Día de los Niños/Día de los Libros, or Día.
Conceived in 1996 by author Pat Mora, with support from Reforma and the Association for Library Service to Children, Día is a celebration of children, literacy, and diversity. This year will mark 20 years that San Francisco Public Library (SFPL) has been proudly supporting Día in our community, with the goal of connecting kids to "bookjoy"—the pleasure of reading.
Every year we host a vibrant afternoon of music, dance, performances, literacy activities, and community resources for families. This year Día will be observed April 30, and we are already far into planning our event. If your library is looking to host or expand a Día celebration of its own, here are some considerations that have made our program successful:
Take inventory. Brainstorm what funding you have and what you want to offer. Consult resources online to jog the thought process. Do you want to have storytimes and take-home crafts? Is the focus on book giveaways and home-library building? What kind of entertainment will be featured? Over the years we've had DJs, storytellers, musicians, dancers, taiko drummers, hula-hoop dancers, and bubble-blowers.
SFPL includes agencies that are varied in scope, such as those that focus on art, music, science, movement, public services, and different types of literacies. Though we host our celebration in the Mission District, a neighborhood with strong ties to the Latinx community, we promote the multiethnic event at every local library and encourage all families to attend.
Find your partners. Día San Francisco is the work of a team, and SFPL is one lead agency with a shared interest in organizing the event. We are part of the Early Literacy Network, a consortium that serves the interests of families with children newborn to age 5, and having these partners helps us with planning, donations, fundraising, and cross-promotion. Internal partners are important, too: Hugely popular at our celebration is the library's own bookmobile.
Having partners helps us with planning, donations, fundraising, and cross-promotion.
Think logistics. Where and when might you host this event? Do you want the celebration to be indoors or outdoors? Our Día takes place at Parque Niños Unidos, a beloved public park. The event is always held on a Sunday because we know it's a common day to spend with family. SFPL works with the city to request that the street adjacent to the park be closed to traffic. We also request permits for use of the park, refuse collection, parking clearance, and barricades.
Get your neighbors involved. Ask local organizations to showcase their resources for area families. Día San Francisco doesn't charge to set up a table, but we ask that participants come up with one literacy-based, make-and-take activity and materials for at least 300 children. When agencies register, they let us know ahead of time what their activity will be, which allows for a variety of crafts without replication. Past activities have included paper bag puppets, mask making, and homemade play dough.
Start planning early. In the fall, we choose a date and submit our park reservation. In the months leading up to the event, organizers divide the work of recruiting volunteers, soliciting donations, and renting tables, chairs, and portable restrooms. Don't forget the details that make your space inviting. Every year our volunteers decorate the park in a rainbow of papel picado (tissue-paper banners) and carefully take it down to store for the following year.
Promote your event. We advertise Día on our website, on our Facebook page, and through publicity materials, such as postcards and posters. Another way to get the word out is to add your event to the National Día Program Registry.
To libraries interested in taking part in Día, I invite you to join us. Whether your celebration is big or small, your Día will promote a love of literacy.