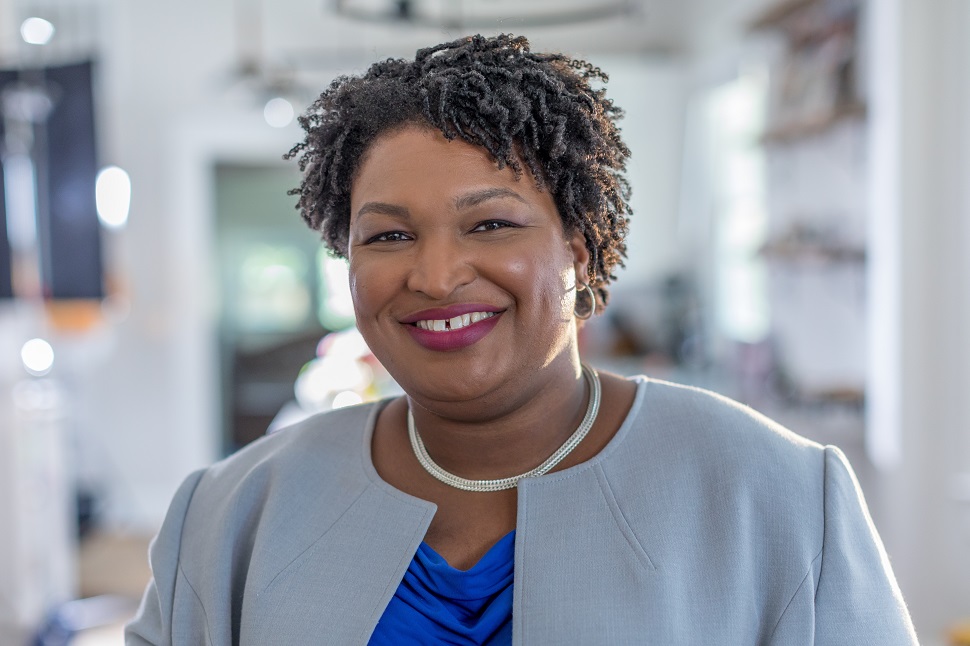 Since famously not conceding the Georgia governorship race in 2018, Stacey Abrams has been busy. The politician, author, and entrepreneur started Fair Fight and Fair Count, two nonprofits aimed at countering voter suppression and encouraging participation in the 2020 Census, respectively. American Libraries talked to Abrams about her new book Our Time Is Now: Power, Purpose, and the Fight for a Fair America (Henry Holt and Co., June), the role of libraries in a democracy, and why civic duty matters more than ever.
COVID-19, social distancing, and self-quarantine have become facts of American life. Meanwhile, the US is conducting primary elections and the 2020 Census. How do you see these events being affected by the public health crisis? What can be done to encourage civic participation during a time of fear?
We have to remember this isn't the first time we've faced a crisis. It certainly is a different type of crisis, and the scale cannot be underestimated, but we are a resilient nation—and part of our resilience is our ability to adapt to the challenges.
We have to plan for the entirety of the 2020 election cycle and the 2020 Census to be carried on with the threat of coronavirus. That means we have to make it easier to vote and easier to participate in the census—and we have to remind people what comes next. Part of civic duty is understanding the consequences of action and inaction.
But it's also incumbent upon us to use every tool in our toolbox—adapting our laws for how we vote, adapting our timetable for the census, and using the economic stimulus package to ensure that states have the resources they need to meet these challenges.
Our Time Is Now, described as a blueprint for taking back our country, touches upon themes of voter protections, identity politics, and leadership. What do you think is the first step in the fight for our democracy?
Believing that we have the right to a better country. That's been the core of the narrative of America from the beginning. If you read The Federalist Papers, if you read essays written at the time of our founding, it's always been that we strive for a more perfect union. We get better when more people are included, when more voices are heard, and when people believe that they have the right and the responsibility to participate.
Part of the book is designed to explain why participation is harder—what has happened in the last 20 years to make voter suppression a real and pervasive force in our nation, but also how we think about getting that power back.
During your talk at the 2020 Public Library Association Conference, you said the library is a "venue for expression" and "space for understanding." Could you elaborate on what you see as the role of libraries in society?
Our libraries were created out of this notion that shared information makes us stronger as a country, but also that we become better people when we have access to knowledge. When you check out that book, or you get online and read that story, you change who you are.
[Libraries] create opportunities for people to challenge ideas and to be part of a broader conversation. We should never entertain demagoguery and vilification of others as a public good. But we should entertain the space to understand [ideas and] what they mean and how they affect who we are.
Your mother was a research librarian. Did her job inform the way you tackle problems or interact with the public?
Absolutely. When I was watching my mom, I was fascinated not simply by what she knew natively, but what she knew how to find. Because of the way my mom worked, I under­stood that sometimes the best way to be a good person and a good citizen is to provide access and to help people find answers.
An extended version of this interview first appeared at American Libraries Online on March 31, 2020.