The American Library Association's (ALA) 2021 Midwinter Meeting & Exhibits Virtual, originally scheduled for January 22–26 in Indianapolis, was always planned as a transitional event that would lead to an innovative new conference concept in 2022. The pandemic, however, necessitated bigger changes than anticipated, as ALA announced in August that this year's meeting would be held entirely online.
Many of this year's elements will be familiar, including a slate of speakers from the worlds of literature and activism, the announcement of prestigious literary awards including the Newbery and Caldecott medals, and the Symposium on the Future of Libraries. There will be a mix of livestreamed sessions, some of which have been designed for interactivity, and prerecorded sessions available for on-demand viewing any time in the next year. (Note that all times listed are Central.)
Featured Speakers
Opening Session
Saturday, January 23, 10–11 a.m.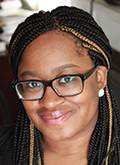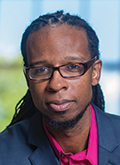 Ibram X. Kendi and Keisha N. Blain, editors of Four Hundred Souls: A Community History of African America, 1619–2019 (February), will present the opening session. Four Hundred Souls, a "choral history" of African Americans, presents 400 years of history through the voices of 80 writers. Kendi is Andrew W. Mellon professor in the humanities at Boston University, founding director of the Boston University Center for Antiracist Research, and author of five books, including Stamped from the Beginning: The Definitive History of Racist Ideas in America, which won the 2016 National Book Award for Nonfiction, and How to Be an Antiracist (2019). Blain is associate professor of history at University of Pittsburgh, president of the African American Intellectual History Society, and an editor of The Washington Post "Made by History" section. She is author of Set the World on Fire: Black Nationalist Women and the Global Struggle for Freedom (2018) and the forthcoming Until I Am Free: Fannie Lou Hamer's Vision of America.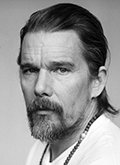 Saturday, January 23, 12:30–1 p.m.
Actor, writer, and director Ethan Hawke has appeared in more than 80 films, including Dead Poets Society, Reality Bites, Training Day, and Boyhood, earning Academy Award nominations for the latter two. He also received Best Adapted Screenplay Oscar nominations for Before Sunset and Before Midnight. His forthcoming novel, A Bright Ray of Darkness (February), tells the story of a young man making his Broadway debut as his marriage implodes.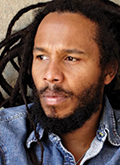 Saturday, January 23, 1:45–2:15 p.m.
Reggae icon and eight-time Grammy winner Ziggy Marley (see our interview) was first immersed in music while sitting in on recording sessions with his father, the legendary Bob Marley. His forthcoming children's books, Music Is in Everything and My Dog Romeo (both May), are based on songs from his 2020 children's reggae album More Family Time.
ALA President's Program and ALA Awards Program
Sunday, January 24, 11 a.m.–12:30 p.m.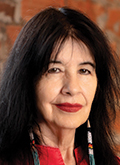 US Poet Laureate Joy Harjo will speak at ALA President Julius C. Jefferson Jr.'s President's Program. A member of the Muscogee (Creek) Nation, Harjo became the nation's 23rd poet laureate to the Library of Congress in June 2019, and the first Native American to hold the post. She has published nine books of poetry, including In Mad Love and War (1990), which received an American Book Award and the Delmore Schwartz Memorial Award. Harjo also executive-edited When the Light of the World Was Subdued, Our Songs Came Through: A Norton Anthology of Native Nations Poetry (2020), which includes the work of more than 160 poets representing nearly 100 Indigenous nations.
The program will also honor winners of prestigious ALA-wide awards such as the Joseph W. Lippincott Award, Elizabeth Futas Catalyst for Change Award, Penguin Random House Library Award for Innovation, ALA Excellence in Library Programming Award, Equality Award, and the Scholastic Library Publishing Award.
Sunday, January 24, 12:30–1 p.m.
Actor, lecturer, and activist Cicely Tyson became the first Black woman to receive an honorary Oscar in 2018, 46 years after her Academy Award–nominated performance in Sounder. In 1969, she cofounded the Dance Theater of Harlem with Arthur Mitchell, the first African-American dancer with the New York City Ballet, to build on the legacy of Martin Luther King Jr. She was named a Kennedy Center honoree in 2015 and received the Presidential Medal of Freedom in 2016. Her new memoir, Just As I Am (January), includes details of her decades-long friendship with Mitchell, her eight-year marriage to jazz legend Miles Davis, and memories of entertainers and luminaries like Aretha Franklin, Marilyn Monroe, Whoopi Goldberg, Viola Davis, and Nelson and Winnie Mandela.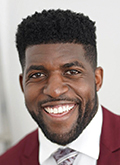 Sunday, January 24, 3:30–4 p.m.
Former NFL player and current Fox Sports analyst Emmanuel Acho created the YouTube series "Uncomfortable Conversations with a Black Man" in response to questions about racism and how to support and ally with the Black community. That series led to a book of the same name (November 2020), as well as a forthcoming young readers edition and a partnership with media mogul and philanthropist Oprah Winfrey.
Closing Session
Monday, January 25, 11:15 a.m.–noon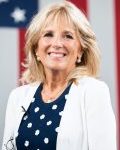 Future First Lady Jill Biden, a community college professor and author, will join ALA President Julius C. Jefferson Jr. in conversation for the Closing Session of Midwinter Virtual.
A former Second Lady, she has spent more than three decades teaching in community colleges, high schools, and a psychiatric hospital for adolescents. She has two master's degrees and a doctorate in education. She continues to teach at a community college in northern Virginia, a position she held throughout her time in the White House.
Biden is the author of several books, including New York Times bestseller Where the Light Enters: Building a Family (2019), as well as two children's books, Don't Forget, God Bless our Troops (2012) and Joey: The Story of Joe Biden (2020).
Exhibits
The virtual exhibit hall will be available online Friday, January 22–Monday, January 25. Talk with experts in virtual exhibitor booths, attend Exhibitor Spotlight sessions, schedule times to meet some of your favorite authors, see book and movie trailers in the Festival of Shorts, and hear noteworthy podcasts at the Sound Garden Pavilion's "Live from the 25" Podcast Booth.
Special events on Friday—a designated "exhibits only" day—include a morning coffee talk with authors; exhibitor giveaways of e-galleys, prizes, and other gifts; and a networking happy hour.
The virtual exhibit hall will also host several presentation stages featuring noteworthy authors, artists, musicians, and chefs discussing their work in recorded sessions available on demand for up to a year. The full lineup will be posted at 2021.alamidwinter.org.
Friday, January 22, 10–10:30 a.m.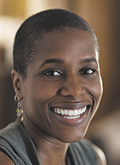 Author Natalie Baszile will speak on the Diversity in Publishing Stage. Baszile's forthcoming nonfiction book We Are Each Other's Harvest: A Celebration of African American Farmers, Land, and Legacy (April), brings together essays, poems, conversations, portraits, and first-person narratives that illustrate the story of Black people's connection to the land, from Emancipation to today. Her debut novel Queen Sugar was named one of San Francisco Chronicle's best books of 2014 and nominated for an NAACP Image Award.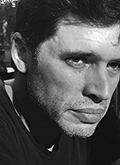 Friday, January 22, 11–11:30 a.m.
World War Z author Max Brooks will speak on the Graphic Novel/Gaming Stage. Brooks won an Audie Award in 2007 for World War Z, which was later adapted into a film starring Brad Pitt. Brooks is also author of The Harlem Hellfighters (2014), Germ Warfare: A Very Graphic History (2019), and Devolution: A Firsthand Account of the Rainier Sasquatch Massacre (2020).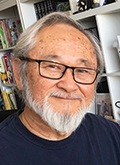 Friday, January 22, 11:30 a.m.–noon
Stan Sakai, creator of the graphic novel saga Usagi Yojimbo, which began in 1984 and spans more than 34 volumes, will speak on the Graphic Novel/Gaming Stage. Usagi Yojimbo follows a samurai rabbit in early 17th-century Japan, weaving together history, folklore, and Japanese culture. Sakai has won six Eisner Awards, the Japanese American National Museum's Cultural Ambassador Award, and two Harvey Awards, and his work has been named to the Young Adult Library Services Association's (YALSA) Great Graphic Novels for Teens list.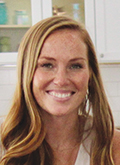 Friday, January 22, 1–1:30 p.m.
The Chapter One Stage will feature Mina Starsiak, host of the HGTV renovation show Good Bones. She and her mother cofounded Two Chicks and a Hammer, a home rehabbing company intended to revitalize their communities in Indianapolis. Her first title, Built Together (February), is a picture book demonstrating that both families and houses need strong foundations.
Friday, January 22, 3–3:30 p.m.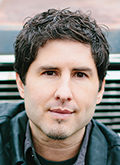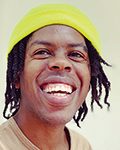 Matt de la Peña and Christian Robinson, author and illustrator of the Newbery Medal– and Caldecott Honor–winning Last Stop on Market Street (2015), will speak on the PopTop Stage. De la Peña's other work includes Carmela Full of Wishes (2018), A Nation's Hope: The Story of Boxing Legend Joe Louis (2011), Love (2018), and seven young adult novels. Robinson is author and illustrator of several titles, including Another (2019), You Matter (2020), and the Gaston and Friends series, and illustrator of Carmela Full of Wishes (2018).
Friday, January 22, 3:30–4 p.m.
"Represent! Stories of Personal Experiences, Unheard Voices, and Social Change" brings together underrepresented creators for an in-depth discussion of graphic storytelling. The panel includes science and comics writer Christian Cooper; Alitha E. Martinez, the artist behind the Black Panther: World of Wakanda series; and Marie Javins, DC Comics' executive editor of global publishing and digital strategy.
Friday, January 22, 4–4:30 p.m.
Civil rights activist Ruby Bridges will speak on the Diversity in Publishing Stage. In 1960, at age 6, Bridges was the first Black student to integrate an all-white elementary school in New Orleans. Her entry to the school, escorted by US marshals, has been immortalized in photos, books, movies, and a Norman Rockwell painting. This Is Your Time (2020), her first book in more than 20 years, shares her story and offers a call to action for modern-day activists.
Awards
Celebrating the best of the library world is a perennial Midwinter highlight. Honor your favorite authors and be inspired by tales of outstanding librarians at these award announcements.
I Love My Librarian Award Ceremony
Saturday, January 23, 2:30–4 p.m.
The I Love My Librarian Awards recognize the outstanding impact of the public, academic, and school librarians that transform lives and communities. Winners will share their inspiring stories at the ceremony, and ALA Past President Wanda Kay Brown will deliver remarks as chair of this year's selection committee. The event will also be streamed on ALA's YouTube channel.
Youth Media Awards
Monday, January 25, 8–10 a.m.
While a virtual Midwinter is new, the Youth Media Awards have a long history of successful livestreams. More than 20 awards recognizing outstanding books, videos, and other materials for children and teens will be announced, including the Newbery and Caldecott medals and the Coretta Scott King, Michael L. Printz, Pura Belpré, and Stonewall awards. Fans may access the event via the Midwinter Virtual platform, web stream, or social media by following #alayma2021.
RUSA Book and Media Awards
Thursday, February 4 (note that this event is outside the dates of Midwinter Virtual), 3–5 p.m.
This virtual event includes the Andrew Carnegie Medals for Excellence in Fiction and Nonfiction; Notable Books, Reading List, and Listen List selections; the Dartmouth Medal; the Sophie Brody Award for Jewish literature; and the best in reference sources for adults.
Symposium on the Future of Libraries
The Center for the Future of Libraries will again sponsor the Symposium on the Future of Libraries. This year, the symposium comprises 13 sessions exploring near-term trends that are already inspiring innovation in libraries, as well as longer-term trends that will help libraries adapt to the needs of their communities. The symposium is included with full conference registration.
The full schedule is available in the Midwinter Scheduler.
Rising to the 2020 Challenge
Saturday, January 23, 11 a.m.–noon
Societal stresses, including the pandemic and the call to address social justice and equity, have necessitated a reexamination of library service models. Moderated by Lisa Rosenblum, executive director of King County (Wash.) Library System, this live session will include thought leaders discussing innovations and adaptations that will shape the future of the public library.
Coping with Distressing Situations
Sunday, January 24, 10–11 a.m.
In response to recent stressors and library closures, King County (Wash.) Library System created a training to help staff build self-awareness and develop self-care strategies. Melissa Glenn, health and social services coordinator, and Melissa Munn, community conduct
coordinator, will present an interactive session that explores physical, emotional, behavioral, and mental signs of distress and review tools for building resilience.
The Future of Digital Equity
Sunday, January 24, 1:15–2:15 p.m.
COVID-19 has shed light on North America's need to make immediate progress toward digital equity. Millions of citizens are being left behind as digital skills and broadband and device access become ever more critical in mitigating the education gap and supporting employees who are now working remotely. Panelists will discuss how public libraries are breaking down barriers to equitable digital opportunities. Moderated by Julie Walker, state librarian of Georgia, the panel will feature Cindy Aden, practitioner in residence at the University of Washington iSchool; Debra Lam, managing director for smart cities and inclusive innovation at Georgia Tech's Institute for People and Technology; Gina Millsap, CEO of Topeka and Shawnee County (Kans.) Public Library; and Leon Wilson, chief of digital innovation and chief information officer at the Cleveland Foundation.
Artificial Intelligence: The Future Is Already Here
Sunday, January 24, 2:30–3:30 p.m.
Ian Kitajima, an artificial intelligence (AI) expert from technology company Oceanit, will discuss how developments in AI will impact the work of libraries. Kitajima is working on the Aloha AI project, a collaborative platform for students to develop AI and machine learning expertise. The session will be moderated by Hawaii State Librarian Stacey A. Aldrich.
The Road Ahead: Libraries in an Uncertain Future
Monday, January 25, 10 a.m.–noon
Libraries face an uncertain future in a time of dramatic change and disruption. In this two-part session, Aldrich, change strategist Zoe Dunning, and Anne Arundel County (Md.) Public Library Board of Trustees Chairman Will Shorter will explore possible futures and use breakout rooms for participants to discuss impending scenarios and strategies for adapting in the future.
School Librarians as Leaders of Change
On Demand
In this prerecorded session, a panel of district-level library leaders and school librarians will showcase how traditional school libraries are transitioning to programs that create an interactive and virtual teaching and learning environment instead of a physical space,
including innovative approaches during the COVID-19 pandemic.
The Future of Trust in the Age of the Twin Pandemics of COVID-19 and Racial Injustice
On Demand
While libraries are consistently counted among the public's most trusted sources of information, challenges including contentious elections, the COVID-19 pandemic, and protests against racial injustice have contributed to a communication and information chasm. In this prerecorded session, Veronda J. Pitchford, assistant director of the Califa Group, will discuss how libraries can leverage public trust in the institution to help people find common ground.
Other Sessions and Events
Using Libraries Transform for Public Awareness and Advocacy
On Demand
ALA's Libraries Transform program can be a powerful tool for library marketing, advocacy, and fundraising efforts. This session will include an overview of the Libraries Transform toolkit, examples of successful campaigns, and ideas for how libraries can adapt these and other resources to their current and future needs.
Work Smarter, Not Harder: Public Library Data Resources and Tools for Planning, Improvement, and Advocacy
On Demand
Project Outcome (projectoutcome.org) provides tools and training for public libraries to measure the impact of their programs and services. This session will highlight resources and features recently added to the Project Outcome toolkit, including a case study about how one library incorporated outcome measurement into its strategic plan, guidance on outcome measurement during the COVID-19 pandemic, and new options for visualizing and reporting data.
PLA Legal Issues in Public Libraries Discussion Forum
Saturday, January 23, 11 a.m.–noon
This session will be an open venue for discussing legal issues common in public libraries, such as patron privacy, copyright, and licensing. The forum will be convened by Tomas A. Lipinski, lawyer and professor at the School of Information Studies at University of Wisconsin–Milwaukee. (For legal or other expert assistance, seek professional services.)
REALM Discussion Group: REopening Archives, Libraries, and Museums during COVID-19
Sunday, January 24, 1:15–2:15 p.m.
The challenges of reopening during a pandemic have led to many questions about the handling of materials as well as the management of building operations. REALM project staff and representatives of the REALM Operations Working Group will facilitate an open discussion about making decisions for your local institution in an environment of uncertainty, complexity, and urgency.
Happy Hour: Visit San Antonio
Sunday, January 24, 5–6 p.m.
Join colleagues from San Antonio, host city of the 2022 meeting that will succeed the Midwinter Meeting & Exhibits, to network with fellow attendees and learn more about the city.
22nd Annual Martin Luther King Jr. Virtual Holiday Observance and Sunrise Celebration
Monday, January 25, 10–11 a.m.
Commemorate the civil rights icon's legacy in a holiday observance that features passages from King's works, a keynote address, and a call to action. Sponsored by ALA's Office for Diversity, Literacy, and Outreach Services; the Martin Luther King Jr. Holiday Task Force of the Social Responsibilities Round Table; the Black Caucus of the ALA; Beacon Press; and OCLC.