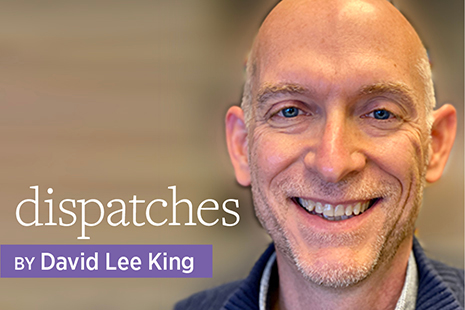 By now, most people in your community likely own a smartphone. They might have Wi-Fi connections at home, work, school, or all of the above. They might even use mobile devices for work tasks such as looking up prices for customers or keeping in touch with colleagues while on the go.
According to the Pew Research Center, more than 81% of US adults own a smartphone, up from 35% in 2011. That share is even higher for adults ages 18–29 at 96%, while just over half of people age 65 and older own one. Roughly one in five American adults are "smartphone-only" internet users, meaning they own a smartphone but do not have traditional home broadband service.
In other words, the majority of your library customers already use smartphones for a variety of tasks. They want to use them in and around the library as well—to keep up to date with library news and events, check out ebooks, register for events, or even ask a quick question via Facebook Messenger.
How can you help patrons have a great mobile experience while connecting with your library? Here are five ways to improve your library's mobile game:
Mobile-friendly website. Because people need easy ways to find things with a phone in their hand, your library needs a website that works well on mobile devices. You can achieve a mobile-friendly website in a number of ways. For instance, you can create a site that uses responsive design, which allows the website to automatically adjust its design to fit any screen size.
Maybe consider offering patrons a mobile app, which is, by definition, designed specifically for mobile devices. When designed well, an app can be easier to use than a mobile website. And the presence of an app icon on a patron's phone is a nice reminder to use the library.
Mobile apps page. Create a page on your library's website that lists all the mobile apps available to customers. There are probably quite a few, such as Freegal, Hoopla, Libby, and RBDigital. On that page, include a short description of each app, an image of its icon, and links to download it from the Apple and Google app stores.
Comfortable onsite experience. Are there ways to make your patrons' mobile experience a good one while they're physically present in the library? You bet! Some things to think about: comfortable seating (preferably with built-in USB charging outlets); easy access to mobile charging stations and power outlets; and a strong, consistent Wi-Fi signal.
Fun ways to connect. Create spaces within your building where users can take photos to remember or promote an activity. For example, my library—Topeka and Shawnee County  (Kans.) Public Library—has photo booths set up for library events. We provide an iPad for photos, but patrons can also use their own mobile devices. We include signs by the photo booth that encourage patrons to share their photo with an appropriate hashtag (like #summerreading) to their favorite social media channels.
Also think about setting up some "Instagrammable" areas in your library. For example, my library features an aquarium and a large dinosaur statue in our children's section. We also have a stately reading room with antique furniture, great lighting, and a fireplace. Be sure to hang up a sign that encourages selfies and includes a hashtag.
Train colleagues. Finally, don't forget to educate your staff. If you have multiple mobile apps, staffers will need to know how to use each of them. They don't have to be experts, but they should know how to download them, install them, and set them up.
Do these five things, and you will be well on your way to helping your library up its mobile game.
Adapted from "Mobile Technology in Libraries," Library Technology Reports vol. 57, no. 2 (Feb./Mar. 2021).