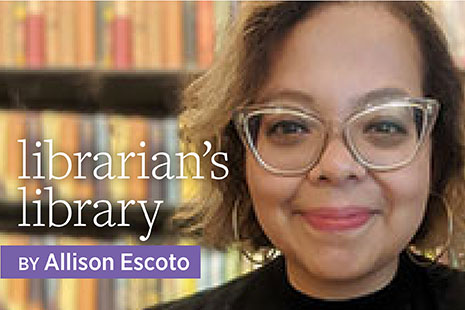 After more than a year of living and working during through a pandemic, libraries around the country have been called on to do what they do best: adapt. The following titles offer insights on coping during a time of change, whether dealing with the difficulties of providing important public services remotely, keeping community members informed, maintaining productive work environments, or staying creative through challenging times.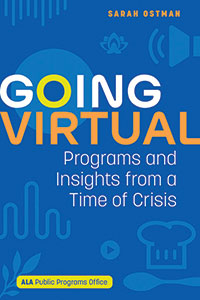 Going Virtual: Programs and Insights from a Time of Crisis
By Sarah Ostman
Going Virtual is a timely, practical guide that offers pragmatic advice and creative examples of programs for communities of all sizes and types. Divided into four sections—learning, conversation, connection, and entertainment—this book provides a wealth of ideas for programs that can be run virtually. Ranging from programs that encourage community building through group activities, to creative crafting for children and adults, to educational sessions that focus on an organization's relevance to users and employees during the pandemic, this title contains a wide array of ideas to inspire library staff. ALA Editions, 2021. 120 p. $35. PBK. 978-0-8389-4878-1.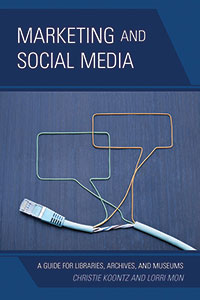 Marketing and Social Media: A Guide for Libraries, Archives, and Museums, 2nd edition
By Christie Koontz and Lorri Mon
Social media and marketing are integral to a library's community engagement. Perhaps more than ever, patrons rely on social media to discover programs and services offered by their community institutions. Seasoned library marketers and beginners alike will benefit from this book. Offering a comprehensive breakdown of the many facets of running effective social media marketing campaigns, from conception to analysis, this exhaustive guide is a valuable reference tool for getting the word out about programs and services. Library marketing staffers interested in fine-tuning their outreach and strategies will want this on their reference shelf. Rowman and Littlefield, 2020. 310 p. $99. PBK. 978-0-8108-9081-7. (Also available as an ebook.)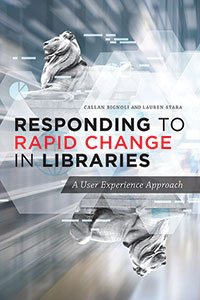 Responding to Rapid Change in Libraries: A User Experience Approach
By Callan Bignoli and Lauren Stara
The ability and willingness of libraries to embrace change takes focus, according to Responding to Rapid Change in Libraries. Relying on the core tenets of librarianship being "grounded in user experience principles, attitudes, and practices," the authors posit that, while change can be disruptive and unsettling within the scope of library work, developing and maintaining a strategy to manage these inevitable shifts is not only possible but also necessary. Part philosophical discussion of the profession, part practical guide targeting specific areas (including technology), part deliberation on how to manage change, this is a topical and multilayered read. ALA Editions, 2021. 136 p. $50. PBK. 978-0-8389-4835-4.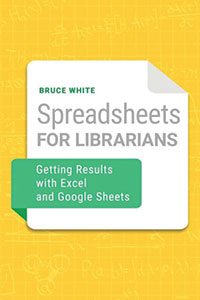 Spreadsheets for Librarians
By Bruce White
While working from home, organization and collaboration are vital to maintaining effective library services—but spreadsheets, a common organizational tool, are often underused. Enter Spreadsheets for Librarians, the perfect handbook for honing the practical skills of mapping out workflows and information through spreadsheet programs. Written with both beginners and experienced users in mind, this informative reference offers hands-on lessons in working with Microsoft Excel and Google Sheets and explores how these tools can be used for library-specific areas, including collection development and assessment. With clear explanations and library-work relevance, this perennially insightful guide will be especially helpful to those working remotely. Libraries Unlimited, 2021. 305 p. $50. 978-1-4408-6931-0. (Also available as an ebook.)
Make Virtual Meetings Matter
By Paul Axtell
Written with an eye toward streamlining and improving the efficacy of meeting remotely, this text discusses real ways to implement changes that will encourage productivity and collaboration. As more and more library staffers find themselves working offsite, holding meetings that accomplish work-related goals while maintaining the camaraderie that comes naturally when meeting in person is an increasingly common issue. Delving into the basic foundations and techniques that can make meetings more constructive and fulfilling, Axtell tailors this information for the virtual sphere. From fostering new perspectives on the purpose of meetings to emphasizing the importance of clear, concise, and open communication, this slim volume delivers an abundance of applicable advice. Sourcebooks, 2020. 96 p. $10. 978-1-7282-3583-7.
Handbook of Research on Library Response to the COVID-19 Pandemic
By Barbara Holland
Expansive, informative, and collaborative, the Handbook of Research on Library Response to the COVID-19 Pandemic takes a scholarly approach to understanding how libraries are transforming during this global health emergency. Chapters highlight a range of topics—leadership during crises, data management, and virtual programming, among many others—and there is excellent representation of library types from around the world. Those looking for case studies as well as broader discussions of how technology has been affected by COVID-19 will find this title illuminating. IGI Global, 2021. 537 p. $209. 978-1-7998-6449-3. (Also available as an ebook.)