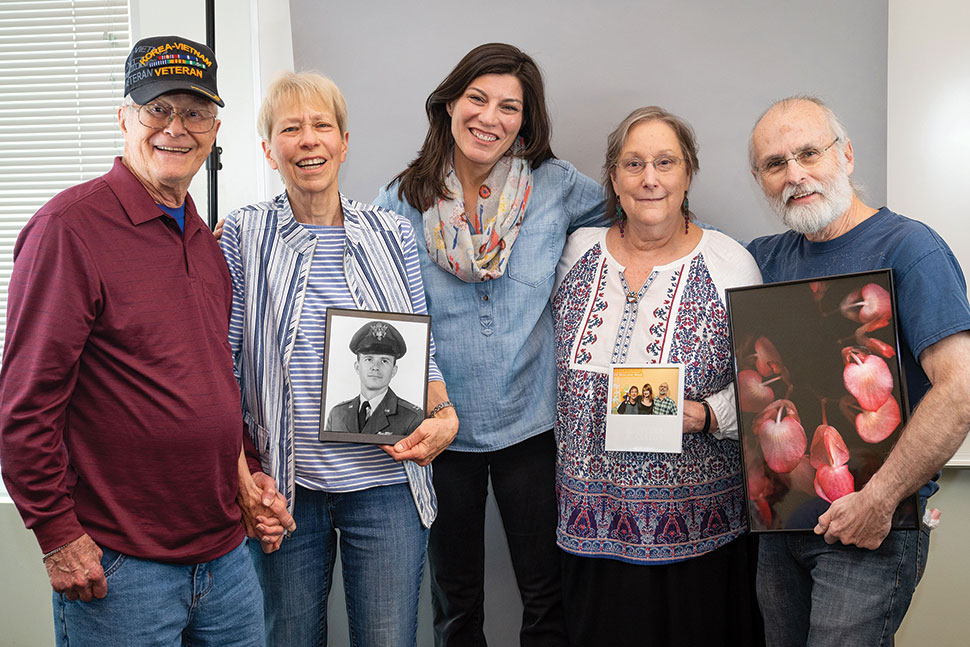 More than one in five people in the United States—or 73 million—is a baby boomer, according to the Census Bureau. By 2030, all boomers—those born between 1946 and 1964—will be at least 65 years old, joining a growing pool of senior library patrons with shifting needs.
Before the coronavirus pandemic, Liberty Lake (Wash.) Municipal Library (LLML) offered many programs and services for older adults, including a book club, board game events, take-home watercolor art kits, and a "right-sizing" class geared toward helping them transition to smaller homes. The library's programs and clubs gave "older adults and seniors a place to socialize" where they may not have had opportunities otherwise, says LLML Adult and Teen Services Librarian Joanne Percy. LLML would partner with local residential senior care facilities to offer activities onsite as well as at the library.
When COVID-19 hit, Percy says the library sought new ideas for virtual engagement, especially knowing that the US Centers for Disease Control and Prevention has linked social isolation—further exacerbated by the pandemic—with serious health conditions, such as a higher risk for dementia.
"In the beginning we were looking at ways to reach and engage our seniors and general community that did not require physical items," Percy says. As restrictions eased, LLML began providing supplies, assembling them days in advance, and sealing them, when possible, for safety.
During the pandemic, LLML also partnered with the National Council on Aging (NCOA) to offer senior care kits that can be checked out by an individual or by groups or organizations. The kits offer education and resources on health and wellness, mindfulness, financial health, and creative outlets like writing and journaling.
While libraries are adept at tailoring services to different groups under 18—such as infants, toddlers, early readers, and teens—adult services and senior services are often lumped together, says Amy DelPo, administrator of older adult services at Denver Public Library (DPL).
"We have classes on parenting and job search and all sorts of things, but there are not a lot of places to get classes on how to get older and how to do it well," she says. "Let's say you're 60 and you're starting to think about retirement and your children have left home and maybe you're a caregiver for sick parents … those needs are as profound as the needs of a parent raising a young child."
In 2020 and 2021, DPL offered a two-week virtual preview of NCOA's Aging Mastery program, a 10-session course designed to familiarize participants with key wellness areas for older adults, such as finances, relationships, and health considerations. The library later offered the full course, which was free to both the participants and DPL, says DelPo, who worked with a local NCOA representative. "There are a lot of organizations that want to serve older adults and they're not aware the library is a fantastic place to do it," she says, noting the library's ample space and community access.
Many older adults feel out of place in society because of their inexperience with technology, observes Johnson Flanagan, public services manager at Danville (Ill.) Public Library (DPL), which has led programs related to aging since 2015. He says some of their jobs have become obsolete over time, which "can cause many seniors to feel frustrated and lost once they retire."
Aging-well programs are essential in libraries, Flanagan says: "Our seniors need to find a place where they can belong, exist, and have value that is independent from their career and family lives." He says that prior to the pandemic, the three most successful types of senior programs at DPL were exercise classes, one-time volunteer events, and card games like rummy. "I know [rummy] was popular because I still get a phone call at least every other week [asking] when it is going to start again, even though [in-person programming] has not happened for almost a year," Flanagan says.
DPL has based many of its older adult programs on ones originally developed for teens. "Thinking about programming from a teen perspective," Flanagan says, "seems to help keep seniors young at heart and age better." For example, the library, when it was open, dedicated a senior hangout area where older adults could go to socialize, relax, and talk with others their age. It also set up a Wii Sports bowling league, an interactive videogame sports competition.
Flanagan says aging-well programs are "a necessary aspect of the library because of the vast demographics" served. "The library functions as this beautiful space where the programming can be free and everyone who attends is on the same level, regardless of their background."