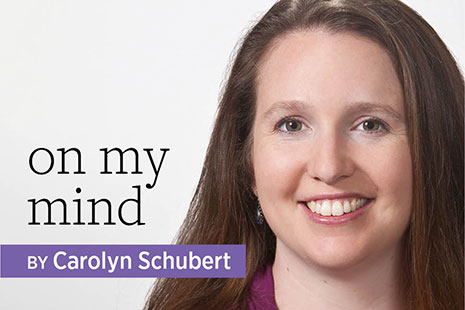 The pandemic era has been a time of immense transition by nearly any metric. It has created opportunities for new and improved ways of working and led employees to fundamentally reevaluate their relationships with their jobs. It also has highlighted existing problems in the workplace, such as low morale, burnout, and overwork.
Personally, I've observed an increase in conversations among librarians on social media about leaving the profession, which seems in line with broader trends. More people are considering changing jobs—as many as 66% of US workers, according to a study by Personal Capital and Harris Poll published in August. Others are retiring altogether; in May, The New York Times reported an increase in retirements among Americans from the year prior. How can library organizations weather these immediate waves of transition and build strong teams for the future?
Succession planning, which involves documenting and transferring knowledge from an outgoing employee to a new staffing situation, is ultimately about change management. The process begins with stepping back to critically evaluate the current state of the organization and identify the library's needs. Including all levels of staff in these conversations is a great way to hear what employees need now and address why they might want to move on, which can inform retention efforts.
The next step is to translate your organization's vision into individual roles and responsibilities. What roles do you need to achieve future goals? Do they make up part of a job or require a full-time position to achieve them? What knowledge, skills, and attitudes do people need to be successful in those roles? How can you identify and assess these competencies? The Ohio Library Council's guidance on public library core competencies is a useful model—as are the competencies used by University of California, Berkeley Library, which connect performance evaluations to a systemwide standard.
Succession planning is ultimately about change management.
As you develop the competencies for your organization, carefully consider word choice and required versus preferred qualifications. Having unnecessary requirements can create or perpetuate barriers for certain groups. For example, a 2011 article in the Journal of Personality and Social Psychology indicates that using terms associated with male stereotypes (such as "dominant" or "competitive") in job ads can deter qualified female-identifying candidates.
Ask yourself what expertise you might need to seek outside your organization. Previously developed competencies help make this overall process more transparent. In my work onboarding new liaison librarians, I've found that having a framework helps provide an overall road map of expectations.
Finally, leaders need to consider what these broad plans mean for individual development. Who in your organization may already possess the competencies to be successful in a different role? Who shows the potential and interest to grow into a position? What training or tools can you offer people to help them be more effective with new responsibilities?
In library literature, mentorship is one of the most common ways to provide this type of support. It can also help reduce the sense of disconnect that many employees have been feeling during the pandemic—a feeling that ultimately contributes to turnover.
None of this work is easy, and the immediate challenges of staff departures and hiring hurdles may make it tricky to follow a precise template. Or, for those in a civil service setting, you may be training many people in the skills necessary to take up the role.
However, I strongly encourage library leaders to explore opportunities to integrate small components of succession planning so that they can redefine the nature of work to be more flexible, more welcoming, and less exhausting. Small wins will contribute toward the larger victory of improved morale and smoother transitions.