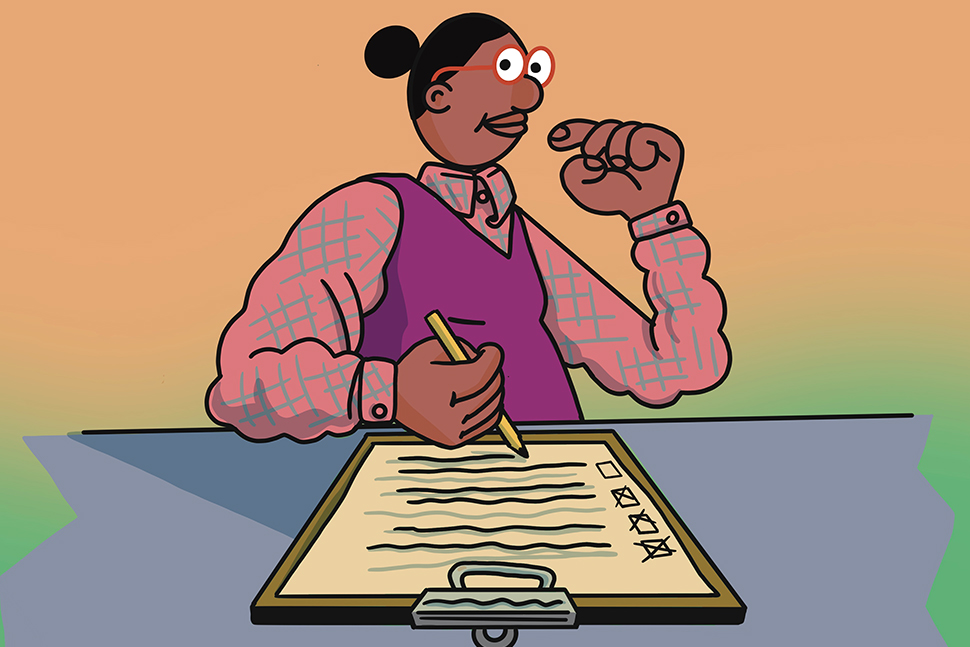 For librarians working to overcome the digital divide in rural communities, understanding the value of—and urgent need for—broadband internet service is just a starting point. Grasping the details of the equipment and infrastructure necessary for high-quality service is another matter and can be a major stumbling block for librarians not steeped in the IT world. How can they be brought up to speed, literally and figuratively?
Using a 2015 grant from the Institute of Museum and Library Services (IMLS), nonprofit consortium Internet2 and its Community Anchor Program (CAP) have worked with technology consultant Carson Block to develop a free, downloadable toolkit to help library staffers understand and improve their broadband services and technical knowledge, says CAP Director Stephanie Stenberg. Called the Toward Gigabit Libraries Toolkit, the open-to-anyone resource grew out of IMLS's recognition of a significant gap in broadband access in rural and tribal libraries.
A new IMLS grant, awarded in 2020, will allow Internet2 to update and improve the toolkit. "We're adding sections based on feedback, including ones on community support and advocacy and funding," Stenberg says. Internet2 will also expand the focus to include under-resourced urban libraries.
The "last-mile" problem—the final leg of a telecommunications network that connects to the end-users' premises, where bandwidth limits can create data bottlenecks—is well known. But the "last hundred meters" haven't received a lot of attention, Block says, referring to the equipment and connections inside a building that can also limit internet connectivity.
Asking the right questions
CAP's toolkit starts with a detailed questionnaire that a library can use to describe its current broadband connection and infrastructure. Each question includes information to help librarians identify and understand the equipment and service they have. The toolkit provides instructions for measuring the download and upload speeds of an internet connection, for example. It also explains network quality measurements such as latency, jitter, and packet loss, which are collected in speed tests but may require a different approach to improve performance.
In addition to a thorough review of the library's existing systems, the toolkit has sections that help librarians estimate their broadband needs, identify technical support that might be available to them, evaluate their costs for internet service, and find potential sources of funding to help them improve service.
"When you understand your connection, you're able to advocate better for your needs," Block says. That may take the form of simply understanding how a network connection can be improved, but it can go well beyond that to raising more complex questions: Would the Federal Communications Commission's (FCC) E-Rate program be worth pursuing? Would partnering with a local entity help to improve a community's broadband?
Maureen Wacondo, interim librarian at Jemez Pueblo (N.Mex.) Community Library and Archives, says she had just applied for E-Rate funds to improve the library's broadband connection in 2017 when she learned about the toolkit from the Association of Tribal Archives, Libraries, and Museums. "I didn't know much about E-Rate, and the language was very difficult for me," she says. Having to research technical concepts she didn't understand made progress slow and difficult.
The Toward Gigabit Libraries Toolkit helped Wacondo improve her overall knowledge of E-Rate and her library's broadband connection. "The toolkit was my savior because everything I had questions about or was confused about was answered there," she says.
Improved broadband internet service became especially important for her community—Pueblo of Jemez is home to about 2,000 people—when the pandemic struck. The library had used DSL broadband previously, but the connection was not strong. "At 3:30 every afternoon, when the children were on the computers after school, our internet speed went down drastically," Wacondo recalls.
The toolkit was my savior because everything I had questions about or was confused about was answered there.—Maureen Wacondo, interim librarian at Jemez Pueblo (N.Mex.) Community Library and Archives
Though Pueblo of Jemez is currently closed to outside visitors because of COVID-19 restrictions, the library remains open to tribal residents—and its connection is now faster and more reliable. The community has also used E-Rate funding to extend wireless coverage beyond the school and library buildings.
Wacondo's technical knowledge from the toolkit proved a valuable resource when the pueblo's tribal council and leadership decided to use CARES Act money and other funding to build a separate community broadband network and install equipment in each home. This has helped students connect to remote learning and tribal members access telework and telehealth options.
Building the toolkit
CAP and Block initially developed the toolkit in conjunction with research and education networks and state libraries, but they knew they needed more input from prospective users. "We had an idea of what we wanted to include, but we convened experts from rural and tribal libraries to let them take a look and rip it apart," Block says. The project team conducted site visits with 58 libraries, introducing the toolkit and having discussions with staffers about issues each library was facing.
In one case, a librarian discovered that poor Wi-Fi reception in the front of the library building was caused by the access point's location in the back of the building. When she took that information to her IT person, he relocated it, Block says. "Understanding the lingo and the concepts made her powerful in that conversation."
In another case, a city was installing a fiberoptic internet network but wasn't planning to include a connection to the library even though the fiber route passed immediately behind the building. "A library connection wouldn't have interfered with service for other users," Block says. "We discussed that so they could better advocate for a connection."
A springboard for funding
While Internet2 doesn't know precisely who is using its free toolkit, it has been downloaded frequently, and many state libraries are actively promoting it locally. In Montana, 115 of the state's 117 public libraries have used the toolkit.
"It was marketed really well by the Montana State Library," says Susie McIntyre, director of Great Falls (Mont.) Public Library (GFPL). The library is one of the only sources of free broadband in the community, and it's badly needed; during pandemic-related library closures, more than 2,000 people used the library's connection from the parking lot. But while its connection is billed as having upload and download speeds of 50 Mbps, in reality, last-mile connections limited download speeds to about 35 Mbps and upload speeds to about 15 Mbps—figures far below the 100 Mbps that the American Library Association and FCC recommend for smaller libraries in 2014's E-Rate Modernization Order.
McIntyre credits the toolkit with helping her to ask the library's foundation for funding to replace network switches to improve network stability—a request that was granted. She also used the toolkit to write a proposal for American Rescue Plan Act (ARPA) funds released by the state library to assist with broadband. GFPL was chosen to receive that funding, which will help it to update, streamline, and standardize cabling. The library has also applied for city ARPA funds to improve its last-mile connection.
Says McIntyre: "Our hope is that we're going to go from having an inadequate system to one that really works for our community."