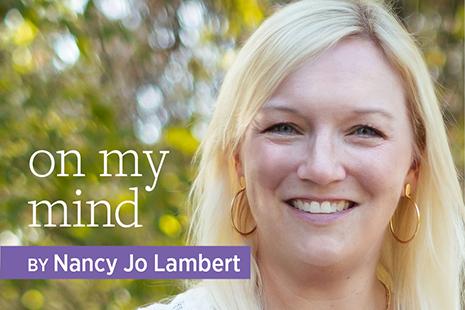 School librarians across the country are waiting anxiously to find out when their school or school system will get hit with the culture war's latest favorite weapon: the book ban. Since late 2021, prominent book challenges have appeared in Florida, Missouri, Virginia, Washington, and my home state of Texas, among others—and each week seems to bring more. My own school district has had at least three formal reconsiderations and a smattering of informal complaints.
From my perspective as an educator and a school librarian who has worked across age levels, the reconsiderations themselves don't bother me as much as the precedent: We're normalizing the use of school libraries as a battleground in political conflicts that have no place in the classroom.
Book challenges and the reconsideration process are a natural part of how libraries function in a democratic society; we want our patrons and stakeholders to be invested in our libraries and provide feedback. Criticism and discourse are necessary to ensure the viability of a collection.
This wave of book challenges is different, in part because it often comes from the top down. In October 2021, a Texas state representative sent a letter to school districts with a list of 850 titles with the purpose of finding out which schools had copies and how much money districts had spent on them. Then, Texas Gov. Greg Abbott issued a letter to the Texas Association of School Boards stating, "Texas public schools should not provide or promote pornographic or obscene material to students." When politicians circulate book lists or conflate age-relevant, identity-affirming materials with pornography, we are no longer talking about healthy discourse.
Another hallmark of the current wave of challenges is the framing of books by creators of color, books about race and racism, and books about queer identities as harmful to children and youth. For several years, educators have engaged in the work of equity, diversity, and inclusion with students to ensure all students can bring their full and authentic selves to school. This work—informed by decades of scholarship—has been twisted by politicians, media outlets, and groups of parents on social media. These actors claim to be concerned that by making space for all student identities in schools, we will cause some students discomfort.
The homophobia that inflames many of these challenges is thinly veiled. As an openly queer bisexual woman, I have personally been the target of harassment, discrimination, and bigotry (I also acknowledge my privilege as a white, cisgender person). During public comments at a recent school board meeting, I was openly and verbally attacked in an act of political theater, and I have been attacked repeatedly on social media by people in my community. It doesn't feel coincidental that two of the three formal reconsiderations in my school district involved queer content. Queer students are aware of these attacks and challenges, and they know that our humanity is being questioned. Turning school libraries—meant to be not merely safe but actively affirming spaces—into political battlegrounds is harmful to students and to student achievement.
School librarians have long engaged in diversity audits, and we've observed a deficiency in representing the viewpoints of historically marginalized groups. We aim to build collections that represent a wide range of topics and perspectives reflective of the students and families we serve. This must include books, stories, resources, and information about gender identity, gender expression, and sexual orientation.
It's easy for librarians to engage in soft censorship practices by quietly removing books from their collections or opting not to purchase certain materials for fear of blowback or controversy. As a profession, we must guard against this and continue to use our expertise and fulfill our responsibility to provide equitable access to rich information for all. A school library is a democratic institution and, at its best, helps students become informed citizens of a global world.