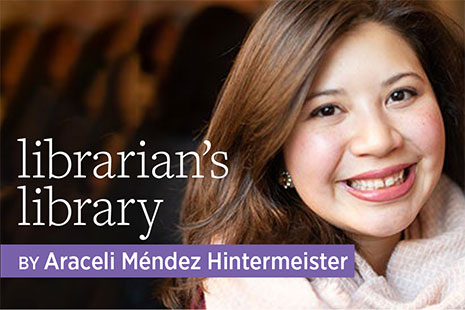 There isn't a profession out there that doesn't intersect with project management in some way, and libraries bring their own set of distinct challenges and opportunities. These books will help library managers evaluate past and current library projects and offer strategies to inform future plans.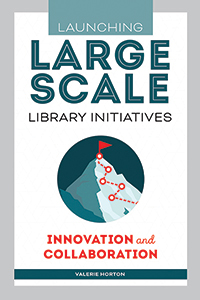 Launching Large-Scale Library Initiatives: Innovation and Collaboration
By Valerie Horton
With years of library experience under her belt, Horton knows that project management involves various stages of planning and a careful balance of preparation, collaboration, and management of resources. In this title, Horton presents lessons and techniques from project management across various industries and adapts them for the library environment. This approach gives the reader the insight needed to create actionable projects that can garner buy-in from colleagues and patrons alike. Whether this is your first large-scale initiative or your hundredth, Horton provides a better understanding of the key concepts and functions of project management. ALA Editions, 2021. 160 p. $54.99. 978-0-8389-4987-0.
The No-Nonsense Guide to Project Management
By Barbara Allan
Allan's book is a practical guide to project management, from small-scale initiatives such as the launch of a new workshop to larger projects like a shared program across library branches. With examples from a variety of projects and libraries, this book considers the foundational practices of project management and discusses how to manage variables such as people, money, change, and partnerships. Equally important, Allan showcases how project management can also be a part of professional development. Facet Publishing, 2017. 240 p. $74. 978-1-78330-203-1.
Strategic Project Management Made Simple: Solution Tools for Leaders and Teams, 2nd edition
By Terry Dean Schmidt
Schmidt links strategy and project management to guide new and experienced project managers as they turn ideas, problems, and opportunities within their organizations into future projects. With a framework that can be easily adapted for any project or organization, the book presents step-by-step guidance on planning, leading, and executing projects while aligning stakeholders on a path forward. Presented in a simple and accessible format, this second edition is filled with information on how projects relate to business strategies. Wiley, 2021. 256 p. $30. 978-1-119-71817-8. (Also available as an ebook.)
Project Management in Libraries: On Time, On Budget, On Target
By Carly Wiggins Searcy
Can your projects be considered successful if you're not on time or on budget? In this approachable read for library staffers at all levels, Searcy, a certified project management professional and librarian, provides guidance on executing projects while keeping a watchful eye on the potential risks that can derail all the hard work involved. In addition to the basics, she highlights how the way a person approaches project management can lead to effective and thoughtful decisions. Examples include how to manage meetings more effectively, how to get the most engagement out of your stakeholders, and how to leverage the strengths of your collaborators. ALA Editions, 2019. 136 p. $54.99. 978-0-8389-1719-0.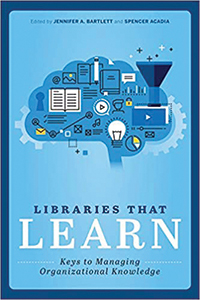 Libraries That Learn: Keys to Managing Organizational Knowledge
Edited by Jennifer A. Bartlett and Spencer Acadia
A project's success stems from variables and conditions that go way beyond the planning and implementation stages. While every project is different, it is highly likely that your library already has the knowledge about why projects have failed, succeeded, or plateaued in the past. Harnessing that organizational knowledge can better inform how you take on a new project. This book first introduces central ideas and concepts of knowledge management before presenting case studies of how libraries are capturing, organizing, and applying this knowledge for change. ALA Editions, 2019. 184 p. $64.99. 978-0-8389-1831-9. (Also available as an ebook.)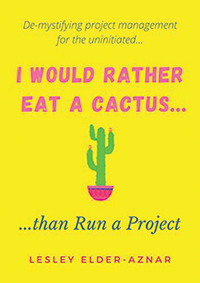 I Would Rather Eat a Cactus … Than Run a Project: Demystifying Project Management for the Uninitiated
By Lesley Elder-Aznar
If you need to get up to speed with project management skills rather quickly, or you keep getting lost in the jargon of other books, then Elder-Aznar's lighthearted and practical approach to project management is for you. The book is for newcomers, career changers, and those on the periphery who are learning to work with project managers, such as function specialists and subject matter experts. By the end, you'll not only be introduced to a demystified topic, but you'll also be on the path to completing your first project. Independently published, 2021. 194 p. $23.99. 979-8734979129. (Also available as an ebook.)