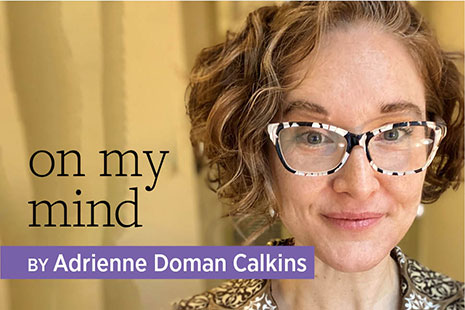 When Sherwood (Ore.) Public Library (SPL) reopened its doors in spring 2021, our staff was reunited with a community navigating multiple traumas and injustices from the pandemic, an overlapping racial reckoning, and political division.
In preparing to welcome our patrons back amid a statewide mask mandate, library leadership realized our existing behavior policy was inadequate. Our policy lacked the nuances needed during a pandemic and didn't cover our expanded virtual services. It needed more consistent and empathetic oversight when we knew our community was dealing with polarized and heightened emotions, which most commonly resulted in mask noncompliance, hostility toward staff, and other disruptions. Not to mention, staff needed a better tool for tracking issues—a way to streamline our work when our own capacities had been diminished by the same traumas and injustices.
A behavior policy is a tool for fostering a safe and welcoming library. It is also a litmus test for some of our most difficult circumstances. For instance, employees may be called upon to build relationships with patrons even as we are revoking their access. We enforce these policies to create security, but we must balance this role with a responsibility to preserve the constitutional right to use a public library to the maximum extent possible.
SPL took a holistic approach making changes to:
Policy. Our revised behavior policy expands our definition of threatening and harassing behavior to recognize incidents involving microaggressions, racism, and bullying. It also outlines tiered levels of consequences and alternative library services, such as curbside pickup and virtual programming, for those with revoked access. Our trauma-informed approach furthers equity by actively working to create safer spaces that honor diversity, promote inclusion, and resist retraumatizing visitors who have experienced personal and generational traumas.
Procedure. A new cloud-based form and log allows staff to track behavior concerns, warnings, and exclusions for a more unified and timely response. This allows staff at all levels to know what enforcement has already taken place and script responses for next steps, if needed.
Trainings. Staff participated in mental health first aid, suicide prevention, and bystander trainings. SPL has also partnered with local police to learn de-escalation techniques, increase knowledge of emergency and mental health services, and have conversations about bias toward historically marginalized groups. We learned that staff members can ask a police officer to stop intervening if there is deviation from our mission and policies.
A revised policy was formally adopted in September 2022. These changes have so far helped SPL workers act more quickly, collaboratively, and confidently to create a more inclusive and equitable library space.
There have also been some learning curves. It can be hard to remember to offer alternative library services in the moment of asking someone to leave the building. It remains challenging to write exclusion letters, have conversations with caregivers of teens who break rules, and plan for ongoing concerns. We are fine-tuning our processes as we go.
The layers of this work can be daunting—such as collaborating with staff, a board, legal counsel, and others to revise procedures and implement change. But policy is at the core of what we do. It holds us accountable, shields us, and demonstrates our values. We must be watchful for any mismatch between our policies and the progress we are trying to make.
For those looking to reevaluate library policies with an equity and trauma-informed lens, remember to examine and adjust your work frequently and extend grace more often. Policy is a process—not a static product. Assume that both employees and users need things to be easier, more just, and more holistic. Together, we can create systemic change.