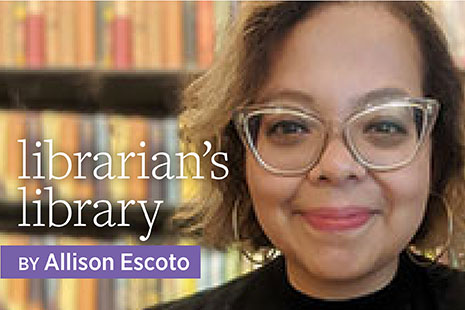 While many of us take the time and effort to prepare for our career while in library school and on the job, the prospect of developing leadership skills can be daunting. These informative, practical reads can help library workers at all levels, whether you're new to charting a course toward leadership or a seasoned library administrator in need of a fresh outlook.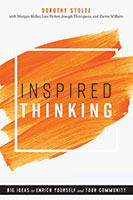 Inspired Thinking: Big Ideas to Enrich Yourself and Your Community
By Dorothy Stoltz, with Morgan Miller, Lisa Picker, Joseph Thompson, and Carrie Willson
For libraries to remain relevant, the concept of inspired thinking is not only valuable but essential. Beginning with a hat tip to big thinkers like Plato and Shakespeare, this reflective volume outlines inspired thinking and how it works in libraries. Leaning toward the philosophical, the book centers the library as a source of grand notions, which can then be used to build community and culture. Offering insights on how leaders find and implement these thoughts practically in their work, the authors provide plenty of food for thought and make a strong case for going big on big ideas. ALA Editions, 2020. 144 p. $54.99. PBK. 978-0-8389-4671-8.
The Six-Step Guide to Library Worker Engagement
By Elaina Norlin
A key factor in successful leadership is a happy, engaged, and appreciated staff. Norlin's guide seeks to open the conversation on how to engage library employees. Through extensive research and interesting interviews, this title delves into many aspects of why library worker engagement is so important. From understanding organizational culture to examining how to use recognition and encouragement to build a more cohesive and productive staff, to analyzing how it can all go wrong, this is a helpful read for library leaders at all levels. ALA Editions, 2021. 144 p. $64.99. PBK. 978-0-8389-4798-2.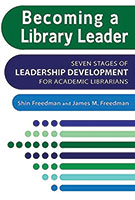 Becoming a Library Leader: Seven Stages of Leadership Development for Academic Librarians
By Shin Freedman and James M. Freedman
For academic librarians, the path to developing leadership skills can often feel like a well-kept secret. In three parts, Becoming a Library Leader examines various types of academic libraries and provides a holistic view of the abilities and insights needed to become an effective leader in those spaces. This title gives readers a better understanding of basic leadership skills and academic library culture, as well as provides accessible discussion of the titular seven stages. The case studies and exercises are also especially engaging. Association of College and Research Libraries, 2020. 268 p. $61.20. PBK. 978-0-8389-4768-5. (Also available as an ebook.)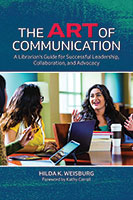 The Art of Communication: A Librarian's Guide for Successful Leadership, Collaboration, and Advocacy
By Hilda K. Weisburg
Weisburg dives deep into one of the most necessary skills for any library leader: communication. The book, arranged in three parts, addresses communication basics, how to level up existing abilities, and how to master communication to become an effective leader or advocate. The issues discussed are not limited to verbal communication; there is an insightful dissection of nonverbal cues and how they can help or hinder the delivery of necessary information. A useful and thought-provoking addition to any library. Libraries Unlimited, 2022. 205 p. $50. PBK. 978-1-4408-7895-4. (Also available as an ebook.)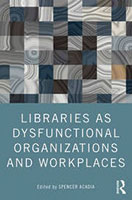 Libraries as Dysfunctional Organizations and Workplaces
Edited by Spencer Acadia
The discourse for library leaders on how to improve connections with the community is plentiful and varied. When it comes to work culture within the library, however, there are fewer conversations. Through many contributions from library professionals and scholars, this title examines the many ways dysfunction can manifest in a library, including employee turnover, discrimination, and precarious employment. But it is not all doom and gloom. Throughout the chapters, contributing authors suggest approaches for combatting dysfunction. Understanding the root of dysfunction is an essential skill for any current or aspiring library leader. Routledge, 2022. 316 p. $44.95. PBK. 978-0-3677-4709-1. (Also available as an ebook).
How to Thrive as a Library Professional: Achieving Success and Satisfaction
By Susanne Markgren and Linda Miles
Written with an eye toward career planning, Markgren and Miles's title shares how to take stock of the possibilities and opportunities in library work. Opening with a helpful chapter on developing a career vision, the book takes the reader step by step through a "greater awareness of your current context," providing strategies for organizational structures, fostering professional relationships, and engaging in reflective practice. Libraries Unlimited, 2019. 134 p. $50. PBK. 978-1-4408-6711-8. (Also available as an ebook.)