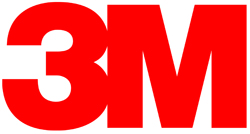 On October 7, 3M's Cloud Library team announced to its customers that the 3M Library Systems Business, including the 3M Cloud Library, had been sold to Bibliotheca. Matt Templis, who led 3M's ebook efforts, will be going along, with the entire Cloud Library team. For now, all of the support contacts are in place, and most customers should expect to see business continue pretty much as usual.
So what does it mean?
First, it appears that 3M wasn't finding the business all that profitable. I suspect that's because although 3M's interface is arguably far superior to that of OverDrive, our patrons have now gone through the initial agony of learning OverDrive's app and don't stray much beyond it. OverDrive (which itself was acquired in March by Rakuten) has something of a lock on the US library market as it now stands. Changing user behavior can be tough.
Second, Bibliotheca is global. And grabbing the 3M product and license agreements allows it to integrate efforts with its European markets. It has been interested in this kind of product for several years, starting with an earlier effort to acquire the Douglas County (Colo.) Libraries model.
On the one hand, this organizational gobbling by international enterprises suggests that capital follows opportunity. The ebook market isn't dead. That's good.
What's not so good is that the product remains focused on the publishers who have thus far seemed bent on reducing the availability of their books to libraries. That is, the Big Five, with their punitive pricing and licensing schemes, have puffed up the apparent profitability of distributors, even though they in fact are complicit in the reduction in libraries' purchasing power and the turning of ebook patrons away from our systems.
What's missing in this deal:
a focus on the far more reasonably priced and equally high-quality midlist and independent publishers (IPG, Lerner, Rosen, and many others), and the rising tide of quality self-published content (such as those available through Smashwords)
true integration with the library catalog. Robust APIs are more important than walled gardens, and all of the ebook distributors are clunky in this respect.
a marketing effort that shows that publishers actually understand and value libraries as a way to connect readers to writers
Meanwhile, the venture capitalists of the world are watching us. The middlemen are changing.