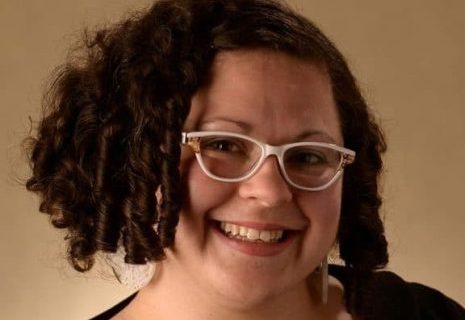 On August 13, Anita Mechler became executive director of the American Library Association's (ALA) Young Adult Library Services Association (YALSA).
Mechler previously served as project manager and archivist at the Black Metropolis Research Consortium (BMRC) at the University of Chicago Library. In that role, she designed, developed, managed, measured, and evaluated BMRC grant-funded programs and carried out its strategic plans and policies. She has an MSLIS, with rare books and manuscripts certification, from the University of Illinois Urbana-Champaign, and a bachelor's in sociology and women's studies from Loyola University Chicago.
Mechler answered our "11 Questions" to introduce herself to ALA members.
Coffee, tea, other?
Tea, in order of imbibement: 1. Earl Grey with milk and honey, 2. green tea (matcha or genmaicha), 3. chamomile
What's the first website or app you check in the morning?
I am slightly ashamed to admit to my Facebook addiction, but I mitigate that with opening up my Insight Timer app for a daily 5-minute meditation to start my day.
Best career advice you've ever received?
Build positive relationships with as many people as possible. You never know when your paths will cross again and how they may help you in the future.
What drew you to librarianship/ALA?
Of all of the jobs I have held since I was 16, my favorite job was at my undergraduate library at Loyola University Chicago. I loved the people with whom I worked who were delightfully smart and strange and funny—definitely my kind of people. I also enjoyed the atmosphere of learning and discovery and being surrounded by books. Reflecting on that job helped me identify library work as my chosen career path where I balance my need to help people, create positive change, and establish some order in a chaotic world.
Most distinct aspect of your personal office?
A round paper lantern paired with a colorful painting done by a friend.
Guilty pleasure?
I am a sucker for baking competition shows and can watch hours of them.
First job?
Waitress/hostess at IHOP.
What do you hope to bring to ALA and members?
I am bringing 10 years of experience working in many different kinds of libraries and for many different types of organizations, serving many different populations. I hope to bring some new, fresh ideas from a perspective that is familiar with both the library world and the world outside of it. Ultimately, I want to help improve the lives of young adults and the library professionals who serve them. Also, ALA has been essential to the advancement of my career and I want to give back to the current membership, as well as pay it forward to the next generation of information professionals.
If you had to choose any other profession, what would it be and why?
I would love to be an interior designer because I so admire people with visual acuity, and I am obsessed with how we think about and move within our interiors as humans. Homes are such an externalized reflection of our inner world, and I find the choices people make fascinating. I also think it would be fun to play with paint colors, textiles, furniture, fixtures, etc., on a budget that isn't mine!
Book you're reading?
The Dispossessed by Ursula K. Le Guin.
Tool used for keeping your life organized?
I am beholden to my Google Calendar. If an appointment is not on there, it doesn't exist.