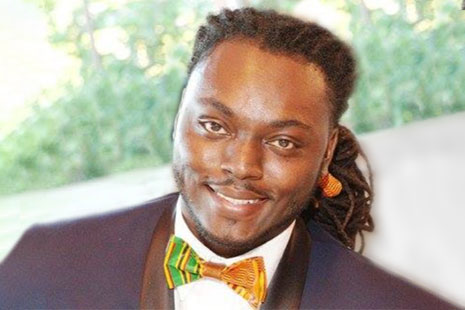 Kevin Strowder's first day as director of the American Library Association's (ALA) Office for Diversity, Literacy, and Outreach Services (ODLOS) was June 21—a mere few days before the start of the American Library Association's 2021 Annual Conference and Exhibition Virtual. Before joining ALA, Strowder was senior program manager of culture and climate at Embarc Chicago, a nonprofit that prepares low-income high school students for college and career success. He has also worked at nonprofit organizations such as Chicago Cares, the Center on Halsted, and Mercy Home for Boys and Girls.
As head of ODLOS, Strowder will oversee a unit that manages prominent programs, initiatives, awards, and relationships that support equity and inclusion through a lens of social justice.
Strowder answered our 11 Questions to introduce himself to ALA members.
Coffee, tea, other?
Tea is the best! I specifically love a brand of Earl Grey tea from a local shop in San Diego.
What's the first website or app you check in the morning?
My personal Gmail account is always at the top of mind in the morning. It allows me to see what was happening while I was asleep, and take a glimpse at headlines and notifications.
Best career advice you've ever received?
Hear people well, and build the essential skills to let them know you have.
What drew you to librarianship/ALA?
Education is everything! I'm drawn to places where one is able to autonomously enhance their level of education—outside of traditional settings. ALA serves as a catalyst for keeping these spaces alive.
Most distinct aspect of your personal office?
Loose-leaf printer paper and a simple succulent are typically in plain view.
Guilty pleasure?
Spicy potato chips and weird sea creature documentaries.
First job?
Subway! Once an artist, always an artist.
What do you hope to bring to ALA and members?
The reassurance of connection and support, while also challenging folks to innovate, evaluate, and re-create for the times.
If you had to choose any other profession, what would it be and why? 
A combination of the interior, fashion, and event design industries. Being able to have creative outlets is huge for me and feeds my person in a number of ways. Monetizing what feeds you is the dream, right?
Book you're reading?
Salvation: Black People and Love by bell hooks.
Tool used for keeping your life organized?
I rely on a monthly pampering day to process and gather thoughts around the big picture. And then I dive into my phone to put thoughts into action, with the calendar and notes app being the vehicles.