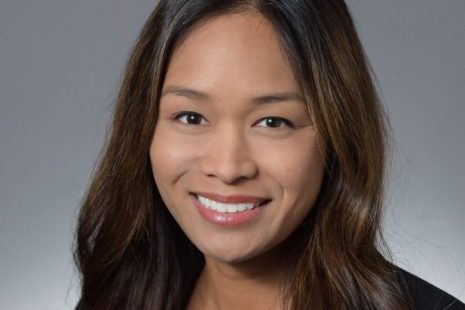 Sheryl Reyes came to ALA on January 14 to run ALA's Office of Governance, and officially assumed her role with the May 3 retirement of JoAnne Kempf. As director, Reyes leads efforts to support the Executive Board and Council, annual elections, the president's office and advisory team, the annual volunteer appointment process, and committees.
Reyes has previously held roles in the American Health Information Management Association in Chicago and the American Association of Nurse Anesthetists in Park Ridge, Illinois. She studied health information management as an undergraduate at the University of Illinois at Chicago and has a dual master's in public health and management information systems from Benedictine University.
Reyes answered our "11 Questions" to introduce herself to ALA members.
Coffee, tea, other?
Iced Americano.
What's the first website or app you check in the morning?
Usually email.
Best career advice you've ever received?
"If opportunity doesn't knock, build a door."
What drew you to librarianship/ALA?
I was drawn to the mission of learning enhancement and access to information for all. I feel connected to the work of librarians as my background is in health information management—a sort of librarian for medical records. Our credential used to be "registered record librarian," which has evolved into "registered health information administrator."
Most distinct aspect of your personal office?
Once I'm settled in, I'll likely surround myself with pictures of my family.
Guilty pleasure?
Chocolate.
First job?
Cashier at Walmart.
What do you hope to bring to ALA and members?
I hope to improve and streamline the member-leader experience and governance operations. High-performing governance is a critical success factor in mission-driven work. I hope to promote forward-thinking strategies to our member leaders.
If you had to choose any other profession, what would it be and why?
Obstetrics. The experience of giving birth twice—and expecting my third—has given me a greater appreciation of this branch of medicine.
Book you're reading?
Road to Relevance: 5 Strategies for Competitive Associations, by Harrison Coerver and Mary Byers.
Tools used for keeping your life organized?
The calendar on my phone.