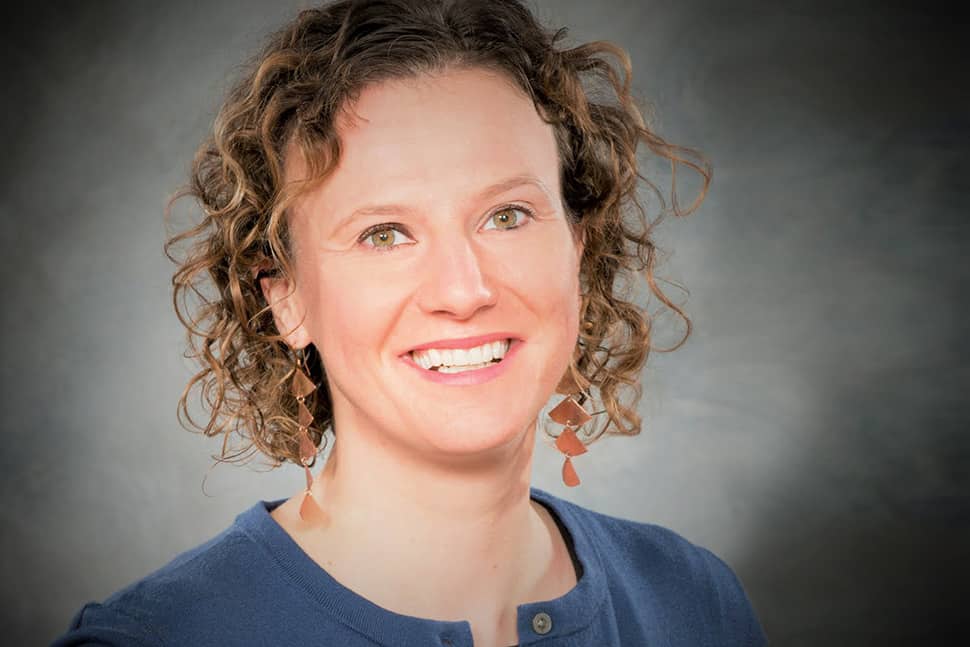 Stephanie Hlywak began her new role as ALA's new director of communications and marketing on October 1. In that position, Hlywak is charged with leading the Communications and Marketing Office (formerly the Public Awareness Office) in strengthening internal and external communications across the Association.
Hlywak previously served as national director of content marketing at the Muscular Dystrophy Association in Chicago. While there, she helped build the organization's content marketing program, including developing strategies and evaluating metrics, workflows, and goals for social media, email marketing, and blog content. Prior to that, Hlywak was account supervisor at Kathy Schaeffer Consulting, an issues-oriented communications agency based in Chicago. Since April, Hlywak has been teaching an online course on social media marketing at the New School in New York.
She answered our "11 Questions" to introduce herself to ALA members.
Coffee, tea, other?
I'll let Lorelai Gilmore [from Gilmore Girls] speak for me on this one: "I can't stop drinking the coffee. I stop drinking coffee, I stop doing the standing and the walking and the words-putting-into-sentence doing."
What's the first website or app you check in the morning?
The New York Times.
Best career advice you've ever received?
Don't confuse effort with results.
What drew you to librarianship/ALA?
I have built my career in communications and marketing according to a simple guiding principle: I tell the stories of organizations that are making the world a better place. As media literacy declines and "fake news" proliferates, we need libraries and librarians now more than ever to promote diverse voices, encourage critical thinking, and increase tolerance and empathy for others.
Most distinct aspect of your personal office?
My family and I moved this summer, and our home office is the last room to get unpacked, so at the moment it's a chaotic obstacle course of boxes and bubble wrap. 
Guilty pleasure?
I try not to feel guilt about things that bring me pleasure. Some of my non-guilt-inducing pleasures include pedicures, cheese, and Game of Thrones.
First job?
Not my first, but one of my favorite summer jobs: fuel attendant at a gas station for boats at the Delaware Seashore State Park in Rehoboth Beach.
What do you hope to bring to ALA and members?
More awareness of the work, additional context for the critical social function of libraries, and better ways to communicate about those things and much more.
If you had to choose any other profession, what would it be and why?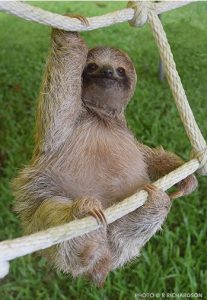 Head sloth cuddler at the Sloth Sanctuary near Cahuita, Costa Rica. Because SLOTHS ARE THE BEST.
Book you're reading?
There There by Tommy Orange
Tool used for keeping your life organized?
With two young kids, a busy professional life, and a husband who is finishing his PhD while also working full time, I always say if it isn't in our shared Google Calendar, it's not getting done. Professionally, I'm a fan of keeping things paperless as much as possible and using cloud storage to keep track of documents, projects, and to-do lists.