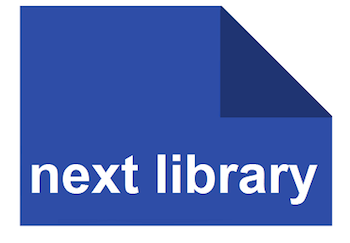 The civic role of libraries must be reconceptualized, said John Palfrey, the June 24 keynote speaker at the Next Library Conference, held at the Harold Washington Library Center in Chicago.
Palfrey, who chairs the board of the Digital Public Library of America (DPLA) and the John S. and James L. Knight Foundation, spoke to 500 library leaders from around the world about the disconnect between research that shows Americans love their libraries and the electoral will necessary to preserve them.
"We say we love libraries, but we're not doing anything about it in political terms," he said. "We don't vote them [lawmakers who cut funding] out."
One possible solution, he said, is to create a new nostalgia for libraries—especially for those growing up in the digital age. Browsing the stacks and the serendipity of finding other materials is part of the discovery process, Palfrey said. The same can be true beyond the physical collection, particularly by creating a virtual series of stacks.
But as is true of anything digital, we must ensure that knowledge is accessible via public entities, such as DPLA and others, he said. Otherwise, by limiting this information within the cloud, we are privatizing the transaction and putting this knowledge in the hands of for-profit companies such as Amazon and Google.
"We have to bend the arc of history," he said. "If we think of libraries as platforms, as enabling [our patrons] … that's an exciting moment."