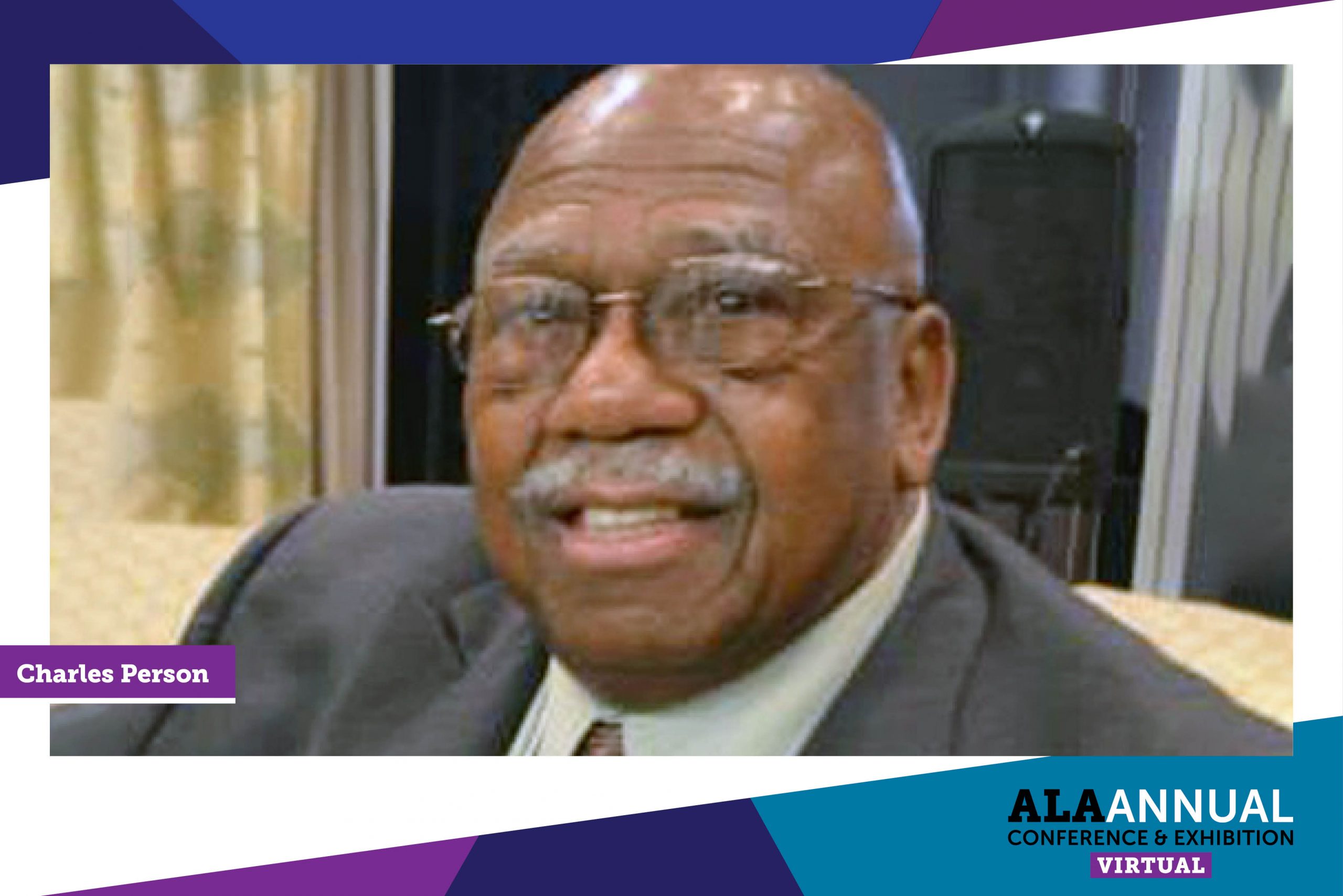 Civil rights activist Charles Person opened his session by singing a few bars of the protest song that shares the name of his new book, Buses Are a Comin': Memoir of a Freedom Rider (St. Martin's Press, April). Person was a featured speaker at the American Library Association's 2021 Annual Conference and Exhibition Virtual on June 25.
"All our lives are compilations of stories," he said. "As members of the American Library Association, you put stories into the hands of people in your community to help them learn, and grow, and expand their worlds." At 78, Person noted, he has finally realized his decades-old dream of writing a book and telling his story.
He grew up in the Buttermilk Bottom section of Atlanta and was a student at Morehouse College when he became the youngest member of the original group of Freedom Riders in 1961. With the passing of activist and politician John Lewis last year, Person is now one of only two surviving members of that group.
"In 1961, I was so young and optimistic," he told viewers. "Today I'm not so young, yet I remain optimistic."
Person detailed the events of the first Freedom Ride, which began May 4 in Washington, D.C., and traveled through the Carolinas, Georgia, and Alabama over the next two weeks on the way to New Orleans. The activists—both Black and white—traveled on regular buses and paid full fares, but were met at several stops with threats, violence from white supremacists, and police brutality.
In Georgia, they hoped to meet with Martin Luther King Jr. and persuade him to join them. Instead, King warned them that they might not make it through Alabama.
King's fear proved correct. When the riders reached the city of Anniston, one of the buses was firebombed with the activists locked inside. Once they were able to escape, a gathering crowd beat them with baseball bats. An ambulance came, but the driver only wanted to take the white Freedom Riders to the hospital. When he relented and agreed to take all the passengers, the racist mob followed and threatened to burn the hospital down.
On the remaining bus, the driver refused to go until the Black riders moved to the back, which they refused to do. Several white men boarded and began beating the Freedom Riders, and two of the white activists—Walter Bergman and James Peck—were severely beaten. Peck needed 53 stitches in his face, and Bergman suffered a stroke and had to use a wheelchair for the rest of his life.
When they finally got to Birmingham, Peck (who was still bleeding) and Person went into the bus terminal to continue their civil disobedience but were met by another mob and beaten. Person escaped to another bus and was dropped off "across the tracks," where he called activist Rev. Fred Shuttlesworth for help. Person has a permanent knot at the base of his skull from the beating.
The following day, the Freedom Riders couldn't find any drivers to take them out of Birmingham, Person said. When they tried to fly the rest of the way to New Orleans, their plane received bomb threats. The intervention of US Attorney General Robert F. Kennedy's assistant, John Siegenthaler, helped them finally get a flight out of town.
Although the first Freedom Ride ended in violence, Person said, more activists were inspired to keep going. Students from all over the country came to participate. In all there were more than 430 Freedom Riders—50% were white, 50% were Black, and 25% were women. More than 200 served time in Mississippi's notorious Parchman Farm penitentiary for their activism.
Person noted that the civil disobedience approach of the Freedom Rides changed America and led to many of the campaigns that followed. "The Freedom Ride way is the best way," he said. "When it was all over, every city, every state had to comply" with antisegregation laws.
"I boarded my Freedom Ride not only because there was no seat for Blacks at lunch counters, on buses, and in restrooms. There was no seat for me at the Atlanta Public Library," Person concluded. "So I boarded my bus to help change America. Your work guides people to the bus they need to board. You open the door to buses leading to learning."