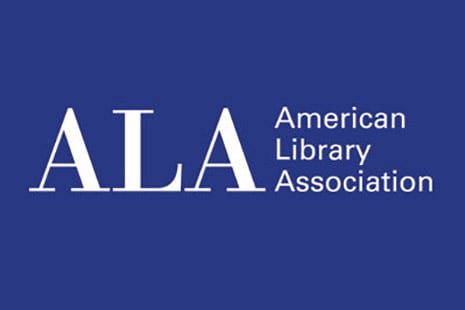 A major decision regarding the search for the American Library Association's (ALA) new executive director will now be in the hands of the membership at large.
ALA members will decide on a resolution—to be included in the 2018 general election ballot, opening March 12 and closing April 4—determining whether the Association's executive director should be required to hold an ALA-accredited master's degree or a Council for the Accreditation of Educator Preparation (CAEP)–accredited master's degree with a specialty in school library media.
The resolution will be added to the ballot as a result of a successful member-led petition, which seeks to overturn a November Council vote of 115 to 34 (with two abstaining) to make an ALA- or CAEP-accredited master's degree preferred rather than required for the position. (View the ALA Connect vote and verification on the November resolution.) This vote reversed a January 2017 Council resolution.
The petition—which will remain open until February 13, 2018—requests a vote on the reinstatement of ALA Policy A.4.1.1 Executive Director, which states in part: "An ALA-accredited Master's Degree or a CAEP-accredited Master's Degree with a specialty in school library media is a required qualification for the ALA Executive Director." Signatures from 1% of membership (479 as of August 31) were required and, as of December 28, more than 550 members had signed the petition.
To overturn a Council action, 25% of ALA's voting membership (approximately 11,975) must cast a vote, and a simple majority will determine the outcome. Members in good standing as of January 31, 2018, will be eligible to vote. Results will be announced on Wednesday, April 11. (The last time a membership petition vote overturned a Council vote was in 1957, in which members reversed a decision to move ALA headquarters to Washington, D.C.)
The November Council vote was undertaken on the recommendation of the ALA Executive Director Search Committee and Executive Board after the initial search concluded unsuccessfully, with no viable candidate among the 17 qualified applicants. The change was endorsed by 10 of the 11 ALA divisions:
Association of College and Research Libraries
Association for Library Collections and Technical Services
Association for Library Service to Children
Association of Specialized and Cooperative Library Agencies
Library Information Technology Association
Library Leadership and Management Association
Public Library Association
Reference and User Services Association
United for Libraries
Young Adult Library Services Association
While the search for a new executive director began in May 2017, when ALA named a search committee and retained Isaacson, Miller as the search firm, ALA President Jim Neal explained on December 22 that the ALA Executive Board has decided to place the search on hold pending the outcome of the spring 2018 vote. "The board's concern," he said in a note to ALA Council members, "given the somewhat uncharted territory, was to ensure due process." The search will resume in May 2018, at the earliest. Mary Ghikas will continue to serve as ALA's executive director, a role she initially took on in an interim basis after former executive director Keith Michael Fiels retired in July. In January, the ALA Executive Board appointed Ghikas as the permanent executive director through January 2020.
A full report on the work of the search committee, the search process, and the member process to determine the educational requirements for the executive director position will be provided at the Council/Membership Information Session at Midwinter in Denver on Saturday, February 10, at 3 p.m. Documents and discussion related to the previous council votes are also available online, including a "pros and cons" document addressing the education requirements.
Update, Feb. 15, 2018: Mary Ghikas's title was updated to reflect her current role as ALA executive director.