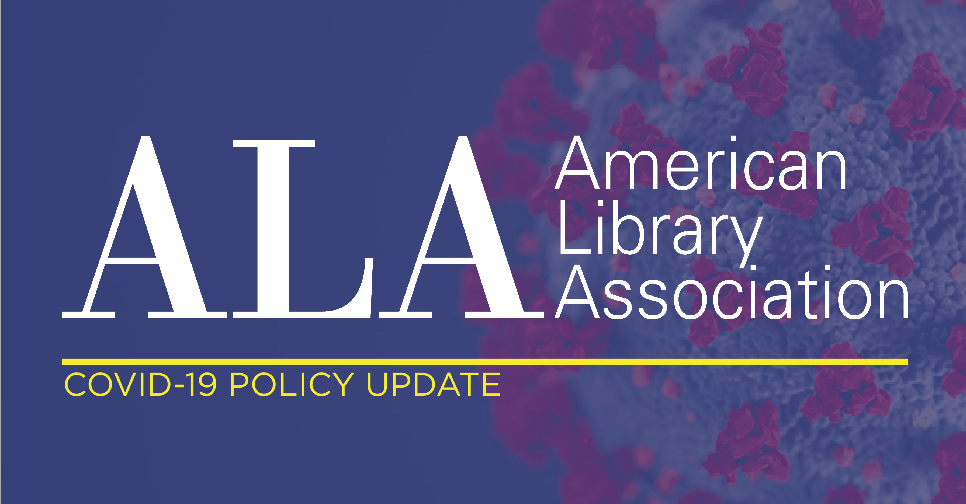 On May 11, the American Library Association's (ALA) Public Policy and Advocacy Office delivered a letter to every member of Congress—signed by more than 30 business, government, labor, and education leaders—in support of $2 billion in emergency aid to libraries affected by COVID-19. Members of this coalition included organizations such as the National League of Cities, US Conference of Mayors, and American Federation of Teachers, as well as businesses such as Baker & Taylor and OverDrive.
According to the letter, "COVID-19 has caused significant revenue losses for libraries, resulting in thousands of furloughs and layoffs to date. Fiscal stabilization is needed to preserve crucial library services for students, job seekers, and small businesses."
Citing significant support for libraries in Congress, the letter's signatories wrote, "We join with more than 100 bipartisan members of Congress who have voiced their support for library relief."
The coalition letter referred to a list of senators and representatives who, at the urging of constituents, signed and sent "Dear Colleague" letters to congressional leadership in support of additional library funding in the next relief package. The House letter, led by US Reps. Andy Levin (D-Mich.), Don Young (R-Alaska), and Raúl M. Grijalva (D-Ariz.), was signed by 101 representatives, and the companion Senate letter, led by US Sens. Jack Reed (D-R.I.) and Susan Collins (R-Maine), was signed by 46 senators.
From the outset of the pandemic, ALA has led efforts to keep libraries, library staff, and library services on the radar for federal relief. Thanks to thousands of advocate communications with Congress, libraries secured $50 million in funding in the Coronavirus Aid, Relief, and Economic Security (CARES) Act, passed on March 27. The Institute of Museum and Library Services has already distributed $30 million of those funds through its Grants to States program, and is accepting applications for $15 million in additional grants through June 12.
ALA also worked successfully with coalition partners to defend programs for school libraries, K–12 schools, and higher education. The CARES Act included almost $31 billion for the Education Stabilization Fund, which was divided among K–12 schools, higher education, and a fund for governors to use for local education priorities. In a letter to the US Department of Education and state governors, ALA reminded officials that libraries play a significant role in the success of the nation's education goals, and expressed concern that libraries of all types should be included in the consideration of all three categories.
Another advocacy priority for the Association is addressing the glaring digital inequity faced by millions of students who lack home broadband access, even as they are expected to learn remotely. As reported May 7 in The Scoop, ALA has endorsed two bills that would enable libraries and schools to provide Wi-Fi hotspots or other devices with Wi-Fi capability to students and individuals who lack home connectivity.
ALA continues its work to create a favorable climate in Congress for additional library funding in future relief packages. As these packages take shape, ALA is making sure that any discussion of education and broadband must consider the value and contributions of libraries. Be sure to tell your elected leaders via email or social media how your library has continued to serve your communities virtually during social distancing.