The American Library Association, along with the Carnegie Corporation of New York, on May 17 announced six finalists for the inaugural Andrew Carnegie Medals for Excellence in Fiction and Nonfiction. The awards honor the previous year's best fiction and nonfiction books written for adult readers and published in the United States.
From these finalists, a fiction winner and a nonfiction winner will be announced at an awards program at the ALA Annual Conference in Anaheim, California, on June 24, from 8 to 10 p.m. in the Hilton, Pacific Ballroom A. Along with a medal, each winning author will receive $5,000 and the four additional finalists will each receive $1,500.
The 2012 finalists are:
Andrew Carnegie Medal for Excellence in Nonfiction
Catherine the Great: Portrait of a Woman, by Robert K. Massie (Random House). A compulsively readable biography of the fascinating woman who, through a combination of luck, personality, and a fine mind, rose from her birth as a minor German princess to become the Empress of all the Russias.
The Information: A History, a Theory, a Flood, by James Gleick (Pantheon Books). A comprehensive study describing the melodious interplay between science and literature documents the transmission of human knowledge from talking drums to the internet.
Malcolm X: A Life of Reinvention, by Manning Marable (Viking Penguin). This definitive work on the life of the Malcolm X corrects previous misconceptions and offers new information about the charismatic leader's life and death during the turbulent years of the civil rights era.
Andrew Carnegie Medal for Excellence in Fiction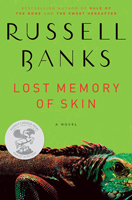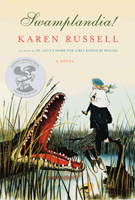 The Forgotten Waltz, by Anne Enright (W. W. Norton). The vicissitudes of extramarital love and the obstructions to its smooth flow—including spouses, children, and the necessary secrecy surrounding an affair—are charted in sharp yet supple prose.
Lost Memory of Skin, by Russell Banks (Ecco). An intelligent and fearlessly sympathetic portrait of a group of society's outsiders—sex offenders—that illuminates the moral complexities at the heart of our justice system.
Swamplandia! by Karen Russell (Alfred A. Knopf). This dazzlingly inventive first novel introduces 12-year-old gator-wrestler Ava Bigtree and her eccentric family, whose lives (and the Florida theme park they run) straddle the boundaries between the real and the surreal.
Librarian, author, and literary critic Nancy Pearl serves as chair of the Andrew Carnegie Medal selection committee, and joins six other library professionals with expertise in adult literature. "Today's selections illustrate the important role that libraries play in supporting literary excellence," said Pearl. "The other judges and I are thrilled to have a part in this historic honor that celebrates the best in fiction and nonfiction titles for adult readers. Our hope is that finalist selections will serve as a guide for those interested in selecting quality reading material."
This is the first time that ALA, known for its prestigious Youth Media Awards, is offering single-book awards for adult trade fiction and nonfiction. The authors chosen as finalists and eventual winners reflect the expert judgment and insight of library professionals who work closely with adult readers. This is a distinct departure from most major book awards, which are judged by writers and critics.
"Today we not only recognize superior literature, we celebrate librarians who serve as our guides to these treasure houses we call libraries," said Vartan Gregorian, president of the Carnegie Corporation and past president of the New York Public Library. "The Andrew Carnegie Medals for Excellence in Fiction and Nonfiction reaffirm our founder's belief that reading is the key to progress for men and women in our nation and around the world. Indeed, reading is one of the great democratizing forces because it is the great equalizer, and provides knowledge to all who open a book. And books do not discriminate. They welcome all readers. They speak to us all and they teach us all."
The awards are made possible by a grant from the Carnegie Corporation of New York and are cosponsored by Booklist magazine and ALA's Reference and User Services Association.
Annotations and more information on the finalists and the awards can be found at the Carnegie award microsite, and the Booklist Twitter feed and Facebook page. A YouTube video features ALA President Molly Raphael, Vartan Gregorian, and Nancy Pearl announcing the finalists.
Members of the 2012 Andrew Carnegie Medals for Excellence in Fiction and Nonfiction inaugural selection committee are: Nancy Pearl (chair); A. Issac Pulver, director of the Saratoga Springs (N.Y.) Public Library; Nonny Schlotzhauer, collection development/social sciences librarian at Pennsylvania State University; Danise Hoover, associate librarian for public services at Hunter College Library in New York City; Brad Hooper, Booklist adult books editor; Donna Seaman, Booklist adult books senior editor; and Rebecca Vnuk, Booklist reference and collection management editor.