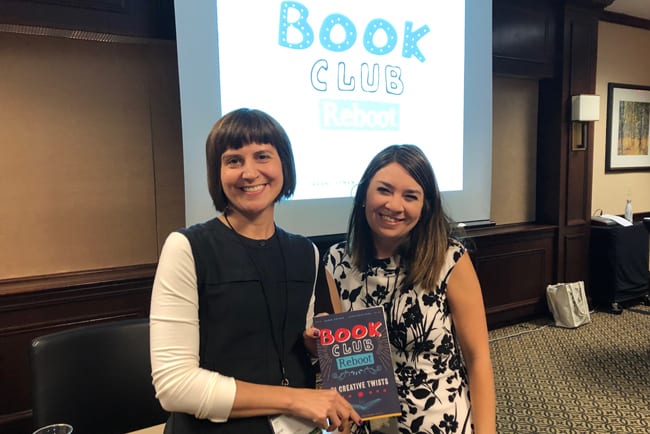 Library staffers and advocates from across the country discussed big ideas for libraries in small and rural communities at the 2019 Association for Rural and Small Libraries (ARSL) Conference, held September 4–7 in Burlington, Vermont.
Librarians and the 2020 Census: ensuring rural residents get counted
The 2020 Census will be important for all Americans, but for those who live and work in and care about rural communities and small towns, it will be critical, said Larra Clark, deputy director of the Public Library Association and deputy director of the ALA Public Policy and Advocacy Office. Census data will help determine government funding for rural development, infrastructure, and health initiatives, she noted.
Rural communities are particularly at risk of being undercounted, said Burton Reist, chief of decennial communications at the US Census Bureau. Homes in rural areas may not have city-style addresses, which could make census delivery difficult. Additionally, the 2020 Census will be the first to let households respond online, posing a potential challenge in rural areas that may have limited or no internet access.
Libraries can promote participation in the census by raising awareness of the census in their community, preparing for an increased use of computers onsite, and helping community members apply for the 500,000 soon-to-be filled census positions, added Karen Mellor, chief of library services for Rhode Island. Libraries will be exceptionally important at fighting the misinformation, Reist added. "No census information is shared with law enforcement or immigration agencies."
As libraries increase awareness of the census, they will be raising their own profile, too, said Clark. They will highlight the work libraries do every day to connect people to online information.
ALA's 2020 Census resources can be found at www.ala.org/census.
The Es of libraries: demonstrating your library's value to everyone, everywhere
Talking to people who believe libraries are essential is easy. But how do you convey their importance to those who believe libraries are obsolete or irrelevant? In "The E's of Libraries," Jillian Wentworth, manager of marketing and membership at United for Libraries, and Alan Fishel, United for Libraries board member, presented a customizable framework. Library advocates must overcome the "past perception hurdle"—the common but outdated perceptions of what libraries do (lending only books, being a quiet space)—and the "lack of dominant activity hurdle"—the overwhelming and often confusing list of programs and services that libraries provide.
The Es of Libraries (education, employment, entrepreneurship, empowerment, and engagement) can be used to craft organized, persuasive, and memorable messages to tell your library's story. The Es are easily adapted to fit every community, Fishel said, and they demonstrate to your community why your library is essential. More information and program materials can be found at the advocacy section of United for Libraries' website. 
Book Club Reboot: creative twists on the reading groups we know and love
"If you are struggling with your book club," said Stephanie Saba, community program supervisor at San Mateo County (Calif.) Libraries, "you are not alone." Saba and Sarah Ostman, communications manager for ALA's Public Programs Office, are coauthors of Book Club Reboot: 71 Creative Twists (ALA Editions, 2019), and they shared 12 strategies for reinventing a library's book club program.
Their presentation highlighted dozens of successful book clubs across the country, including book clubs held in nonlibrary spaces like ferries and bars, virtual book clubs, book clubs that encourage activism, and the Boneyard Bookworms, a club that meets in cemeteries.
The authors concluded their presentation by offering the audience five tried-and-true book club formats: book club in a bar, cookbook club, no-required-reading book club, book-to-movie club, and a variety of celebrity book clubs.