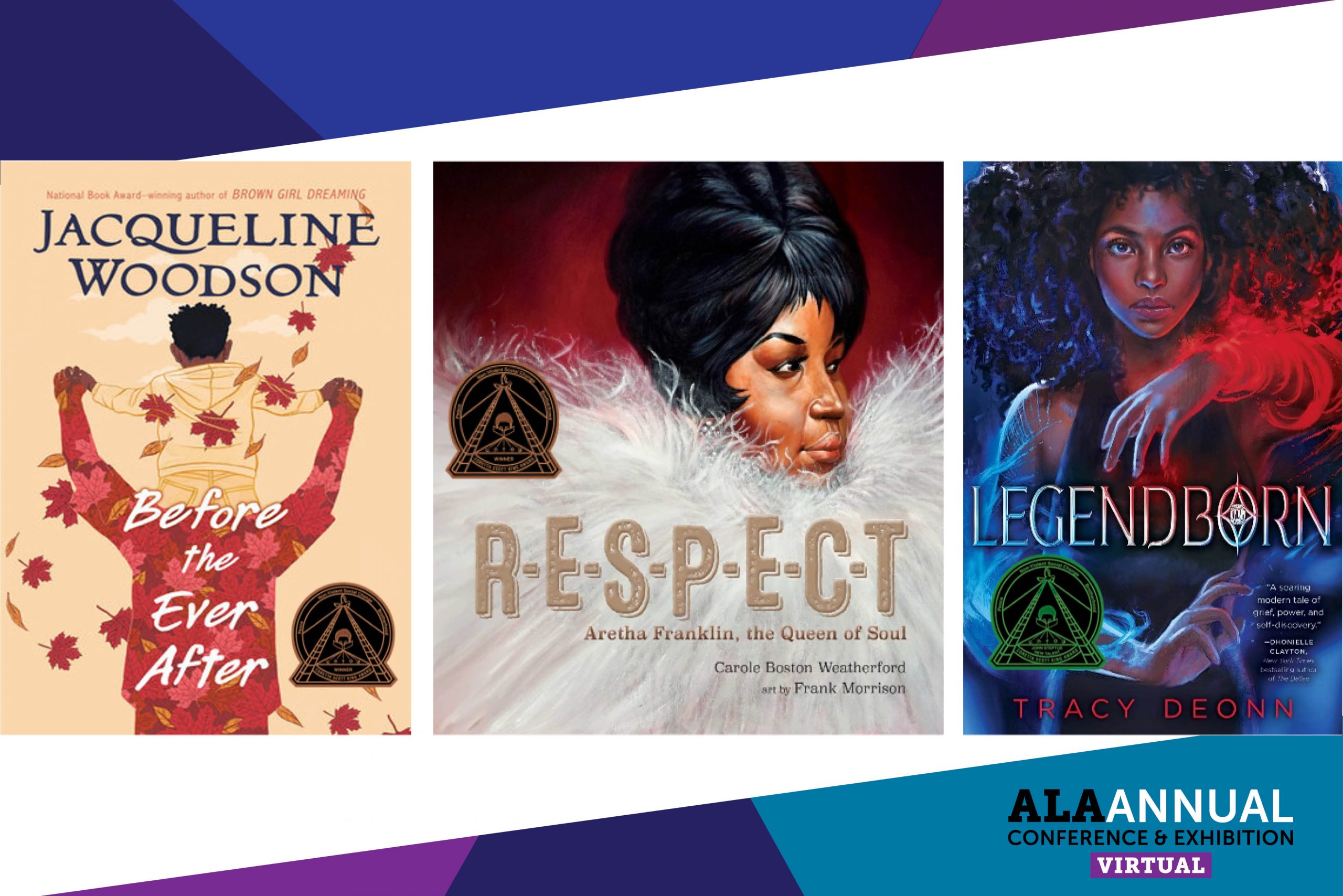 In accepting her 2021 Coretta Scott King (CSK) Book Award for Before the Ever After, author Jacqueline Woodson thanked the committee for the recognition "in this time of a pandemic, in this time of pandemonium, in this time of a revolution."
Woodson joined CSK Book Award illustrator winner Frank Morrison (for R-E-S-P-E-C-T: Aretha Franklin, the Queen of Soul) and several honorees at the 52nd annual CSK Book Awards virtual celebration, part of the American Library Association's (ALA) 2021 Annual Conference and Exhibition Virtual on June 27.
At last year's event during ALA Virtual, many of the recorded acceptance speeches were compiled before the murder of George Floyd. This year's recipients used the event—which is presented annually to celebrate the best in children's and young adult literature representing the African-American experience—as an opportunity to comment on social justice issues.
In his acceptance, Morrison delivered a free-style speech, noting the struggles of his ancestors, especially his grandfather who fled from the Klan, moved North, and started his own business. "I realized that I come from a line of entrepreneurs," he said. "So I paint for them. I illustrate for them. I dance for them. I father for them. And yes, now I'm a grandfather for them."
Author Tracy Deonn, winner of the annual the John Steptoe Award for New Talent for Legendborn, said she wanted to ground her fantasy title in the world that Black children "cannot necessarily escape." Too much of media, society, and publishing, Deonn said, "love telling Black teen girls what they can and can't do, who they can and can't be, what emotions they can and can't show. Often teenage Black girls aren't even afforded the opportunity to be kids at all and are treated as adults much earlier than their peers." She said stories must reflect the richly layered and complicated lives of teen Black girls, where their destinies are limitless.
"We are [seeing] every day what can and has been happening to Black and Brown bodies," Woodson said during her acceptance speech, "and [must do] the work to try to change that narrative, not only on the field but of course in the streets and in the world."
For a list of 2021 CSK Book Awards author and illustrator honor recipients, as well as information about the CSK–Virginia Hamilton Award for Lifetime Achievement (awarded to retired librarian Dorothy L. Guthrie), visit ala.org/rt/emiert/cskbookawards.