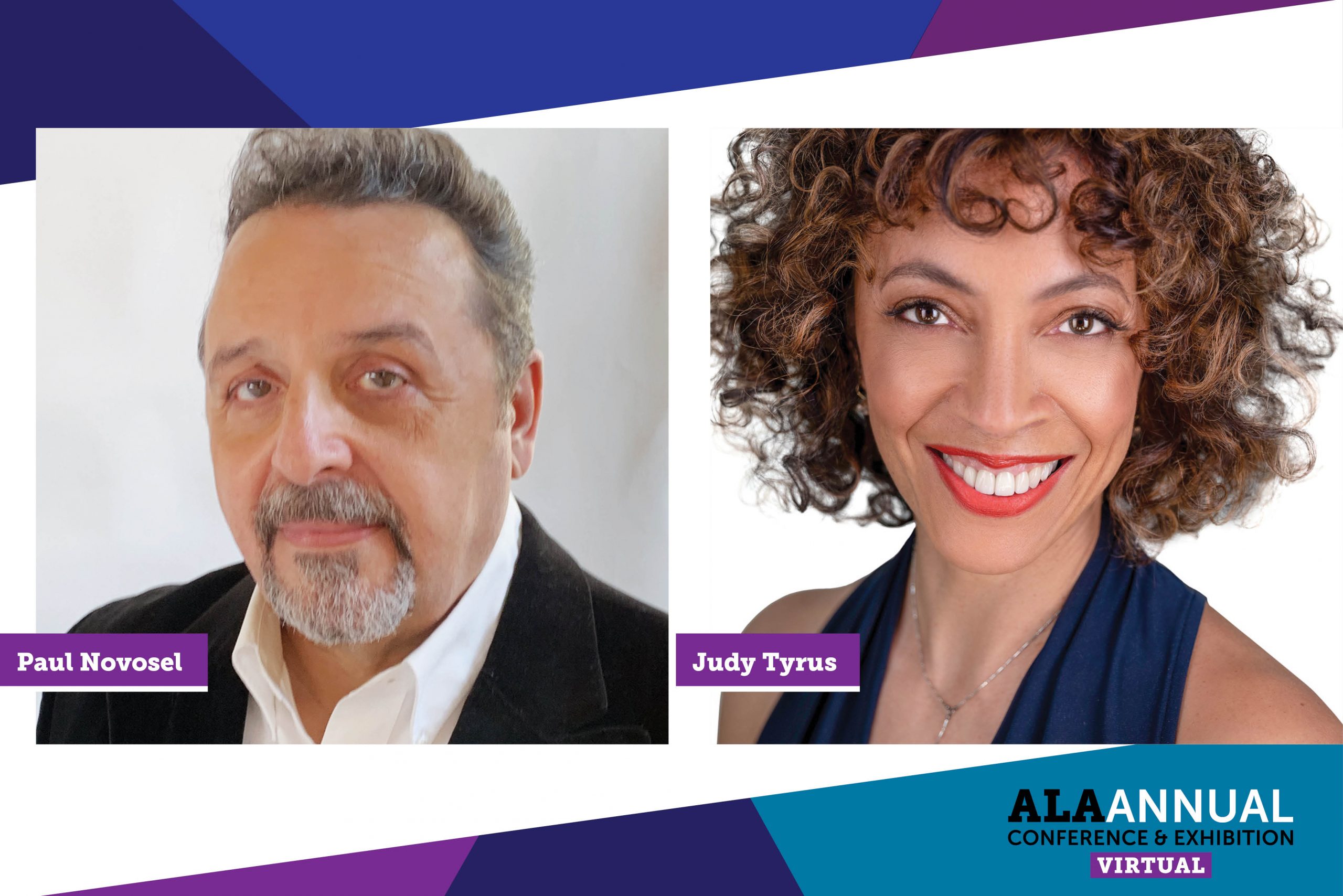 Dance Theatre of Harlem (DTH) was founded in 1969 as a space where dancers of all cultures and colors could train in the fine art of classical ballet. DTH alumni Judy Tyrus, who danced for the company for 22 years, and musician Paul Novosel trace the arc of the company's 52-year history in Dance Theatre of Harlem: A History, a Movement, a Celebration (Dafina, October). They spoke about the book and their eight-year partnership during a June 25 session at ALA's 2021 Annual Conference and Exhibition Virtual.
Tyrus started volunteering in DTH's marketing department in the late 90s after retiring from dancing. There she found scrapbooks, programs, photos, and other archival gems. She was eventually hired to sort it all out, and brought in Novosel—a pianist for company classes—to help her organize scores.
"I always dreamed of using the archives to tell this inspiring, dramatic story," Tyrus said. "As an archivist, I realized that the history of DTH was excluded from books being written about classical ballet, that our history was literally being erased. We both felt a responsibility to preserve the DTH legacy."
The library was an early ally in the project. "One of our research first trips was to go to New York Public Library to look at microfilm of early dance reviews in newspapers," Novosel recalls. "The Performing Arts Library at Lincoln Center was indispensable, and we quickly realized that our librarians were co-researchers with us."
The book introduces readers to DTH founders Arthur Mitchell—the first Black permanent member of George Balanchine's New York City Ballet—and his teacher and mentor Karel Shook, who worked to dispel the myth that dancers of color weren't suited to classical ballet. From its roots in a Harlem church basement, to prestigious venues and audiences around the world, the company maintained a focus on inclusion and representation that still resonates.
"In view of the lack of diversity in classical ballet, it's no wonder that the history of DTH has been largely excluded in dance history books," Novosel said. "Librarians can assist by being guardians of erasure and inclusion."